Convert your video marketing visitors into potential customers
Today, the world is driven by visualization. How? If you see people easily get attracted to an image or a video than text content. Why is it so? Because video plays a vital role in attracting human attention because it doesn't take much effort in watching a video than reading out lengthy content having no images. Moreover, in the digital marketing field, video or video marketing becomes a significant tool to inform, educate, engage, and connect with targeted audiences. In fact, engaging and relevant video helps companies increase their brand awareness and sales and finally allows building a strong relationship with customers.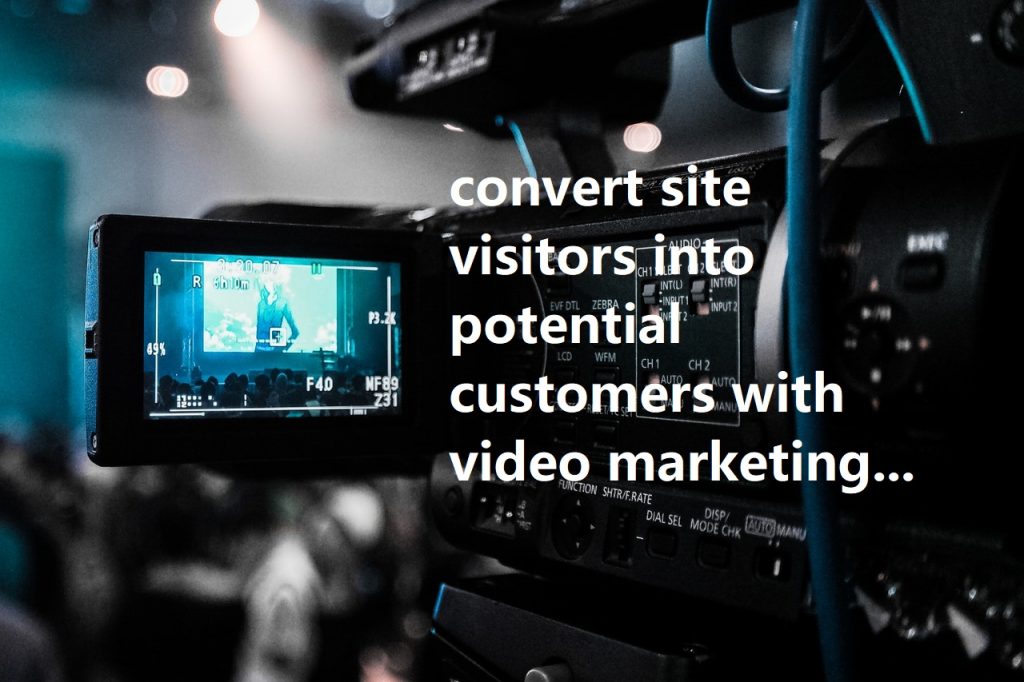 Having said that, online marketers are still unaware of how video marketing can help them, convert visitors, into potential customers. According to the EyeWideDigital, having a video on your landing page can increase your conversion rate by 80%. But the question is – how?
To convert your visitors into customers, you need to follow some ways to help you achieve your video marketing goals. So let's jump in.
Effective ways to covert video marketing visitors into potential customers
– Never forget to include CTAs in your video content
Calls-to-action (CTA) is the most common approach in all types of marketing. But using this practice in video marketing adds glory to your marketing as it lets visitors convert into your customers. In fact, a compelling CTA can easily convert visitors into customers. Well, CTAs are added at the end of the video. What about those people who don't make it to the end of your video? So, what you can do here is – place different CTAs moments at the 15 second, 30 second, and 1-minute break. Make sure you follow this tactic and convert your site visitors into potential customers.
– Send out videos to your prospect via email
Another way to get more customers to your site is to send out personalized videos to your site visitors. This is the best way to speed up your sales and raise conversion over email. Though this becomes a part of email marketing, which today's marketers don't find to be very productive. When using this marketing approach, you will get more relevant results. Well, this becomes a great approach to generate more sales leads for video.
– Try to make your video short and entertaining
No one wants to invest much time watching a single video for so long. Unless your video is informative, relevant, and engaging, people won't spend time on it. No matter how long or short the video is. What generally happens is that people avoid watching long videos because short videos are much preferred to long videos. The engagement, entertainment, and crowded short video get, a long video might not achieve this. So, if you want to convert more and more site visitors into customers, then try to make short quality videos.
– Make use of live streaming
Live streaming does wonders for your business. There are some social media sites that offer you a live streaming feature so that you can engage with your audience on a large level. Even if you use the popular video site YouTube, there also you can use the live streaming feature. With live streaming, you can easily connect with your audience and ask them to fill a form or anything that will help you generate more sales leads. Also, try to make your live streaming engaging, informative, and unique so that you can easily retain people to your video.
– Share video around web
Social media is one of the most useful and essential marketing tools. Without social media, marketers can't think to get success in online marketing. Whether you want to get traffic on a website or video content, social media will help you fetch quality traffic and eventually convert them into potential customers. Social media sites such as Facebook, Instagram, LinkedIn, Twitter, and many more, you can spread your video content on these social networking sites and generate high sales leads.
– Attract audience with creative and positive reviews
Adding reviews to the website or video isn't a new strategy to get traffic to the site or convert leads into customers. But it doesn't mean it has died. This practice is still prevalent in the present marketing system. When you use your customers' reviews in the video, it attracts the audience more and compels them to buy your product once. So, focus on customers' reviews and include them at the end of your video.
To conclude
Video marketing is no more an option in today's growing digital landscape rather it has become a need without which marketers fail to generate high sales leads. I believe you may also be looking for ways through which you can convert your video marketing visitors into potential customers. Therefore, the ways expressed in this article are best for you to follow to drive high traffic and potential customers to your business. If you have any queries, don't forget to contact us also you can learn more about us by knowing what we do.
If you liked this article, do subscribe to our website for getting updates.
---