Top WordPress Plugins to migrate your website in 2021
Are you looking to migrate your WordPress website to a new domain or new host? If yes, you have to the right article. There would be plenty of ways to migrate your website to a new domain or host, but the right method will be worth effective for your migration process. To make your WordPress migration much easier, I'm here to talk about WordPress plugins to make the process a lot easier. This way you can save a lot of time. The plugins I'm going to talk below are worth implementing and a lot of marketers have easily migrated their website.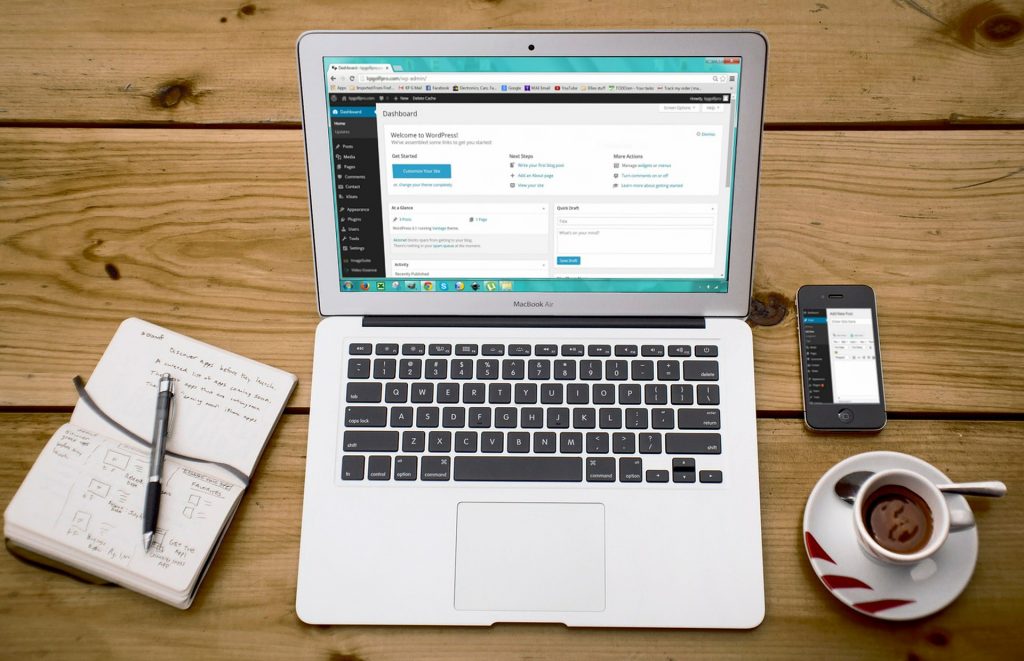 Without beating around the bush, let's talk about these WordPress plugins.
Top WordPress Plugins you can use to migrate website in 2021
1. All-in-one WP migration
The first WordPress plugin you can use to migrate your website is All-in-one WP migration. The plugin is almost downloaded almost 44 million times. Not only do you use this plugin for migration, but also use for cloning backups, and so on. So, the plugin basically exports your existing WordPress site as a single file. Either download file to local computer or Google Drive, Dropbox, and Amazon S3. The free version enables you move sites by downloading the file to your local computer. If you want to go to premium then the price starts from $29-$99. The price range varies from storage location.
2. Migrate Guru
Another plugin to migrate your website is Migrate Guru. The interesting thing about this plugin is that it's free plugin. Moreover, the plugin has some unique approach to migrate your website which makes it a good option for migrating large websites. How do you use this plugin? All you need to do is just install the plugin on the site you want to migrate. Let me tell you that Migrate Guru claims to work for sites up to 200 GB in size. The interesting thing is that Migrate Guru is 100% free.
3. Your Host's Migration Plugin
Guys, there are many WordPress hosts that offer their own dedicated migration plugin. This also simplifies the process of moving to a new platform. So, here are some popular plugins WordPress hosts offer their own plugins. The list includes:
– Bluehost provides Blutehost Site Migration plugin.
– Pantheon provides Pantheon Migrations plugin
– Pressable offers Pressable Automated Migration plugin
– DreamHost offers DreamHost Automated Migration plugin
– SiteGround provides SiteRound Migration plugin
– Flywheel uses the Flywheel Migration plugin
There are many more WordPress hosting that provides their own plugin.
4. WP Migrate DB
Next WordPress plugin you can use for migrating website is WP Migration DB. This is a free version which only focuses on moving one part of your site. With your site's files, you just need to do is move your website to the new sever. Well, you can't copy your database. In case, you face any issue while migrating your site, just click a button and solve the issue. With premium version, you can move all your files to make a complete migration process. The premium version of this plugin starts at $49. However, the basic version is free.
5. UpdraftPlug
Last but not least WordPress plugin you have in the list is UpdraftPlug. This is a backup plugin. Let me tell you that the free version offers you backing up your site. Also, you can also use UpdraftPlug to migrate your site to a new location. Moreover, you can create a 'backup' of your existing site and import that backup to a fresh WordPress install at your destination. In case, you need migrating component, you need to go premium which starts at $70.
Which plugin did you like the most?
So guys, which WordPress plugin you liked the most for migrating your website? I have talked about every plugin thoroughly so it's up to you which plugin you need to use for your website. But here I can recommend you to go with Migrate Guru if you're looking for free option for your website. You may also go with digital marketing company in Pune if you need professionals help. Moreover, you can get in touch with Curvearro for any kind of query or question you have.
Don't forget to Subscribe to our website blog.
---