Top 7 reasons to know Instagram is overtaking Facebook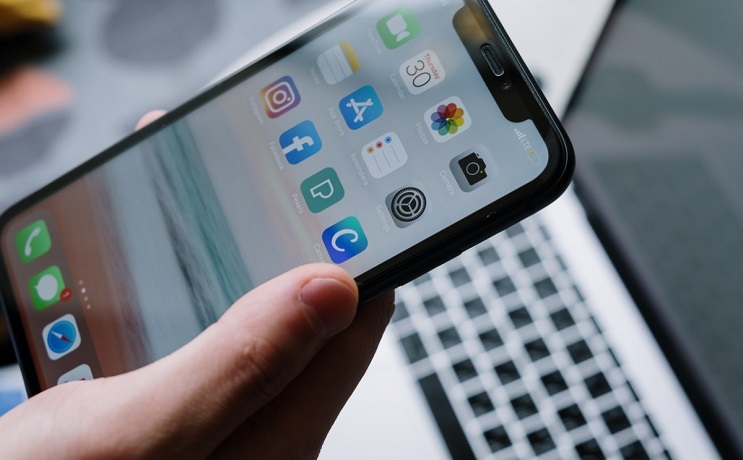 If you're reading this article that means you also want to know that how Instagram is overtaking Facebook. Right! We all know that the giant of social media is Facebook and its popularity across the world. Almost every smartphone user has an id on Facebook. But the reality is as the years are passing the demand for Facebook is decreasing due to other social media platforms. And one platform that is competing the Facebook is its owned app Instagram. Facebook-owned Instagram back in 2012 and now it has overtaken Facebook. There are many people who don't know the exact reason as to how Instagram has taken over Facebook. Therefore, this article is for all those who want to know the reasons behind it.
I will enlist top 7 reasons defining the overtaking of Facebook by Instagram. So let's make a jump into the pool below.
Top 7 amazing reasons to know Instagram has overtaken Facebook
1. Instagram is more mobile-friendly app than Facebook
Who doesn't like a mobile-friendly app or website or game? Almost everyone likes this. And this is the very first reason that Instagram has overtaken Facebook. There should be no surprise that Instagram is a mobile-friendly app than Facebook. It is much secure and reliable. Today, Instagram has almost billions of active users which include actors, cricketers, musicians, dancers, politicians, etc. and all of them are only using this app because of its friendliness. This major feature is almost missing in Facebook. But you can't say that Facebook is not at all a good app because Facebook does everything to offer its users a great experience. But yes, we can't deny also that Instagram is more mobile-friendliness in nature than Facebook. So this is the first reason that you have here.
2. Instagram is more suitable for businesses
We all know that the promotion of products in digital marketing can only be done via social media apps. And one app which dominates digital marketing is of course Instagram. Today, people make online purchases after seeing product images and reading customer reviews. And no app is better than Instagram in terms of photos or videos. On Instagram, marketers can share pictures of their products and videos to capture the eyes of their audience. Moreover, promoting a brand through Facebook is a little difficult as it requires several steps to complete. On the other hand, Instagram only demands account creation to start advertising your products and services on it. Therefore, the success rate of Facebook in the marketing world is lesser than Instagram. As a marketer, if you too want to build up your brand, try using Instagram because it has the potential to grow your business.
3. Young audiences prefer Instagram more than Facebook
Yes, this reason is also true. No matter people have accounts on Facebook or not but will surely have accounts on Instagram. Let's trace the history- Facebook was launched in 2004 and Instagram in 2011. Facebook-owned Instagram in 2012. This could be one reason that Facebook is now considered being old platform for newer generations and Instagram is much new and advanced. As per the study, in America people of age group between 12 and 34 use Instagram and Snapchat, and this number is increasing tremendously.
No doubt, young people tend to make more online purchases than old aged people. Therefore, it is an opportunity for businesses to use the Instagram app to promote their brand in the digital market. On Facebook, it is somewhat difficult to promote products because first, you need to create a page then promote it, if the page doesn't have a large audience then your Facebook strategy will not work.
4. Instagram offers Video chat option
Another reason that Instagram has taken over Facebook is the video chat option. Instagram is considering as the latest app amongst youngsters. And the craze of video chatting has increased so much in the present world that people always look to make video chat whenever they are far from their home or want to talk to their friends. Therefore, Instagram has dominated the market by offering a great video calling option in which at least 4 people can do video chat together.
In case, you have an updated version of Instagram then you can video chat with up to 6 people using direct messaging. On the other hand, Facebook doesn't seem to offer this feature until you download the Facebook Messenger app. By having this app in your mobile, you can video chat with friends up to 50 people. But Messenger video calls are limited to eight people. This is the reason that Instagram is an independent app that doesn't demand any other app to be installed to enjoy the video call feature.
5. Instagram stories integration is better than Facebook
The stories of both platforms are another reason for Instagram to dominate Facebook. Experts say that Instagram and Facebook stories are the same. But there would be little difference that is making Instagram overtake Facebook, right! Let me also tell you that the stories of these platforms are inspired by Snapchat. Though Facebook has its own stories, the interface between the News Feed and Facebook Stories is annoying. On the other hand, Instagram has more quality video stories and offer a better user experience. And Instagram stories are also far more popular than Snapchat stories. As per the report, most people post 10 times stories on Instagram per day which may go up to 20 times as well. But I want to say that if you upload too many stories per day, then people will refrain to watch of your stories.
6. For brands, Instagram is much better than Facebook
When Facebook first launched, people started using the platform to promote their own products in the market for many years. Gradually, many media apps released and the downfall of Facebook also started. There is no doubt that Facebook changes to Facebook's display algorithm for News Feeds that make it difficult for companies to use it. On the contrary, Instagram makes fewer changes in the app and makes it less tricky for marketers to use. Sometimes, it becomes difficult for marketers to gain organic traffic from Facebook due to frequent changes in it. While Instagram's changes are less tricky and provide better user experience overall. Brands too love to start their campaigning on Instagram rather than on Facebook. Any brand can take advantage of Instagram to make their brand popular in the market.
7. Instagram offers more positive place
So the final reason you need to look here is the positivity of Instagram that it offers to its users. How Instagram is a positive place? The trolling on Instagram is much lesser than Facebook. Moreover, the crowd of users on Facebook is more charming and interactive than on Facebook. No doubt, people on Facebook display or share unconventional political and inappropriate ads in News Feed, Instagram is the complete opposite. Instagram is more about promoting brands, share stories, and uplift positive vibes among users. To be very frank, many people use social networking sites to target their accusers or enemies but this should not happen in any way. It will only promote hatred on the platform that's it.
Final words
Did you guys get the 7 reasons mentioned above? These reasons clearly tell you why Instagram has overtaken Facebook. So whenever it comes to selecting a relevant and useful social platform for branding or personal use, Instagram is the best choice for every person. I hope these reasons have given you a fair idea to choose Instagram over Facebook. Well, it's completely up to you which platform you would like to use. But whatever platform you choose, make sure that it is worth using for business (if you are a marketer).
Comment below to let us know how you find this article. For more informative articles subscribe our website, till then keep reading guys.
---