Top 5 tips to go viral on LinkedIn.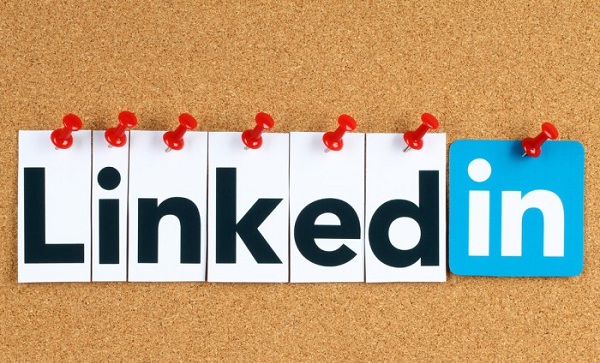 LinkedIn is a great social networking tool built especially for professionals, industrialists, digital marketers, thought leaders, and students. LinkedIn was launched in 2002 since then it has made a large community of professionals worldwide. Presently, it has 575+ million users and more than 260 million monthly active users. Guys, the number shows that LinkedIn has a wide number of professional people who are great minds in their businesses. Connecting with such people is like learning something new and gained knowledge in a particular field. But attracting the eyes of these people towards our content on LinkedIn is a little daunting task.
So what to do to make content go viral on LinkedIn? If you are looking for the answer to this question then you are in the right place. In this article, I will mention the top 5 tips to go viral on LinkedIn.
Are you ready to know? If yes, let's have a look below.
Top 5 tips you can use to go viral on LinkedIn
#1. Always research the right topic before post
First of all, LinkedIn is not a place where you can share anything like other social media platforms such as Facebook, Instagram, or Twitter. LinkedIn is a community of professionals. Posting irrelevant content will make a negative impression about you. So if you don't know what to post then you can always have prior-research on the topic you are going to post. Why I am saying this is because researching a winning topic will surely go viral if you have targeted specific keywords to explore various themes. Tell me how you are going to search for LinkedIn content? Don't scratch your head guys. You can use the BuzzSumo tool. It will help you identify viral posts on LinkedIn that are highly ranked through social media. In a nutshell, select the right topic via research rather than picking anything to write that will have poor visibility.
#2. Become a part of LinkedIn engagement groups
Groups are the most crucial part of any social media platform. No matter whether you are on LinkedIn or Facebook or Instagram, joining groups on these networking sites help you know about people and their content. However, LinkedIn groups are very profound and enlightening if you join them you will learn a lot from people. Basically, on groups, people like and comment on the content that is strong and powerful. These content easily go viral on Groups and people from different fields like your content. You can also ask your friends and influencers to like and comment on your posts immediately after your post. This strategy will surely work if you implement it effectively. So make sure you join at least 5-6 groups on LinkedIn that can help you go viral and you get to meet new people from different sectors.
#3. Make use of LinkedIn hashtag
Another important tip you can use to go viral on LinkedIn is using the hashtag on LinkedIn. Whenever you create content or post on LinkedIn, make sure you add a specific LinkedIn keyword in mind. The hashtags are of various topics with large audiences that are classified into different categories such as leadership, management, entrepreneurship, marketing, and advertising followers. How helpful hashtags are in making your content go viral on LinkedIn? Let me tell you that Hashtags allow LinkedIn users to "listen" to topics that matter most to them. It also creates a better engagement for you. So if you post content featuring in these categories, it will surely go viral in any of these groups. And you will see a wide engagement to your profile. But make sure that your topic is carefully selected with the specific audience in mind.
#4. Publish post at a significant time
Time is very important for you to post content on any social media site. You can't post content at night, mid-night, or any random time when people are not active at all. If you do so your post will get hidden by other contents that people will post after you. And your post will not be visible to people whom you have posted for. So what time you should post content on LinkedIn? According to LinkedIn, early morning, lunchtime, and early evening between Tuesdays and Thursdays. However, the exact time you can post content on LinkedIn is between 10 a.m. and 11 a.m. every Tuesday. If you follow this schedule of timing, it will ensure that your posts reach the target audience at the time of maximum impact.
#5. Build up your personal story
The final tip you can use to go viral on LinkedIn is building your own personal story. Of course, no one will get to know about you if you don't write anything in your profile. You are just an anonymous to people. And no one likes to follow an anonymous person. Therefore, if you want to go viral on LinkedIn, you should build your own story and share it on LinkedIn groups. People always like to read personal stories. So if you also share your life journey, people will surely like and comment on it. You need to tell people who you are and what you represent. Don't forget people want authenticity and sincerity in your profile.
Final words
LinkedIn is a great platform if you want to grow a professional community on it. Undoubtedly, creating viral content on LinkedIn is a herculean task. Irrespective of your industry, most of the content you produce might not go viral. All you need to do is stay focused and show your personality through your posts. Make sure your posts are authentic and unique.
For more informative articles subscribe our website, till then keep reading and keep sharing.
---