Top 5 Tested Alternatives of SEMrush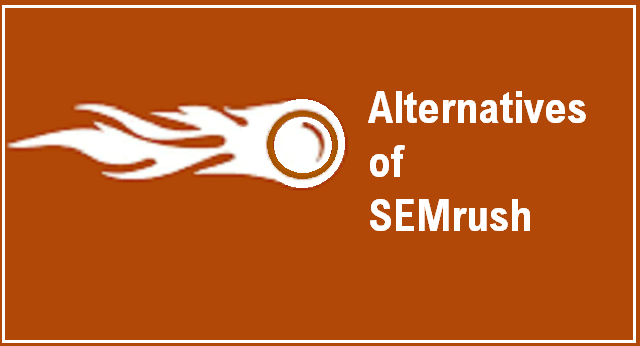 Being in the digital marketing business and not using any SEO tool is like sowing the seeds in a barren land. Today, SEMrush is the most preferred digital marketing tool worldwide. But the truth is that SEMrush is no more a choice among digital marketers, SEOs, and webmasters because all of them are searching for SEMrush alternatives. Why these people are switching to SEMrush alternatives is because of the affordability. The functionality of SEMrush is more expensive than many of its competitors. Now marketers are looking for one such tool that is affordable and provides great user experience. If you are also looking for a SEMrush alternative then you are in the right place.
In this article, I will enlist the top 5 SEMrush alternatives that can help you better perform SEO efforts. So let's have a look at below given list.
Top 5 Tested Alternatives of SEMrush You Should Use
1. SpyFu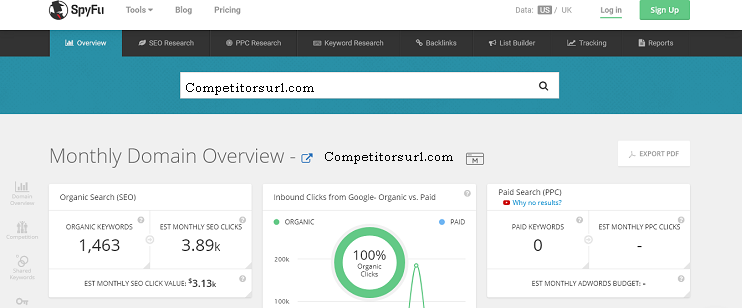 The first alternative of SEMrush we have in the list if SpyFu. This is the best tool as it is suitable for small as well as large businesses. Let me tell you that SEMrush is only suitable for large companies because small companies can't afford it. The tool offers you a wide range of SEO tools that can help you improve your ranking on search engine results. Moreover, SpyFu lists down important metrics that help you select viable keywords that you can absorb into your own campaigns.
Some important attributes of SpyFu     
Backlink monitoring
SEO writing assistant
Keyword research
Advertising research
Market analysis
Reports and charts
Pricing
SpyFu offers you a basic plan for $33 per month and $2,388 for Professional and Team packages.  
2. Serpstat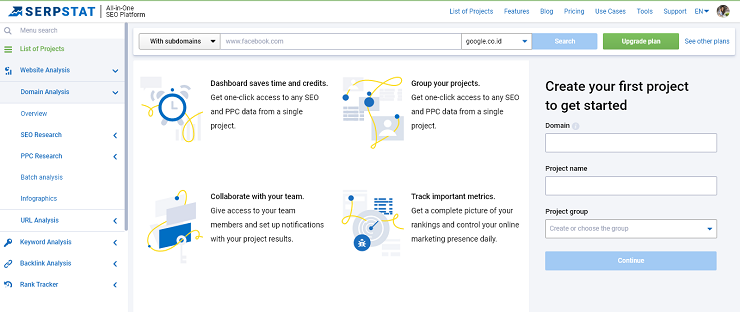 The second-best alternative of SEMrush is Serpstat. This is an amazing affordable SEO tool or SEMrush competitor that you can use to perform competitor's analysis, position tracking, keyword research, backlink research, site audit, and much more with ease. You can also control how frequently you can perform site audits using Serpstat. In addition, the tool shows you daily, weekly, and monthly website SEO issues to get better search rankings.
Some important attributes of Serpstat
Search analytics and advertising research
On-page audit and rank tracker
Keyword research and related keywords
Multi-layer system
Keyword clustering and text analytics
Pricing
Serpstat offers you 4 pricing plans starting from $55.20 to standard at $119.20 to Advance at $239.20 and finally Enterprise plan at $399.20.
3. UberSuggest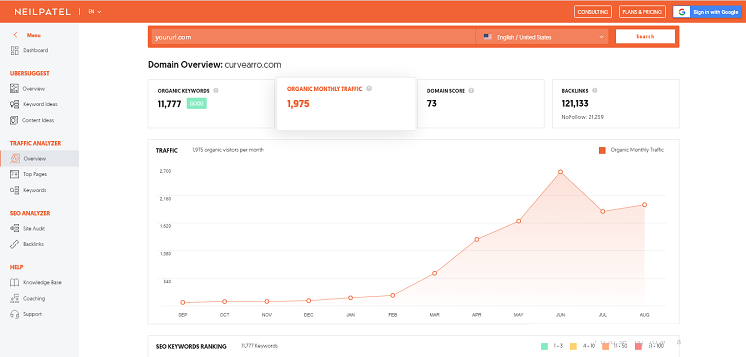 The third SEMrush alternative is UberSuggest. This is a great SEO tool that provides you suggestions for a keyword. It also helps you improve your SEO ranking. Moreover, the tool has various monitoring and reporting tools. The icing on the cake for the Ubersuggest tool is that it makes keyword hunting invariably easier. Let me tell you that this tool is best for those who use keywords as their primary SEO tool.
Some important attributes of UberSuggest
Helps you remove bad links
Reverse engineer competitors links
Brand monitoring and building
Link building and backlink recovery
You can also track keyword ranking
Provides you competitors analysis
Pricing
The pricing of the tool starts at $29 per month and $290 annual payment.
4. SEO Powersuite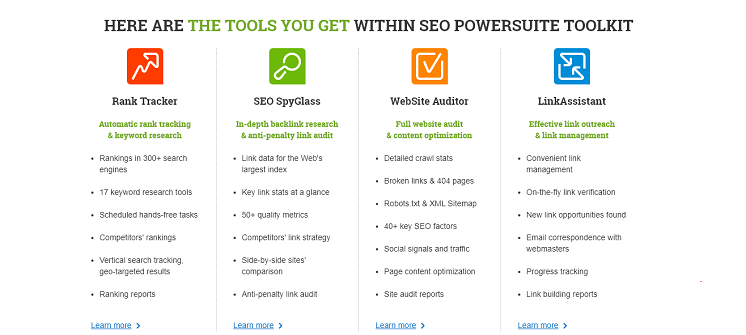 The fourth SEMrush alternative and SEO tool is SEO Powersuite. If you want to perform Search Engine Optimization at no cost then this tool is best for you. The best part of this tool is that it is a completely free tool. The tool provides you powerful features to improve your ranking on search engines. It analyses issues and helps you know how to fix them. Moreover, the tool has four different suites to address various SEO aspects like keyword research, monitoring, website audit, link outreach, monitoring, etc.
Some important attributes of SEO Powersuite
Website audit
Link management and outreach
Backlink research and keyword research
Automatic rank tracking
Content optimization
Helps you remove negative links
Pricing
As I told you above that the tool is completely free for each user.
5. Majestic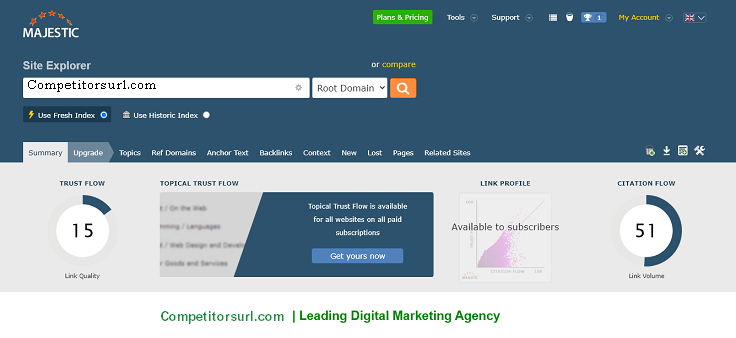 Majestic is the last SEMrush alternative and SEO tool you have in the list. Like all the above-mentioned tools, Majestic is also a tested tool for SEMrush alternatives. I would say this is a powerful online tool specializing in comprehensive link analysis. Let me tell you that Majestic offers you reliable and up to date information. It also has a huge link database to user's disposal for drilling down on the finer SEO details. The important part of using this tool is that it explores a domain or URL in depth with the unique site explorer tool.
Some important attributes of Majestic
Helps you create a custom report
The tool has one of the largest databases of backlinks even bigger than SEMrush.
Provides you a full profile of a backlink to help improve your site's link building.
Majestic offers you its own metric trust and citation overflow which helps you examine sites with a similar link profile.
Pricing
The tool provides you a lit monthly plan starting from $49.99. A pro monthly plan $99.99 and a top API monthly plan is $399.99.
The bottom line
This was the list of top 5 alternatives of the SEMrush digital marketing tool. SEO is the most crucial part of any online business; you must use the best possible SEMrush alternatives that can help you improve the site ranking visibility of your website on Google. All the above-mentioned SEMrush alternatives are quite affordable, you can use the tool which you think is interesting and fulfill your needs.
For more informative articles subscribe our website, till then keep reading and keep sharing
---