Top 5 Tactics to Find Great Facebook Content.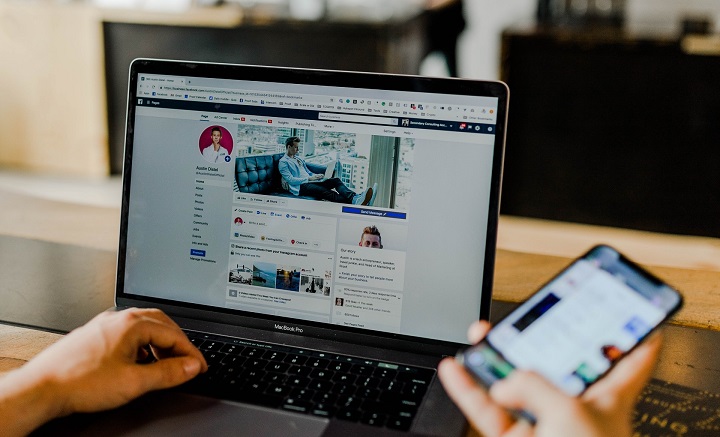 So guys, are you looking for ways to find relevant, authentic, and great content on Facebook? Today, social media giant Facebook has become the most preferred marketing channel for marketers. Operating Facebook and scheduling general ideas on what to post on Facebook to engage your fans is very crucial. There is no doubt that every digital marketer always finds ways to post great content on Facebook. Posting great content on Facebook means getting a huge fan following and traffic to the site. Not only people get to know about you, but also you build your reputation in the market.
Are you one of them who is looking for some great tactics to find great content on Facebook? If yes, then you are at the right place. In this article, You will learn 5 tactics to find great Facebook content.
So let's make a start now.
Follow the given 5 tactics to find great Facebook content
#1. Keep an eye on your competitors
Today the competition is growing a lot. Everyone wants to win the market competition and achieve all the goals, right. No doubt, you are one of them. And the first tactic is all about monitoring and keeping an eye on your competitor. Now how will you know about your competitor's activity? First of all, you need to make a list of 5-20 of your competitors. Then you have check out their Facebook pages on a regular basis. Now you no need to be like them completely rather try to learn something from them and make your posts a little bit different. You just need to keep your company brand and consumer in mind to produce the most relevant content for Facebook. Let me tell you that there are big brands that follow each other. For example, Mercedes Benz creates Facebook content very similar to BMW.
#2. Just follow inspiring people and companies
Another tactic you can use to find great Facebook content is to follow inspiring people and companies. Following inspiring people and industrialists will help you gaining some quality tips and updates about topics related to your business. The brands you follow should include your competitors, your customers, and even a potential business partner. Moreover, if your source is your customer or potential friendly partner so the good practice here is to mention them in your posts. You can also mention them while promoting your brand on Facebook. The more brands you follow, the more people get to know about you. It is an opportunity for you to connect with big companies and brands.
#3. Subscribe to industry-specific blogs
The third tactic you can follow to find great content on Facebook is to subscribe to industry-specific blogs. So whether you are posting for Facebook inspirational content or any other type of Facebook content, you should focus on content creation. For that, you must have to make a list of 10-20 industry-specific blog posts. First, try to check them out by reading a few of their posts and see what they do as a company. If you think the posts fit your Facebook content strategy, subscribe to their blog posts. When you follow this strategy, you will get lots of user-friendly flexibility to organize and format your reading too.
#4. Try to find out images
Visuals and infographics are great in demand. Today, people prefer to see image content than text-based content. And images are some of the most shared content on Facebook and any other social media platform. In fact, images get 53% more likes than the average post and 104% more comments than the non-imaged update. So how will you find great images? You no need to panic because there are many simple ways to get them that you can use for the update. A very effective platform you can get visuals is Google Images. You just type the name of the image and let Google crawl the internet to find out the perfect jpeg or png for your updates. Therefore, you need to try out a variety of searches if you don't find the visuals you need at first.
In addition, Google offers you categories based on Facebook photos for you. It means you have more chances to make a pretty good choice to find better images from variety of visuals.
#5. Track relevant and authentic hashtags
The last tactic you have here on the list is a hashtag. Yes, guys, the hashtag has so much power in social media platforms. How do you use hashtags to produce great Facebook content? First you need to make a list of brand, product lifestyle, and related hashtags. Now monitor these keywords on your social sites. You can track the hashtags on Pinterest, Tumblr, Instagram, Twitter, and now on Facebook too. If we take Pinterest then there you can find some great sources of inspiration for lifestyle posts. So if your Facebook strategy includes marketing services then search for #marketing tips, etc.
The bottom life
So these are the 5 tactics that you need to work on and find great Facebook content. Facebook is a social media giant and not maintaining your digital marketing business on this, will cost you a lot. To run a successful business, you have to ensure that you follow all the mentioned tactics with a good approach. In addition, you can also manage your Facebook presence by using Hootsuite to schedule Facebook posts, videos, engage with followers, finally track and measure the impact of your efforts you put in.
For more interesting articles subscribe our website, till then keep reading and keep sharing.
---