Top 5 SEO Gurus you must have to learn from them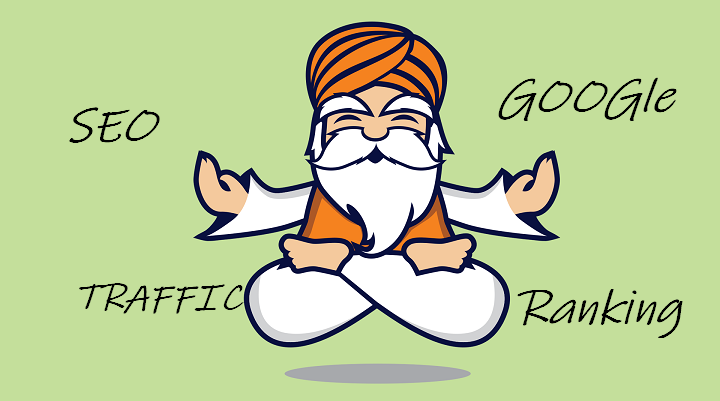 SEO is very much pervasive in the digital marketing field. No matter how much information you collect or grab about it but somewhere you will feel the lack of it. It is because SEO is a vast concept and alone you can't learn what exactly it is all about and what important aspects you need to know about it. So if you have just started your business online or already established your digital marketing business then you need to make your SEO concept strong. So if you want to make your SEO strong then you must learn some tips from some of the best SEO gurus or what you call experts
SEO is constantly changing and evolving such as the introduction of new algorithms that you need to follow and understand. Therefore, SEO guru will help you make productive strategies and guide into the competitive world of SEO.
Follow the Top 5 SEO Gurus to Learn about SEO
Folks, if you want to invest in your marketing then you need to follow the best SEOs and learn from them. So follow them if you want to grow your skillset and knowledge.
1) Neil Patel
This is one of the known names worldwide in the digital marketing field. I am sure every digital marketer is aware of Neil Patel. He is a famous digital marketing entrepreneur and a founder of Crazy Egg and Hello Bar companies. He has established and gigantic SEO industry and soon earned the position of the world's best young SEO expert in the marketing field. Patel has established his enormous position in the online marketing field. Neil Patel has the knowledge for both SEO and online marketing; you visit his website and even learn about SEO on YouTube.
Moreover, many big brands such as Google, Amazon, Viacom, GM, TechCrunch, NBC, and others have solely relied on him to gain and earn the popularity they have now.
2) Barry Schwartz
The second best-known name in the field of digital marketing is Barry Schwartz. He is a founder of the SEroundtable.com website. This site is one of the most used sites in the SEO world because every new update or information about Google, algorithms, changes in SEO, updates, etc. first get updated on this website only. Barry created this site as a central hub to unite interesting news and discussions from different portals and SEM forums.
As a digital marketer, you can get advice from Barry who has become the proud author of many professional SEO articles. You can follow him to learn various aspects of SEO.
3) Richard Baxter
Another SEO guru to follow is Richard Baxter. Baxter is known for his extreme passion for producing quality content and develops streamlined methods of content delivery to his audience. Moreover, Richard has a total of 10 years of experience in the digital marketing and SEO field. To adapt his ideas and strategies about SEO and digital marketing you can follow his blog that is 'Built Visible Blog' moreover you can also read his book 'Ideas that work in content'.
4) Bill Slawski
Bill Slawski is one of the SEO experts who have more than 20 years of experience in the SEO field. He is known to deliver the best results in digital marketing. His SEO story started back in early 1990s where he contributed to his friend's business site. Bill Slawski had founded 'SEO by the Sea' in 2005, where he imparts his views, thoughts, observations, and opinions about the SEO industry and its development. You can follow his website and learn his views regarding SEO.
5) Rand Fishkin
The final name in the list of SEO gurus is Rand Fishkin. He is the current MozCon CEO. He has spoken a lot about his qualities and SEO expertise. In the digital marketing world, he is known to be the Wizard of Moz and also one of the respected teachers for novice and experienced SEO learners. Furthermore, he also founded Inbound.org, consider to be the art of SEO. To him, SEO is an art itself. And he considers himself as a contemporary artist. If you want to follow his approach or strategies you can read out his blogs which he runs in a great variety of SEO blogs.
Conclusion
Guys, it's totally up to you which SEO expert or Guru you want to follow and get advice from. I have enlisted the 5 great SEO experts from whom you can learn about SEO and make it stronger in your digital marketing strategy. Follow the one which you find more convincing and omniscient in SEO filed. So let us know which SEO guru you liked from the above-mentioned list.
Kindly comment below to let us know how you find this article. For more interesting articles get in touch with us, till then keep reading and keep sharing.
---