Top 5 Email-marketing tools for 2019.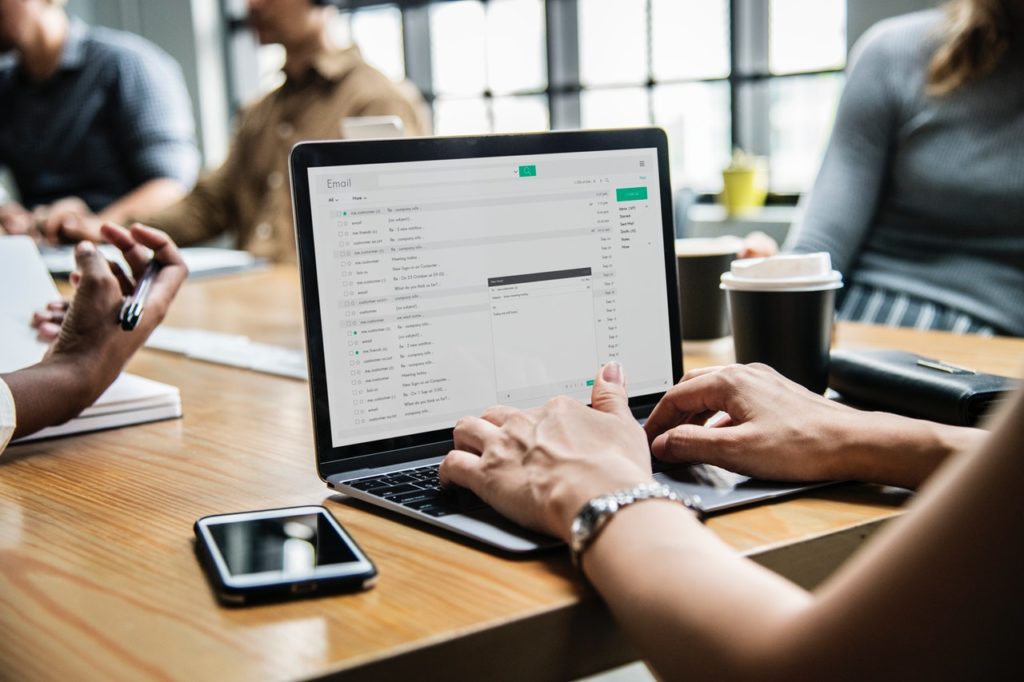 What is E-mail marketing?
Marketing done through with the help of E-mail is called as E-mail marketing. There are two types of mails comes under E-mail marketing that is
• Direct mail
• Transnational mail
But today we are also going to tell you 5 major E-mail marketing tools
Constant contact
It is an E-mail Service Company located in Waltham, Massachusetts U.S.A that provides E-mail services to entrepreneurs and business owners. Constant contact is best suited for small businesses.
Features of constant contact:
• Constant contact has large number of templates that can be customized easily as per user's requirement.
• This E-mail service is embedded with "reporting tool" by using this tool user can track the performance of its marketing campaign.
• Constant contact also comes with "image management" feature by using this feature user can get access to large amount of free images in the library.
2. Send in blue
It is a SaaS (Software as a service) company that deals in relationship marketing founded by Armand Thiberge and Kapil sharma. The company provides cloud based E-mail marketing services granting the ability of firms and organization to contact directly with their clients via SMS or E-mail. This E-mail marketing service specializes in transactional mails.
Features of Send in blue:
• By using send in blue, user can create sleek and well-designed newsletters with the help of few clicks.
• Send in blue allows its user to gather the information and data regarding prospective customers and subscribers with an ease.
•          Send in blue also embedded with automation features. Which optimize your contact management and personalize workflows. For this it offer 8 automation workflow templates to enhance the user experience with just few clicks.
3. Hubspot
Hubspot is a complete marketing service company founded by Brian Halligan and Dharmesh shah in 2006.  It not only provides E-mail marketing services but also provides tools for content management, Social media marketing, Web analytics and Search engine optimization.
Features of Hubspot:
It collects leads with in-built landing page, content marketing, form builder and website tools.
Hubspot followup contacts with E-mail automation
User can effectively and efficiently organize contacts with details regarding their business and relationships in Hubspot's CRM (customer relationship management).
4. Ontraport
It is business automation software purposely design and developed for small businesses, entrepreneurs and solopreneurs. It is embedded with the tools like CRM, marketing automation, reporting and E-commerce.
Features of Ontraport:
• It can store detailed CRM data as per contact
• It can gather new contacts via integrations and landing page forms.
• It can design automated campaign workflows to send and receive E- mails and messages, assign tasks and much more.
5. SendX
It is E-mail marketing software with the help of this software user can perform drip marketing, E-mail campaigns, list growth, landing pages and so on.
Features of SendX:
• SendX allows its users to create elegant embedded sign up forms to grow your E-mail list.
• SendX allows its freedom in E-mail marketing campaign by granting the facility of sending unlimited E-mails.
• It is also embedded with automation feature by the use of this feature user can put up its entire E-marketing task on auto-pilot.
Conclusion
Above mentioned 5 E-mail marketing tools are chosen from long list and best for E-mail marketing business. After using these email marketing tools you can realize how it improves your marketing growth.
---