Top 20 free SEO tools to improve ranking.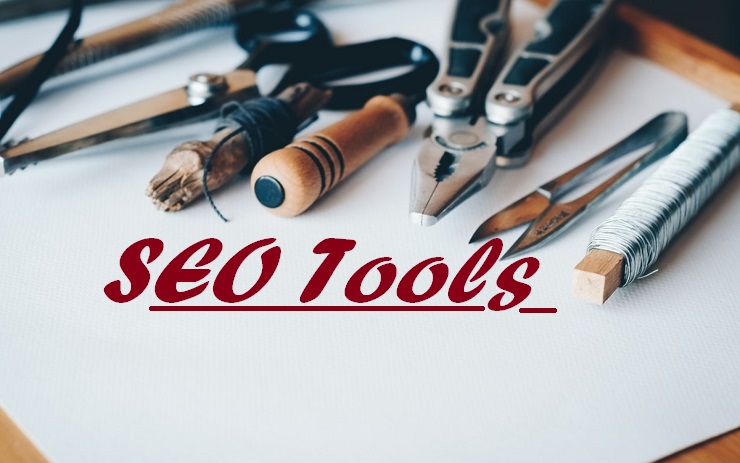 The very first thing which helps in getting a good rank on Google's Search Engine Results Page is SEO. As an SEO or Search Engine Optimization expert, the first thing you definitely want to achieve is the high rank of your site on Google. And getting the good rank of a site is only possible if you use some SEO tools to improve the ranking of your site.
Today, in this post, I will enlist major 20 free SEO tools to improve your site ranking. Some tools might be freemium (means you will only pay for something you use extra).
So are you ready? Yes, let's discuss the best 20 free SEO tools to improve ranking.
Top 20 free or freemium SEO tools to improve your site ranking
1. Google Analytics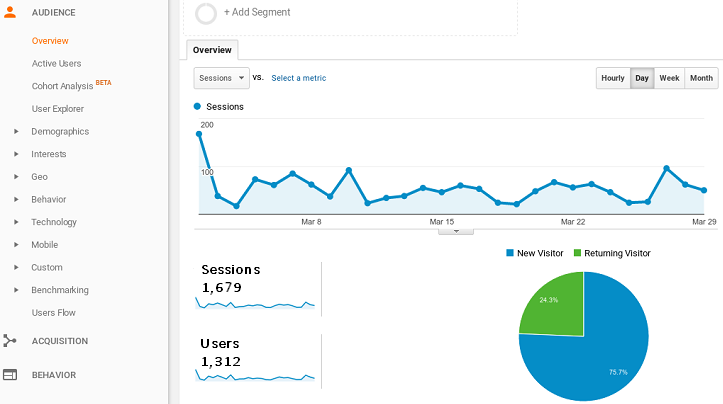 The first SEO tool on the list is Google Analytics. This is a free SEO tool. Google Analytics is a great tool if you are new to SEO or starting your journey in digital marketing. Any marketer can use this tool for their work on a daily basis or weekly basis. The tool is very useful because it provides you data that directly comes from Google. You can easily identify the traffic, conversions, and total revenue generated from your site.
Features of Google Analytics
You get to see how much traffic coming to your site.
The funnel conversion path in Google Analytics allows you to find out how many people are converting.
Get to know about maximum traffic and conversions through campaign parameter tracking.
You can better understand your audience with the help of the audience report.
2. Screaming Frog SEO Spider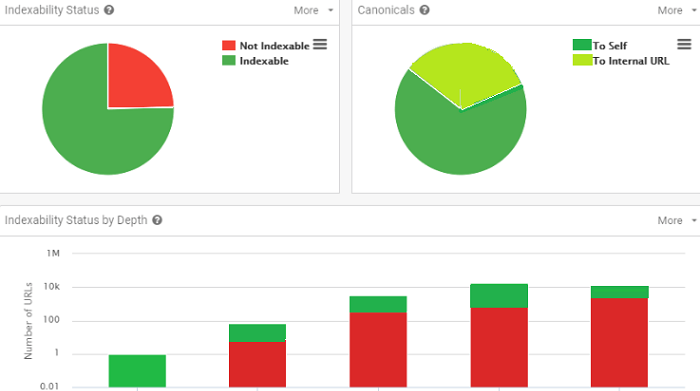 This is a freemium tool that you can install on your PCs or desktop. The tools work as website crawler and log analyzer for conducting comprehensive technical audits of any website. It fetches a set of URLs and analyzes the important details like the meta tag or broken links. It also helps you save a lot of time and money.
Features of Screaming Frog SEO Spider
Helps you evaluate onsite SEO factors, server error, broken links, duplicate pages, and broken URLs.
It crawls your website to analyze the title and meta description.
Helps you determine whether there are any missing elements or not.
3. SEO site checkup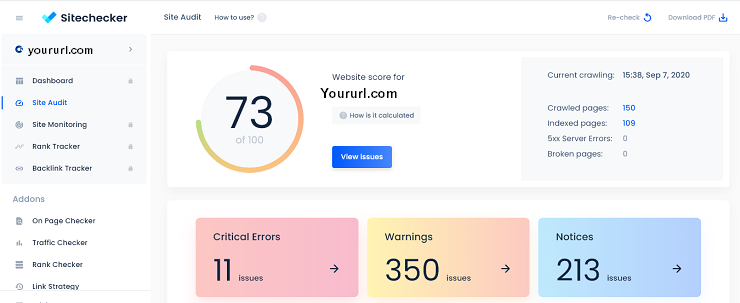 It is a freemium SEO tool which works great by analyzing SEO issues. The tool understands your competitor's SEO profile and generates reports that you can act upon. You can also fix issues related to SEO like speed, security, and mobile usability.
Features of SEO site checkup
Helps you check the speed and security of your website.
It conducts structured data text, 404 pages test, and a canonical tag test.
The tool checks the on-page factors of the website such as meta tags and keyword usage.
4. Siteliner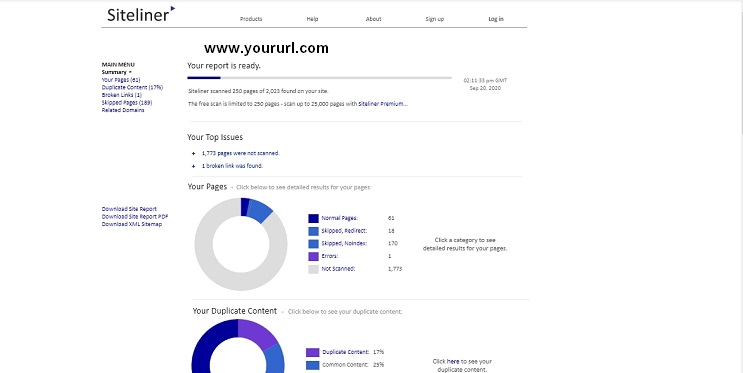 It also comes under freemium tool. Google and SEO detest duplicate content and Siteliner is the tool that helps you check whether there is any duplicate page or content available on your site or not. This is a really helpful tool to check about duplicate content.
Features of Siteliner
Helps you check broken links
You can download the report in PDF form
The tool checks the total number of duplicate content
5. SEOquake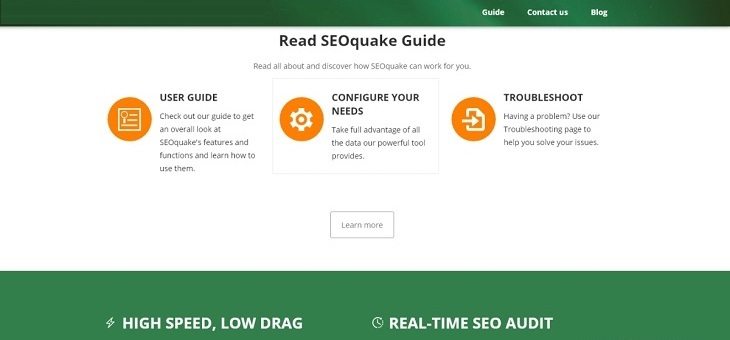 This tool is the most popular SEO tool in the market. It is free and easy to use. With the help of this tool, you can conduct a complete SEO audit. When you have less time, the tool helps you do the work quickly.
Features of SEOquake
The tool helps you check the real-time stats as you browse them.
It also offers you a free on-page audit tool so that you get to know about errors on your site.
You get to know about the number of indexed pages, social shares, domain age, and external links.
6. Schema Creator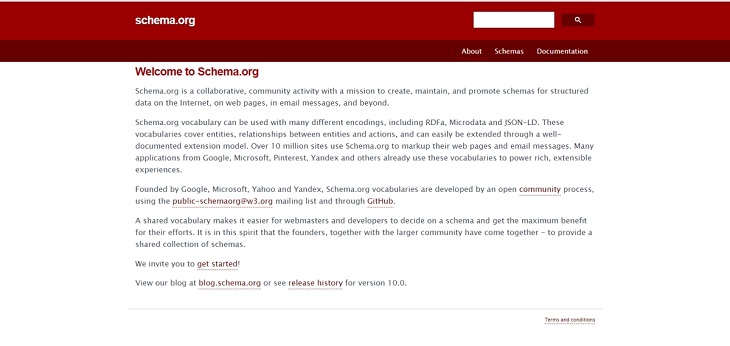 This is a free SEO tool. A schema describes a model for a whole class of documents. Here you can customize how your business looks in SERPs such as reviews, events, operating hours, etc.
Features of Schema Creator
Helps you integrate schema code easily
You can also try schema app for 14 days free trial
You also get free word press plugin in this tool
7. Mobile-friendly test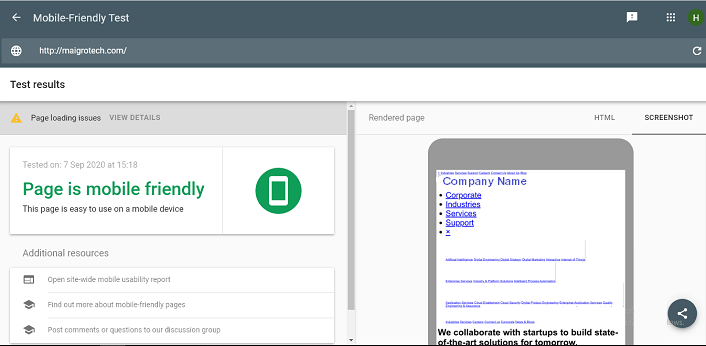 You can't get a good ranking of your site until your site becomes mobile-friendly. The important part of SEO is making the site mobile-friendly. So this is a free tool that helps you check whether your site is SEO mobile-friendly or not.
Features of Mobile-friendly test
The tool can easily and quickly check whether your site is mobile-friendly or not.
Provides you suggestions as to how to optimize the site for mobile devices.
8. Google PageSpeed Insight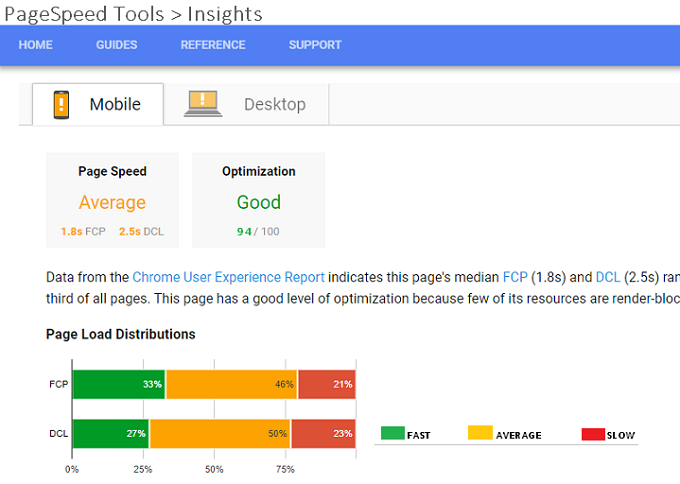 This is the most popular free SEO tool. Page loading is the most important element of a website. The better site speed leads to increased user satisfaction and higher rankings. The tool helps you check the speed of the website and provides some suggestions to improve it.
Features of Google PageSpeed Insight
The tool checks the speed of your website on both desktop and mobile.
Provides you suggestions to improve your page's performance metrics
Helps you quickly classify your website as fast, average, and slow.
9. Ahref's backlink checker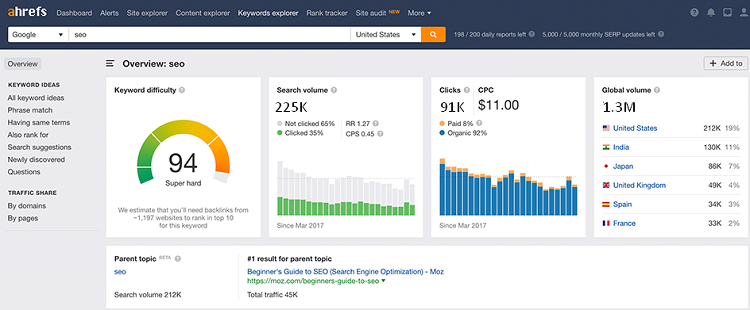 For any SEO, backlinks are important to improve the site's ranking. The free version of Ahref's backlink checker shows the top 100 backlinks to any website or URL. It also shows you the total number of backlinks, referring domains, domain rating, and URL rating.
Features of Ahref's backlink checker
The tool helps you see broken and lost links to the site.
You also get to know which pages drive the most success to get a high rank of the site.
You can use this tool to examine internal links to your site.
10. SEMrush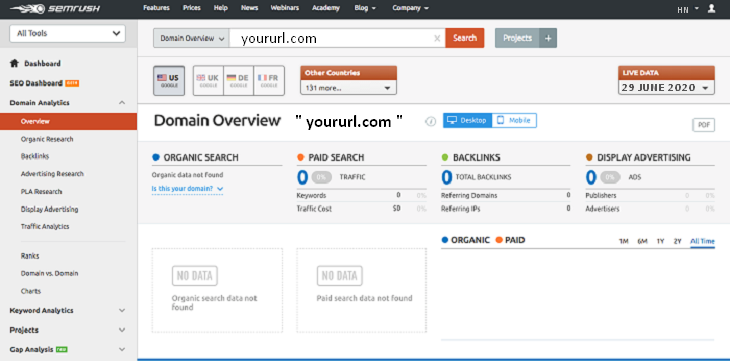 SEMrush is also a very renowned SEO tool in the market. This is a freemium tool. It helps you conduct a comprehensive Search Engine Optimization audit and shows you the percentage of search traffic. You can also see the number of backlinks to the site. It allows you to conduct keyword research, topic research, etc.
Features of SEMrush
You can find out the keywords for your campaign.
Allows you to dig deeper to analyze the links pointing to any domain.
You are allowed to conduct a technical site audit.
11. Keyword tool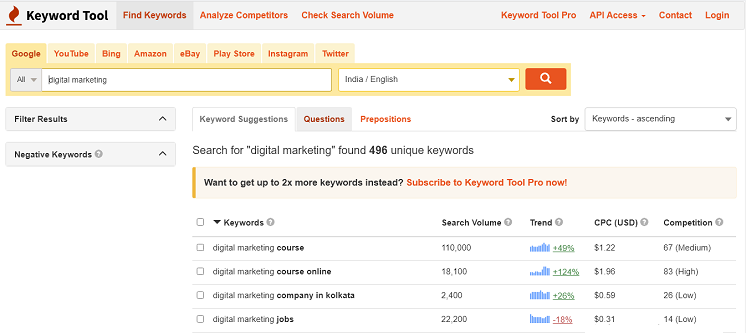 Keyword research is one of the most important tasks that every SEO should perform. However, researching keywords is a very time-consuming task and process if you don't have a good tool to access. The keyword tool is best in suggesting quality keywords for your site.
Features of Keyword tool
You get 750+ search terms for every keyword research.
You can also filter out the negative keywords and select the positive ones for your site.
The good part of this tool is that it includes long-tail keywords in the results. You can search for keywords related to a particular country.
12. Moz link explorer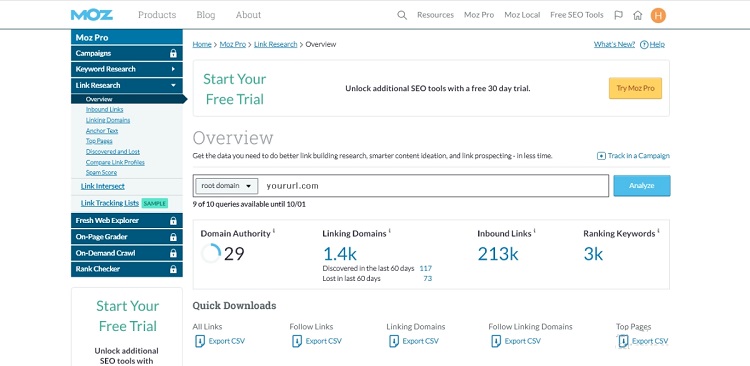 Another freemium SEO tool is Moz link explorer. The tool is great because it offers you a comprehensive view of a website's backlink profile. It also includes page link metrics like domain authority, page authority, and established links.
Features of Moz link explorer
Helps you easily find and fix broken links.
You can see new and lost links and search for top-performing content for your site.
It allows you to check the spam score of links pointing to your site.
13. XML Sitemap Generator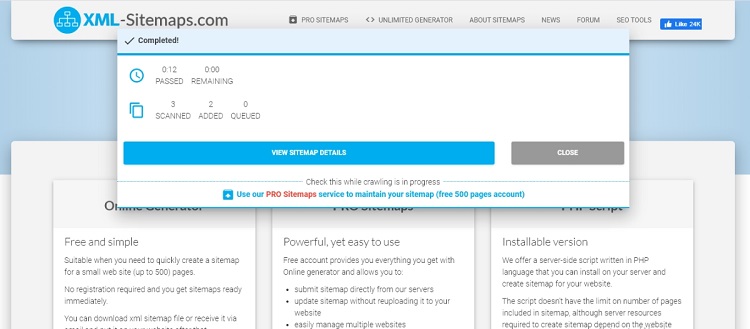 XML Sitemap plays a great role in SEO. A sitemap is a profile where you provide information about your pages, videos, and other important files on your site. A sitemap tells the crawler which files you think are important in your site and provides valuable information further. This tool allows you to create a sitemap for your website with both XML and HTML variants.
Features of XML Sitemap Generator
You get emails about generated sitemaps that you put on your site.
The provides you results including the number of pages, broken links, XML file content, and link to the sitemap.
You no need to do any registration to get the sitemap.
14. SERPs Rank Checker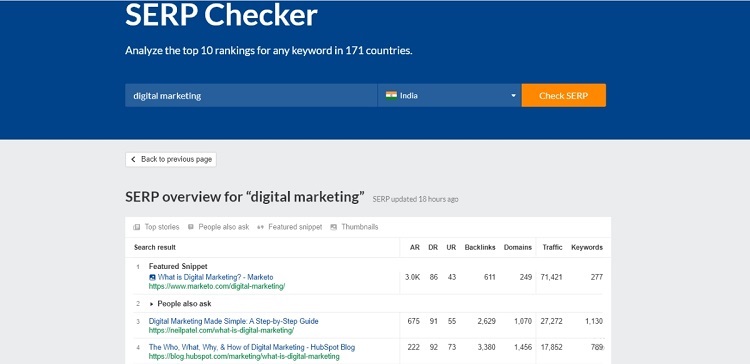 To improve the rank of the site, it is very important to look at the SERP of your site on Google. The SERP's Rank Checker tool helps you search for keywords and domain or the keyword on both Google and Yahoo. You can also see the current ranking of your site.
Features of SERPs Rank Checker
You get a location changer feature through which you can track the position of your keywords.
The tool allows you to easily track the ranking of your website in major locations.
SERP's also offers you free tools such as keyword research database and Google location changer.
15. SEO Book's Robot.txt Generator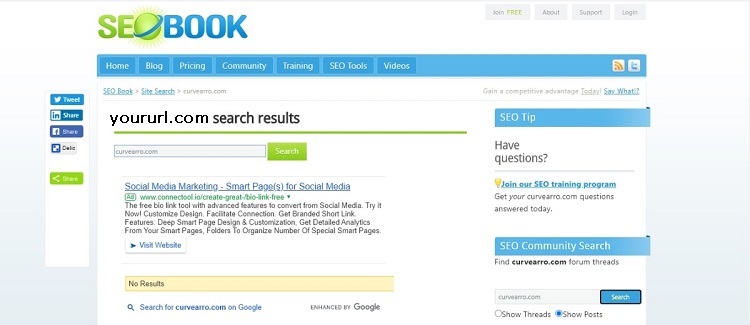 Robot.txt is a file on any website that tells search engines which pages to index from your website. This tool helps you generate the robot.txt file that commands the search engine crawlers to crawl the pages on your site.
Features of SEO Book's Robot.txt Generator
The tool is free and helps you generate the required text file in seconds.
It allows you to simply disallow crawlers of directories and files and instruct the robots how to crawl your site.
16. Yoast SEO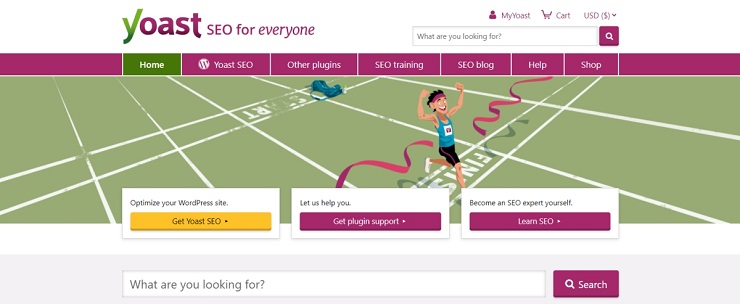 This is probably one of the best SEO tools you will need especially for WordPress site. The tool is great as it optimizes tags, meta descriptions, and content of your site. You can also generate a sitemap with the help of this tool.
Features of Yoast SEO
Internal link suggestions
Optimize your keywords, key phrases, and synonyms.
It tells Google exactly what your page is all about.
17. SEO web page analyzer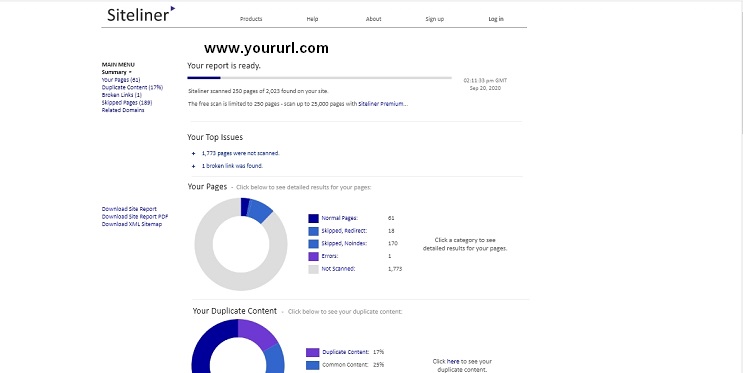 This tool is very amazing as it provides you a snapshot of your web page and some quick tips to improve it. The tool provides you recommendations on the basis of accessibility and usability after breaking down the structure and content of your site. It is quick in analyzing your site from a search engine's point of view.
Features of SEO web page analyzer
The tool helps you optimize your web pages
Performs thorough website analysis and not just look at common SEO factors.
Helps you uncover the issues that might be a hurdle in your site's ranking.
18. HEAD master SEO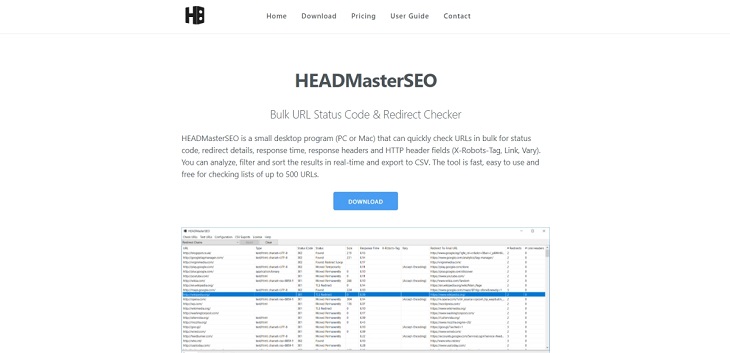 This is simple and easy to use the tool. It allows you to check for the bulk URLs list. However, the free version of this tool enables you to check up to 500 URLs. So if want to check more than 500 URLs or your site then you have to pay extra amount.
Features of HEAD master SEO
The tool can import URLs from plain text, CVS, and XML sitemaps.
You can analyze, filter, and sort the results in real-time.
You can also request for speeding up URL checking.
19. Google Search Console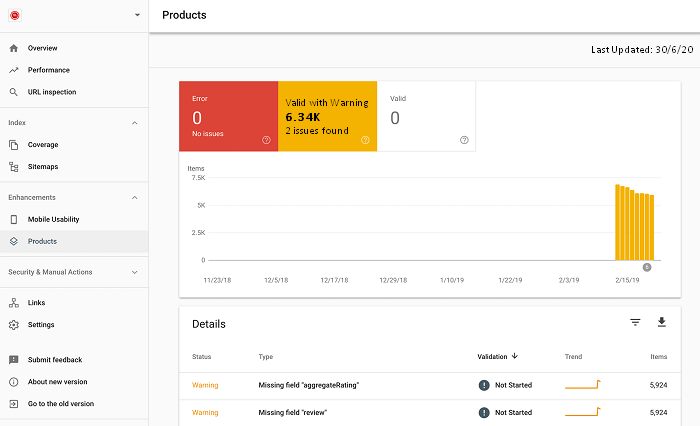 This is a free SEO tool that is very popular in the SEO world. The tool is great as it provides you website data on the basis of website analysis, alerts, errors, and reports. Every webmaster should use this tool as it is the best one in the market.
Features of Google Search Console
The tool helps you see any bug, alerts, and indexing issues.
It provides you information about search traffic, technical status, updates, crawl data, and additional educational resources.
The tool helps you improve your performance on your site.
20. Google Trends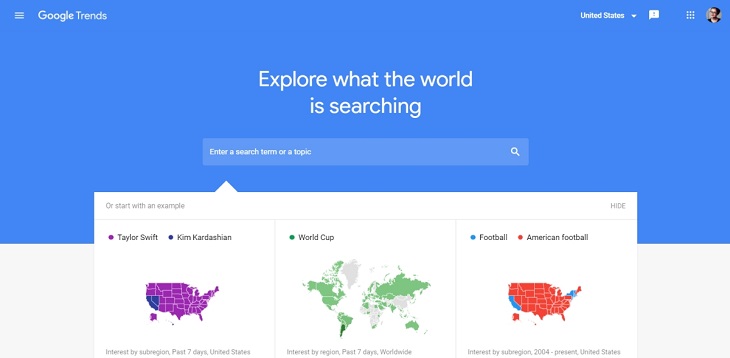 The last tool in our list is Google Trends. This is a free tool. The tool is good for providing you popular search terms over time. It provides data and graphs on the popularity of specific searches on Google and YouTube.
Features of Google Trends
The tool helps you compare keyword research.
Provides you keyword related data including search volume index and geographical information.
To sum up
These were the top 20 free SEO tools to check and improve ranking of the site. I hope the article was helpful for you to get the information about various SEO tool. You can choose one or many of your choice to improve your site ranking.
Comment below to let us know how you find this article and subscribe our website to read more informative articles.
---