Top 15 essential link building tools for SEO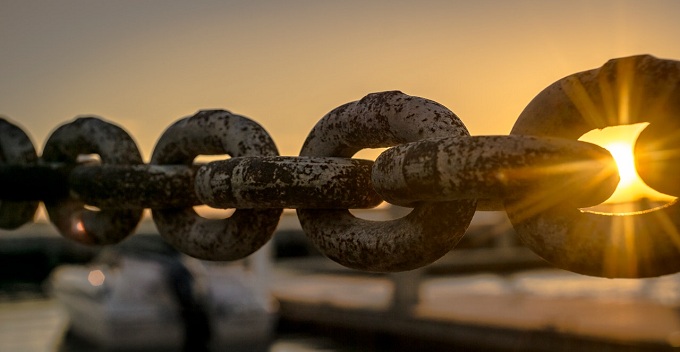 If you are reading this article that means you really need link building tools for enhancing the performance of your SEO, right! Like SEO, link building plays a significant role in getting high rank of your site on Google's Search Engine Results Pages. Building a link is important and is a very simple process. But what if you don't know how to build links, right? If this is so, then you will get a solution here. In this article, I will highlight the top 15 link building tools for SEO to improve the rank of your site. From the list of tools, you can choose one which you liked the most and appealing.
Let's make a start.
Top 15 essential link building tools for your SEO
1. Majestic SEO
The first tool in the list of link building is Majestic SEO. This is best tool because it specializes in link analysis. The tool is all about backlinks and has 100% focuses on building quality backlinks. Majestic is considered as "the planet's largest link index database." You can use this tool by typing URL or keyword or phrase into the search box of it. After that, you will get clear idea about backlinks based on your data, and provides you strategy for building similar links.
Key features
You can check backlink history
Allows you to search for specific keywords or phrases
The site explorer feature here allows you to dive into the details of a specific URL or domain in excessive details.
Link intelligence API – to bring huge data into your own applications
2. Monitor Backlinks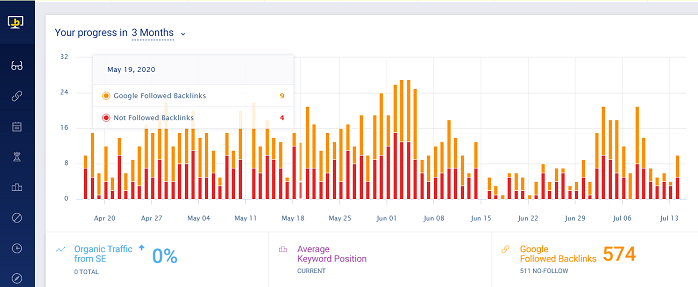 No one is born experienced or expert, every person in any field was once a novice or new. In backlink building for SEO also, those who are new, Monitor Backlink tool is for you. The tool doesn't build its own link index rather it pulls link data from Moz and Majestic into a single dashboard. It also helps you in checking good and bad backlinks and the competition. This tool is must-have for digital marketers, SEOs, and entrepreneurs.
Key features
Referring traffic for each backlink
Provides you backlink status
Disavow links export/tags & notes
Moz rank, domain authority, and page authority
Majestic trust & citation flow
3. Ahrefs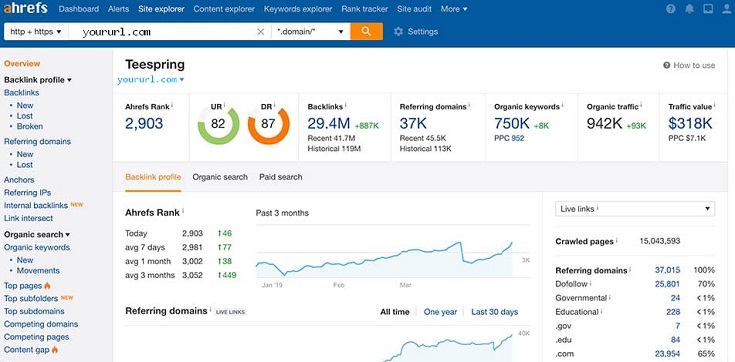 Who doesn't know about Ahrefs? This is one of the most popular tools in the digital marketing world. The tool has some reports that make it easier to run. However, it is a little bit expensive tool for those who want more data and analysis. Ahrefs allows you to create a large list of sites and bulk outreach to save time. Furthermore, you can also spy on the competition so that you can improve your search results. Thousands of people are using this tool to build quality backlinks.
Key features
Helps you in analyzing backlinks performance
Filter backlinks by language/give you backlink notifications
Rank your site based on country-specific keywords
Let you know about competitors' organic traffic
4. CognitiveSEO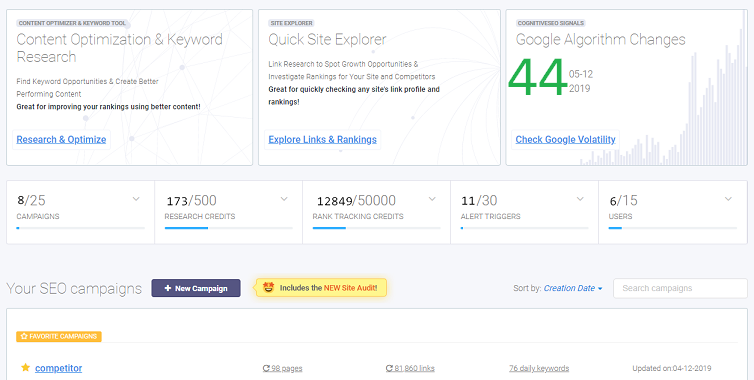 Do you want to find an unnatural link? If yes, then this tool is best for you. CognitiveSEO is different from other link building tools because it allows you to check Unnatural link detection. However, the tool is an SEO software suite that focuses on backlink analysis. You can also get to know if your site has any kind of shady links or not. The tool is great as it provides recommendations on how to fix backlinks and enhance the performance of the website.
Key features
Backlink analysis, content audit and rank tracking for every site
Helps you detect unnatural links for both algorithmic and manual penalties
Rank your site based on language & location targeted keywords
Provides you unique data to uncover the competitor's strategies for link building
5. SEO SpyGlass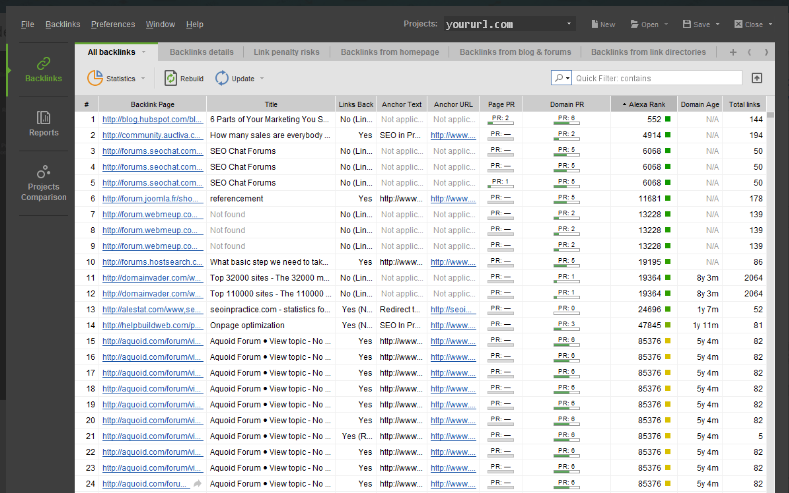 The next tool we have is SEO SpyGlass. This tool is a top choice for marketers to monitor backlinks and spying on competitors simultaneously. SEO SpyGlass is an amazing tool because it provides you everything you need in one place. It audits your site for links harmful to SEO. You also get a large number of links from the largest backlink index on the web. Moreover, you can find and analyze unlimited backlinks for unlimited websites.
Key features
Helps you find a backlink to any website
You can analyze each and every backlink broken down by more than 50 unique factors.
Reverse engineer your competitors' link building strategy
Allows you to run an audit to remove any harmful link from your site.
6. Link Detox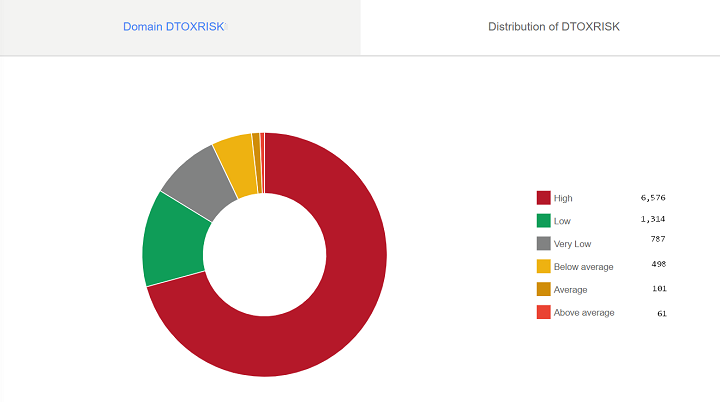 You all want high-quality backlinks to get a good rank of your site on Google's SERP. It is because low-quality backlinks can easily harm your website. Link Detox is one such tool that helps you find out risky links and automatically creates a disavow file. Your site can be penalized by Google if you have low-quality links to your site, therefore use this tool to save yourself and your site from getting penalized.
Key features
Cleaning up your backlink profile
Helps you find out unnatural, spammy links that drag down your site rank on Google.
With disavow audit mode, you can prevent human errors in building links.
The use of human signals and millions of data points
7. Google Search Console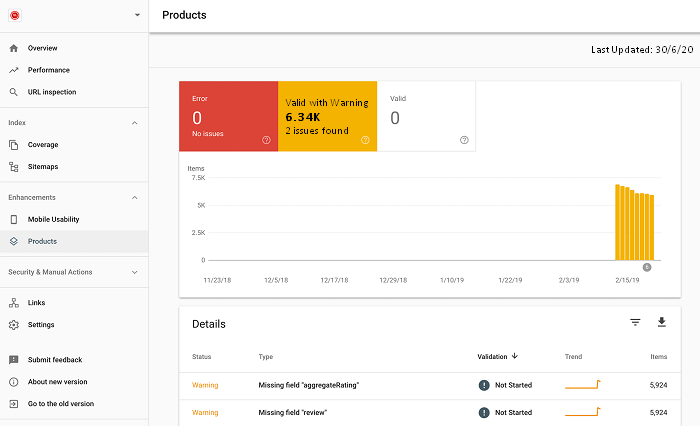 This is one of the most renowned tools in the web world. However, some people shun it for some reason. But the truth is if you really want to build quality backlinks, you must use Google Search Console. This is a free tool that is accurate for link building, webmasters, and marketing professionals. With this tool, you can download the link reports per month to compare it to future reports.
Key features
Provides you information about search appearance, search traffic, technical status update
Offers to help you monitor and maintain your site's organic search traffic
You can check for broken links to improve your site performance
URL testing or live URL testing in search console
8. Moz Link Explorer

Moz Link Explorer is the favorite tool of many marketers and webmasters. The tool is an absolutely vital one when it comes to link building. As per data, Moz Link Explorer is the second-best link analysis tool in the market. Many marketers use this tool to check their backlinks, most valuable pages, linking domains, and anchor texts so that you can build high-quality backlinks to your site.
Key features
Helps you research backlinks
You can find out who is linking to you and your competitors
Enable you to discover damaged links to your site. Disavow those links to improve the ranking
Provides you building opportunities
9. BuzzStream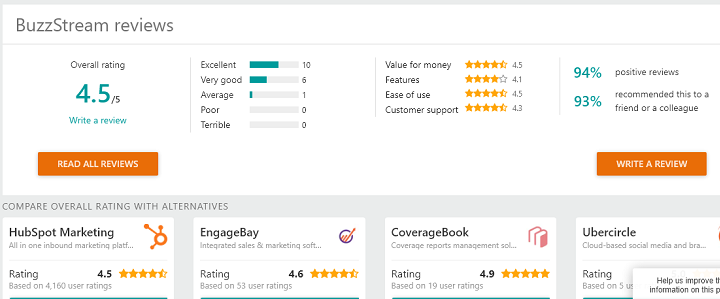 Buzzstream is software for link building. Any individual, small business, large companies, or any other medium-sized business can use this tool. It Is a free tool for link building which helps you find link opportunities, conduct link research, and automate link building tasks. Furthermore, this tool is also designed to make email outreach easier. It saves your time so that you can focus on other parts of your site.
Key features
Sends outreach messages such as personalized and relationship-building messages.
Helps you manage your link building report and projects.
You can reach prospects in a fast and easy way.
Speed up your outreach, research, keep track of or contacts, and automatically gather key information for outreach purposes.
10. SpyFu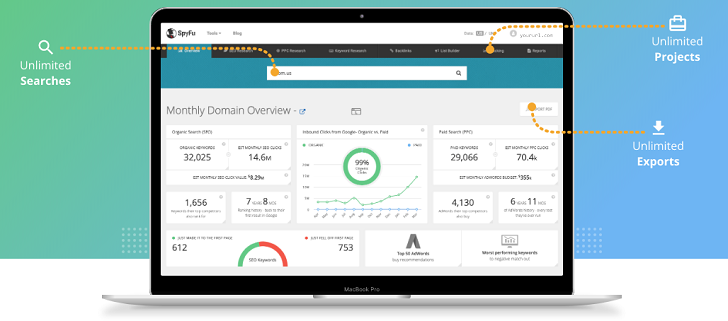 SpyFu is one of the cheapest tools for building links in the market. When you enter your competitors' domain, it will give you an in-depth overview of its backlink profile. The amazing thing about SpyFu is that you can rank any specific keyword that you want to rank on your site. With this tool, you can find link opportunities around your target keywords using any domain.
Key features
You can target the common links that your competitors get
Helps you find links that are already helping other sites rank
Offers you more useful data on more keywords
Provides you a competitive analysis
11. SEOquake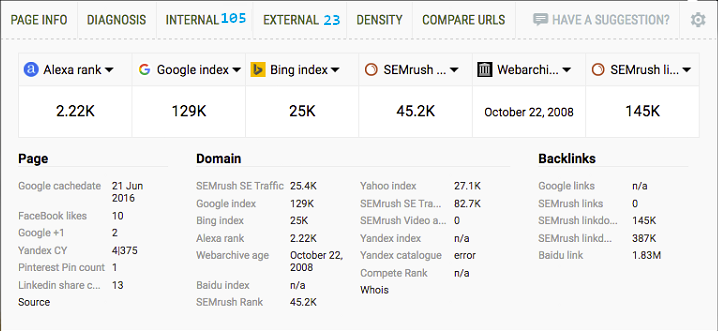 Another link building tool in the list is SEOquake. This is a free link building tool that currently has 3 million downloads and widely used by SEO experts across the world. The tool provides you quick analysis on tons of valuable data of all websites you visit such as social signals of page, keyword difficulty of a query, etc. you also get a report on internal links and external links of the site.
Key features
You get easily estimate of keyword difficulty for every keyword term instantly
You get a full report on external and internal links
Helps you easily determine a keyword's density
You can also check social statistics for Facebook, LinkedIn, and Pinterest.
12. Raven SEO tools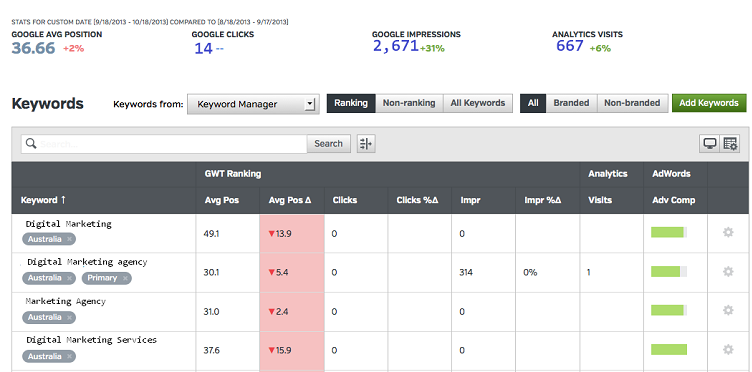 This is an awesome link building tool that specializes in competitor research and outreach management. The tool has extensive competitive analysis which helps you know what keywords your competitors are ranking for. The more you work on SEO, the more quality links you will build with this tool.
Key features
Easy link queue feature that enables you to do outreach for link building
You get many SEO tools that help you do different things on one platform.
Helps you find high-quality links for your website
13. Followerwonk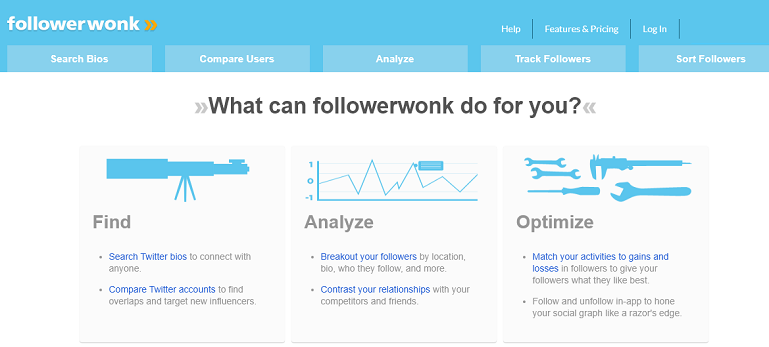 Some webmasters always try to find quality backlinks from social networks, particularly from Twitter and Instagram. Followerwonk is a Twitter analytics tool that helps you find, analyze, and optimize social growth. To use this tool, you first need to find influencers in your niche. You can build a relationship with them so that you can gain backlinks from them.
Key features
Simple to implement a targeted social outreach strategy
Allows you to build a relationship with influencers on social media platforms
Helps you connect with people who have strong social authority.
14. Link Prospector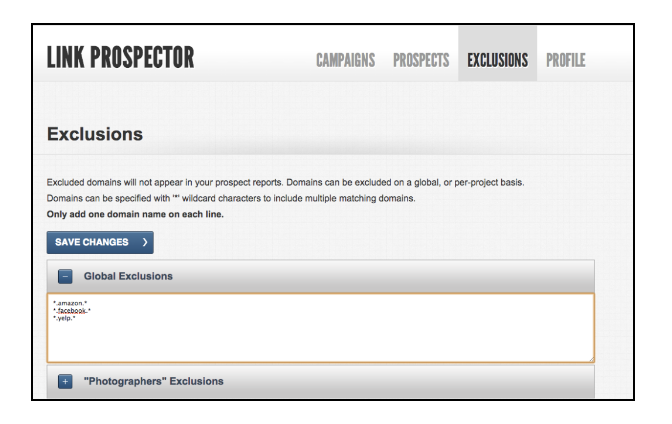 Link building might be stressful for some webmasters. To ease out the work of the link building process, Link Prospector is a tool which is user-friendly and designed with the idea that building link doesn't have to be stressful. This is an amazing tool that helps organize outreach opportunities, ensuring max reach, and amplification which is important to earn backlinks.
Key features
Content development and outreach
You can find resource page on which you can add your website
Review link opportunities to build quality links.
15. Long Tail Pro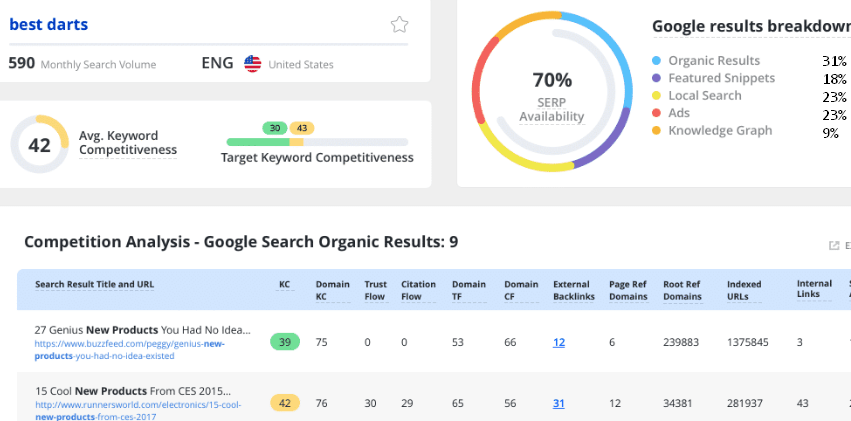 The last link building tool we have in the list is Long Tail Pro. This is a very popular tool in the digital market as thousands of marketers and SEO professionals are relying on this tool for their keyword research and competitor analysis needs to build links for their websites.
Key features
Helps you uncover important data such as domain age, authority, rank, etc.
Provides you quick research on a top keyword to rank up against the competitor
Helps you secure more backlinks than your competitors
To sum up, this was the complete list of top 15 link building tools to enhance your SEO performance. You can choose one tool which you think is best and can fulfill all your requirements for link building.
Comment below to let us know which tool you liked the most. Also subscribe our website to keep yourself updated.
---