Top 12 free SEO audit report tools you must have to try
Search Engine Optimization is the backbone of any website. Without effective SEO strategy, any webmaster can't think of getting plenty of traffic or visibility on the search engine results page. Also, with SEO anyone can get a higher rank on Google. But do you think by doing SEO, you will achieve all your site goals? Have you ever thought about checking how your SEO is working for your site? Some of you might have, and might not, right!
SEO audit is as important as doing SEO for your site. Moreover, conducting an SEO audit might consume your time and money but you no need to worry. In this article, I will explain the top 12 best SEO audit free tools that will work wonder for you. So let's start and have a look at the list below.
Top 12 free SEO audit report tool for you
1. Google Search Console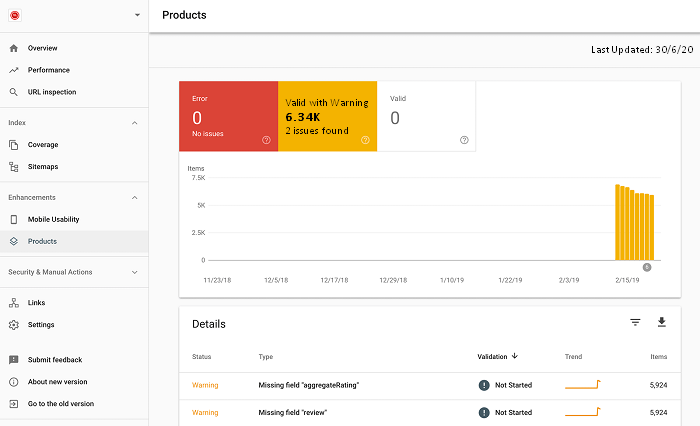 Google search console is a tool that helps you know about the performance of your site in real-time. If there is any malfunction, error, and reported issue found, it will notify you to resolve. If you are running a website, you must be familiar with this tool. Google search console is a definitive guide to understand the site's SEO performance in terms of clicks, CTR, impressions, and average position on an individual level. All this ultimately helps you plan a growth strategy for your SEO audit report.
2. PageSpeed Insight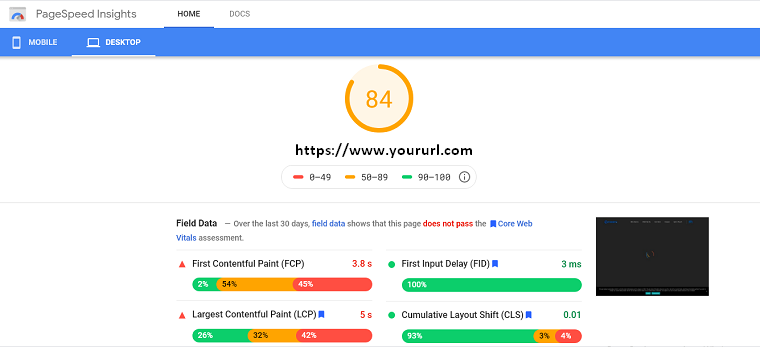 Another tool in the SEO audit list is PageSpeed Insight which tells you about the speed of your website. We all don't want to wait for long to load a website. If the website takes more than 3 seconds, people likely to leave the site after getting frustrated. Therefore, checking site speed is also important for your SEO rank because rank is too dependent upon site speed. Try to use PageSpeed Insight to check website speed and get guidelines to improve the website speed.
3. SEMrush – an SEO toolkit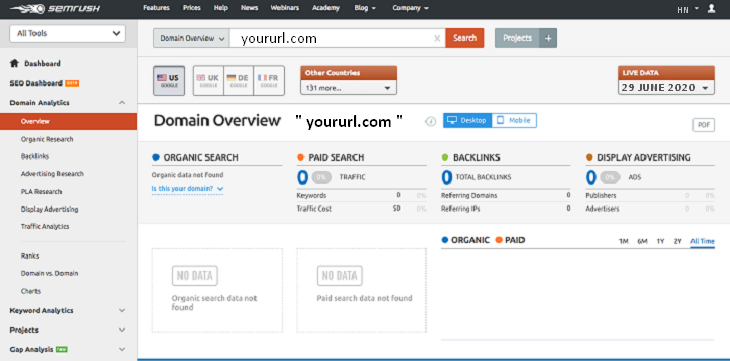 SEMrush is a powerful tool kit for an SEO audit. Being in the digital marketing world, you might be aware of this tool. It allows you to keep an eye on all top technical matters related to the optimization of your site. However, the tool is best to perform the keyword research. Moreover, you can also plugin to any website page to check your keyword ranking, page rank, etc. And you can also compare the performance of your site with other websites in the arsenal.
4. Google Analytics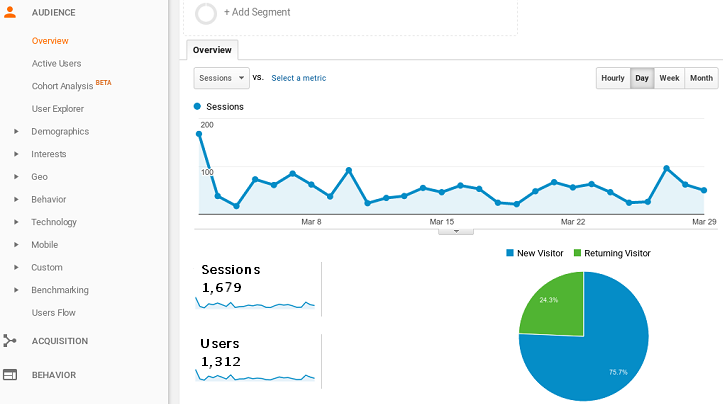 Google Analytics is the best tool you can use to check website metrics. The tool helps you provide the right metrics data about your site. To check metrics, you have to make sure that the code is in the right location, if it is not, you need to place it to the right location. Moreover, with this tool, you can get valuable insight about your visitors, their performance on your site, click-through rate. All this data is very helpful in making an SEO audit report for your business strategy.
5. Screaming frog SEO spider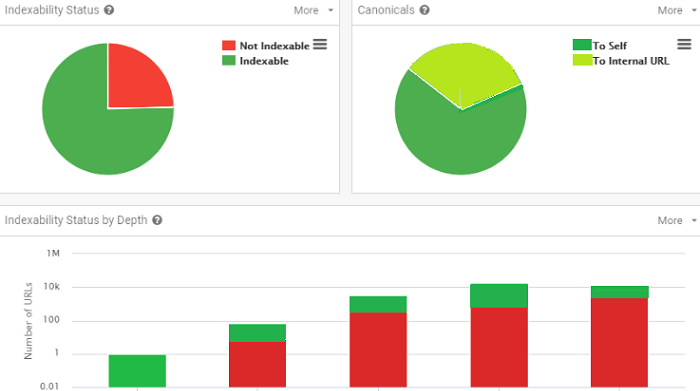 This is also a free SEO audit tool that can help you crawl up to 500 URLs with a free account. It helps you take a look at the technical issues which are there on your site. Unlike many other crawling tools, a screaming frog is a desktop-based tool for analyzing and auditing technical SEO issues. It find broken links and audit redirects to analyze metadata discovering duplicate content. Whatever the size of your website is, this tool will help you anyway. So this is a plus point of this tool.
6. Free on-page SEO tool –Rank Math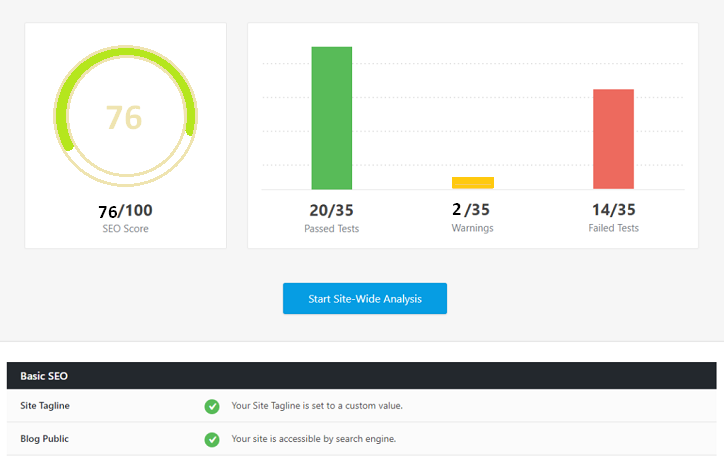 Rank Math is a great SEO tool for WordPress SEO plugin. The tool helps you cover everything from optimizing your page titles and meta description and monitoring 404 errors, to creating XML sitemaps. It also identifies fresh content opportunities. Moreover, the tool is a guide because it recommends you ideal setting to help you run a fully optimized WordPress site. Unlike many other tools, you have freedom here to choose the feature of your choice.
7. SEOptimer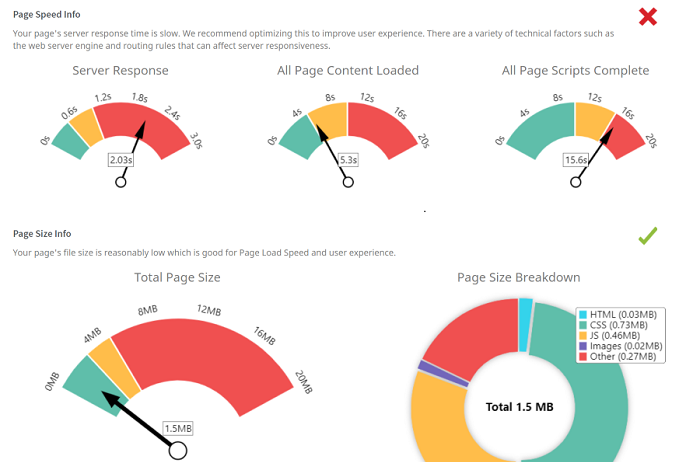 If you are running a small business or an agency, SEOptimer is a great tool for you. This tool is also free for running a site audit on your website. It also provides you a list of recommendations to fix any issue. Once you perform, SEO audit it helps you crawl to generate a branded white label SEO report. Moreover, you can also present your client's branded report and gain more leads for your business. The tool is great to find SEO score, analyze body content, improve the site with powerful SEO recommendations, and analyze website performance, security & usability.
8. Neil Patel SEO analyzer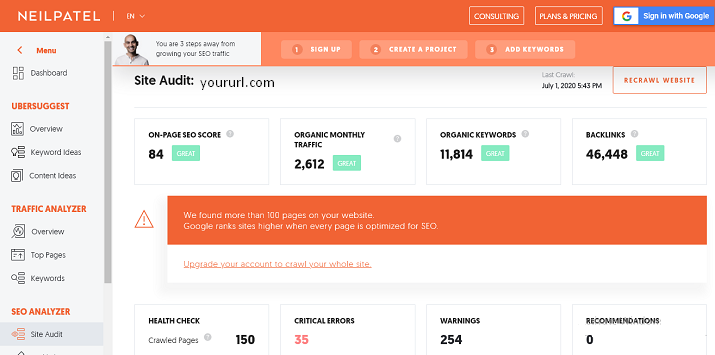 Who doesn't know about Neil Patel? He is known as the father of digital marketing. The Neil Patel SEO analyzer is a completely free SEO audit tool. It includes the list of critical factors to analyze such as Meta description, title, description, Robot.txt, etc. Moreover, you have a competitive analysis feature also so that you keep an eye on your competitors and get to know what their next move is. By doing so, you will have a clear understanding as where to improve your site from.
9. Mobile-first index SEO Page Audit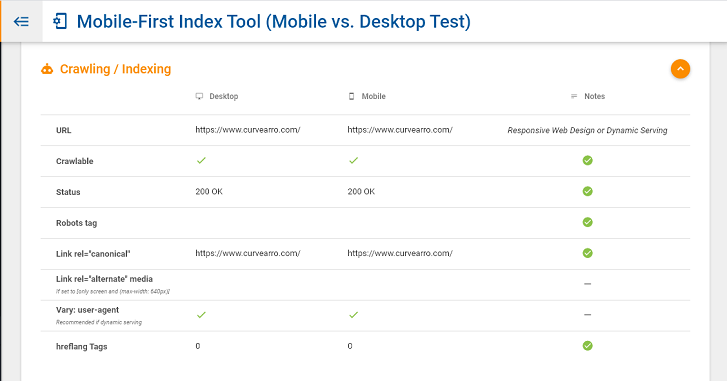 In the world full of smartphones how can you forget about checking the SEO audit for mobile phones also? The Mobile-first index SEO audit is a great tool as it helps you identify key technical and content discrepancies between your desktop version and the mobile version. This is a completely free SEO audit tool. You just need to enter the domain name to get the free audit report providing you all the relevant information about your site.
10. HubSpot's Website Grader
Like any other tool, this tool is used to check website performance. However, Website Grader is developed by HubSpot which discovers various opportunities about search engine optimization. The tool analyzes the website's page size, speed, requests, and main SEO metrics. Moreover, it checks the availability of your website on the web, and security check.
11. Ahrefs keyword research tool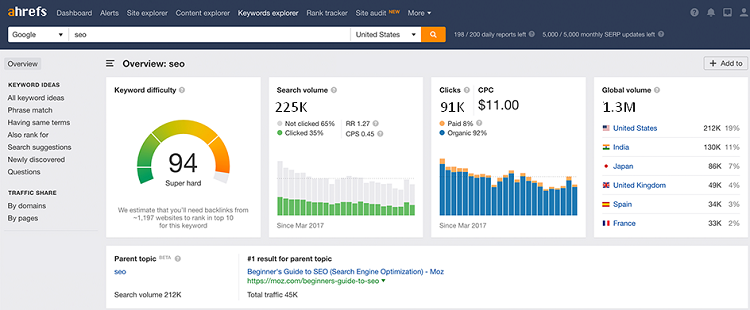 Keywords are an important part of SEO without keywords it can't work well. So here comes the Ahrefs that help you perform keyword research for your website. The tool basically scrutinizes your website properly and generates links, keywords, and ranking profiles. You can also take good content-based decisions. The tool site explorer will provide you the performance of your website. Content explorer will guide you to find out web pages that are high performing and specific keywords and topics for your website.
12. Linkody for backlink tracking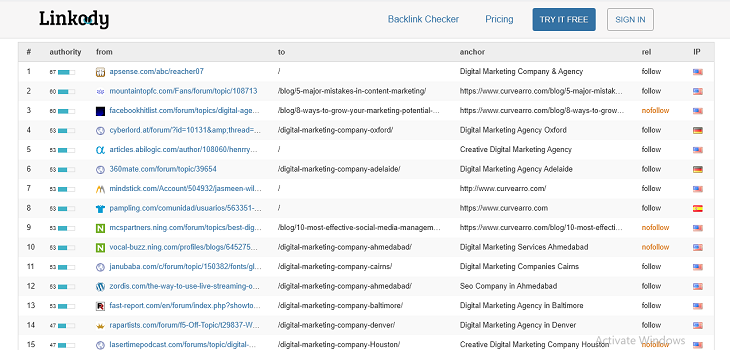 The backlink helps you understand the performance of your off-page SEO. This tool allows you to find, analyze, track, and disown backlinks that you can access from an easy interface. Apart from the backlink check, the tool also lets you know if there is any broken link in your site so that you can fix it easily. Moreover, the tool also a spy's on your competitor's backlinks. You also get useful insights for metrics related to backlink tracking. To get information about your competitor's links and metrics, you simply need to key in your competitor's URL.
The bottom line
These are the 12 best SEO audit free tools you can use to get a report for your SEO performance. Every webmaster should know the SEO performance and how it is working on your site. If you don't check it, then there is no worth of doing SEO either. You can use the above-mentioned tools to get a clear picture of your SEO report. The best thing about these tools is they are completely free so as a small business it is an advantage for you to use them.
So use the SEO audit tools and let us also know which tool you liked the most. Subscribe our website for more interesting and informative articles.
---