Top 10 reasons to use the .com domain.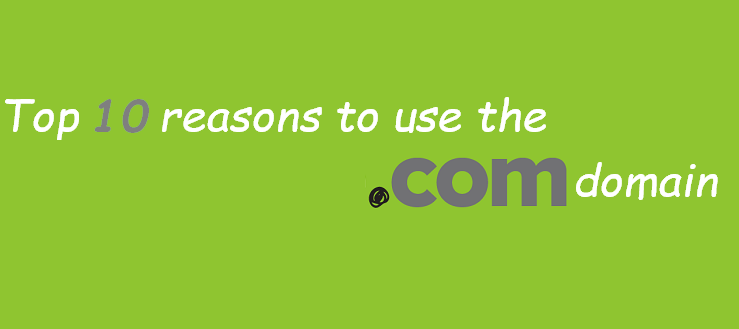 Whenever you think of creating a website one thing that might have stroked in your mind is a domain name. Right! A domain name is the most concerning matter for any website owner. There are many domain names available in the market and this becomes a problem for people. They don't exactly find out which domain name they should buy whether a cheap one or one which is famous in the web world i.e. .Com. Indeed it is a renowned domain name in the online market. And the majority of people buy this. .Com is considering being the Top Level Domain in the market.
It will be not wrong to say that .com is a king of domain extensions. In this article, you will learn the top 10 reasons to use .com domain for your website.
So, let's jump in.
10 reasons to use the .com domain extension
1. .com domain highlights the credibility of your brand
.Com is the only domain that shows the site is authentic and credible. As a site owner, if you see any brand with .com domain name, it automatically brings credibility to the site. The stigma which goes with the Dotcom domain is that it is more legitimate extensions than any other in the market. Furthermore, people also visit the site with a .com domain name.
2. Search engines sometimes prefer .com more than any other domain
Well, the .com domain name is always a plus point for any website operator. However, this is not always true that a search engine like Google gives more preference to .com than others. Some domain names rank differently than others. But having a .com domain extension is like icing on the cake.
3. 46% of website use a .com domain name
Around 50% of website owners use a .com domain names to establish their company's website well in the market. With the advent of the .com domain boom in the market, it started skyrocketing ahead of all other alternatives in the market. Today, the majority of companies pay attention to .com domain names than any other alternative in the market.
4. Having .com shows that you're well-established company
This is actually true .com does bring credibility to your site and also shows that your site is well-established and renowned in the market. No matter if you are a startup or not, buying the .com domain always means that you are a successful marketer in the industry. The majority of companies only use .com because they know it will become a more reliable source for their site.
5. The .com has no any specific requirements related to TLDs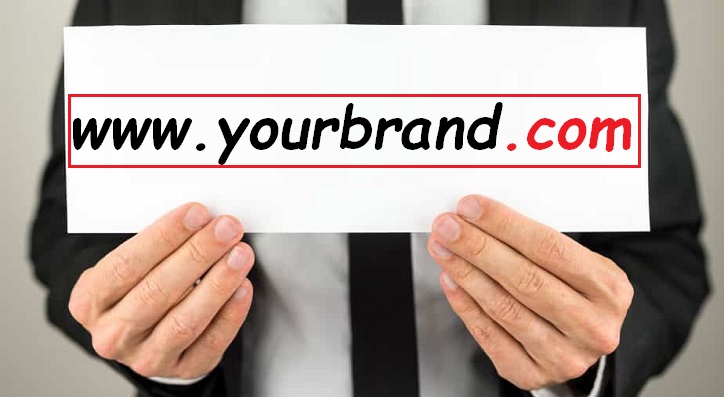 This is actually a good reason to buy .com because it doesn't have any specific rules tied to it. For example, if you want to register for a .us or .ca, it means you have to actually live in the US or Canada. And in you want to register for .nyc then you have to prove your residency to New York City. This is also a big reason why companies go for .com domain name as it has no restrictions or rules tied to it.
6. Impact of SEO on .com domain name
You know that Google does give importance to the .com domain. But what about SEO? Google ranks your website on the basis of the number of user interactions with your link displayed in search engine SERP results. The more interaction Google has with your site, the higher rank you will get on SERPs. It simply means Search Engine Optimization doesn't directly impact your site but indirectly make your site rank in the top 10 of search results.
7. Provides you world wide access
The aim of every marketer is to make their product known worldwide. And this can only be possible if you have a website with .com domain name. If you register your site for local country-code domain name like .uk.co. or .fr or .au then you will get from that particular country only. Therefore to make your brand recognized worldwide, you should go for .com domain name.
8. Most popular top level domain name worldwide
According to research, around 46.7% of worldwide websites use top-level domain .com and around 5.2% of websites use .org domain which is the second most used domain name. However, there is also a huge difference between these two top-level domains because .com is preferred more than the other.
9. It encourages reputable companies to link to your site
If you use .com domain name properly then big brands will want to link to your site. If your domain name includes keyword it will add glory for your site because it will be bolded in the search engine results. This is how; people will prefer your domain, it will associate your site with that keyword.
10. .Com guarantees your site to be found on web
For any business owner, an online presence is very crucial for running a successful business in the market. And having an exact match top-level domain is like winning the series of matches in one go. Moreover, search engines and your target audience will easily access your site on the web without having to surf the internet. The only condition is your site should have a good ranking on SERPs.
To sum up, a good, reputed, and well-known domain name always provides you benefits for owning to it. If you are thinking of creating a website then register yourself for .com domain name it will surely fulfill all your requirements and things you dreamed of.
For more informative articles subscribe our website, till then keep reading.
---