The file upload option is now available in Google Forms!
Google forms is one of the most important Google tool for those who need to create and analyze surveys online. Whether you are an online marketer, a teacher, a recruiter, or a real estate agent, all of you need Google forms to get important documents from your clients, customers, and students, right. However, the dark thing which users find about Google forms is that they don't have an uploading button feature which becomes difficult for them to get documents from others. Now this problem has solved. You know how? Recently, a new file upload option is added to Google Forms. Isn't it great news?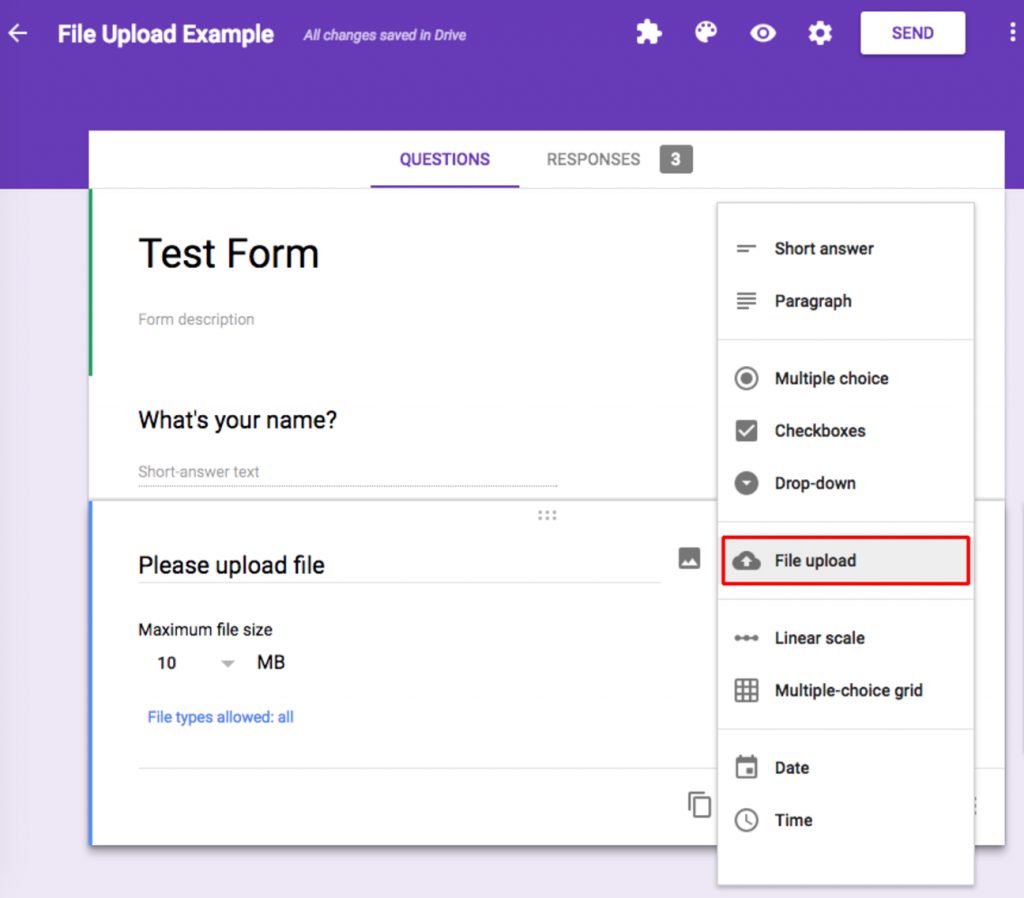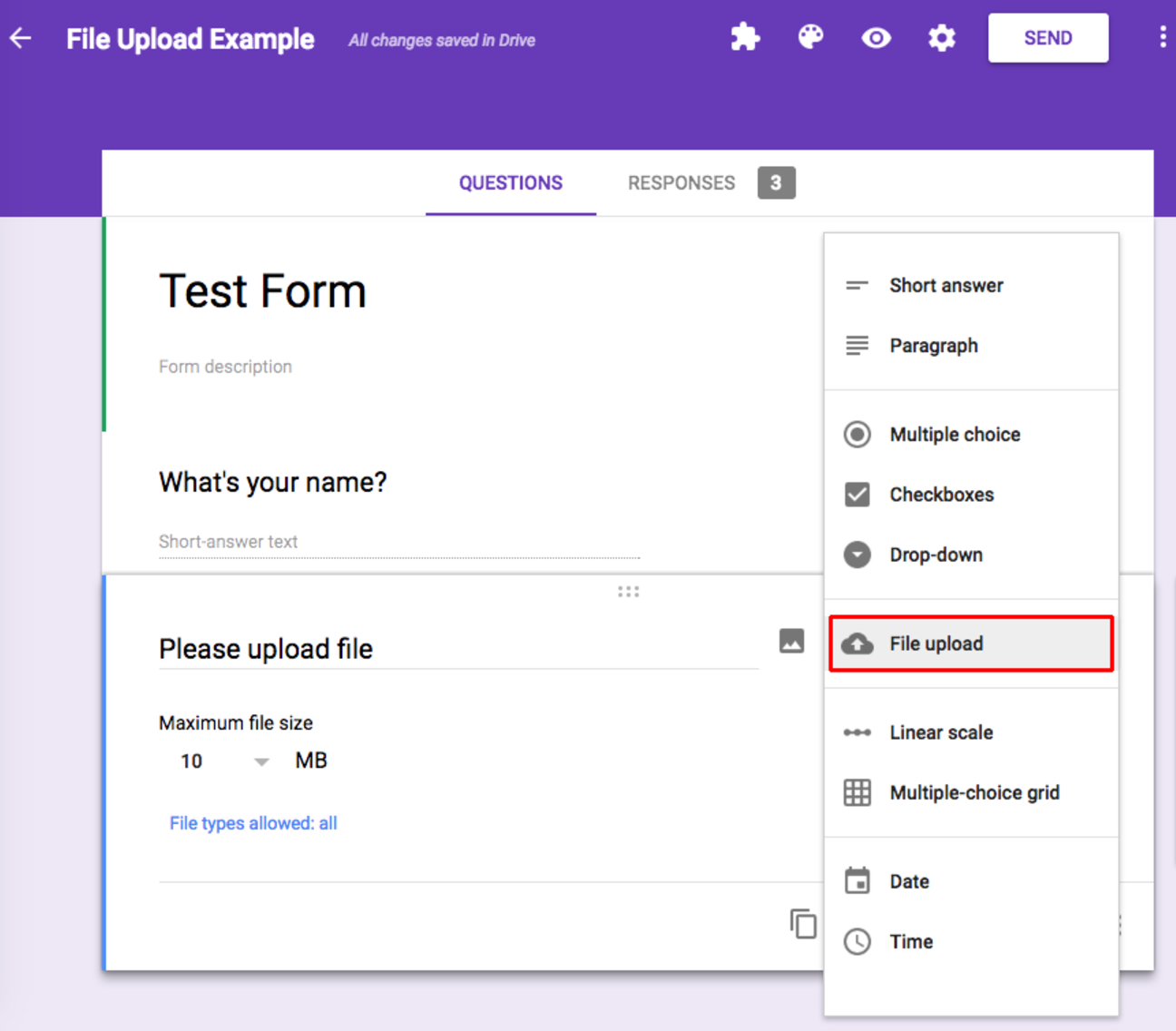 Don't you want to know about the recently added file upload option? If yes, just keep your eyeballs here and read the article till the end.
Google Forms made file upload option available for users
In the current month, Google made users happy with the news of making file upload option available in Google Forms. Earlier, the feature was missing and users faced complications to get documents from others. So to compensate for this feature users would use Google Apps Script and adding some HTML code to allow users to upload files on Google Forms. However, this is kinda herculean task for people who followed it.
Now the growing need of users enabled Google to add "file upload" button into your Google Forms.
Since the file upload option is added in Google Forms, you all will be curious to know how to add the file upload button to your Google Forms, right. In the next section, you will read on this only.
Follow the steps to add the file upload button to your Google Forms
#Step 1
In the first step, you need to open Google Forms and while creating it you will have to add the questions with several predefined options to select from. Now open the list of options and search for the one labeled 'File Upload.' Just click on it to proceed further.
#Step 2
After clicking on File Upload option, you will be redirected to a new window where you will find many parameters and options for file uploading. Firstly, you will see a field with checkmarks that allows you to define which file types are allowed for uploading. You will have eight options to choose from. These include –
Excel spreadsheets
PDF files
Audio and Video files
Image
Presentation
Documents
Drawing
So select the maximum number of files to upload at once.
#Step 3
Now you need to add the button to your form, then your respondents will have the ability to add a file from the Docs picker. Moreover, you will also have an option to add the file from the computer or from a user's Google Drive.
How will you let users upload files without sign-in?
In the above section, you have read how you can add a file upload question in Google Form for users to upload files. However, this method requires sign in from your respondents. Well, Formfacade is an option where users can upload files without having to sign in. Do you know the process of it? If no, continue reading the article.
Guys, Formfacade coverts the Google Drive file upload into an HTML file upload. With this, the users can upload a file using the upload file button and submit the form without having to sign in with a Google account. So in the Google Form, the file upload question will automatically convert into short answer questions, where the URL location of the file uploaded by the user will be displayed.
This was the process through which users can easily upload the file in Google Forms without sign in with a Google account. And this is the only basic difference between Google Form file upload and Formfacade's HTML file upload.
Some key points to remember
Users need to sign in to their Google account before uploading files.
File upload doesn't impose any limitations and anyone can upload files to your Google Drive.
Users not having an account can also use your Drive uploader forms.
Conclusion
A 'file upload' option added in Google Forms is very helpful for users who use Google Forms in their daily life. Moreover, this adds glory for digital marketers, HR representatives, and college professors who deal with plenty of documents, resumes, assignments, etc. So with this, users will be able to upload files directly from your Google Forms. You will then see the file stored in your Google Drive and clearly organized into separate folders.
To read more interesting articles on Google updates, subscribe to our website.
---