Step-by-Step Guide To Create A Pinterest Business Account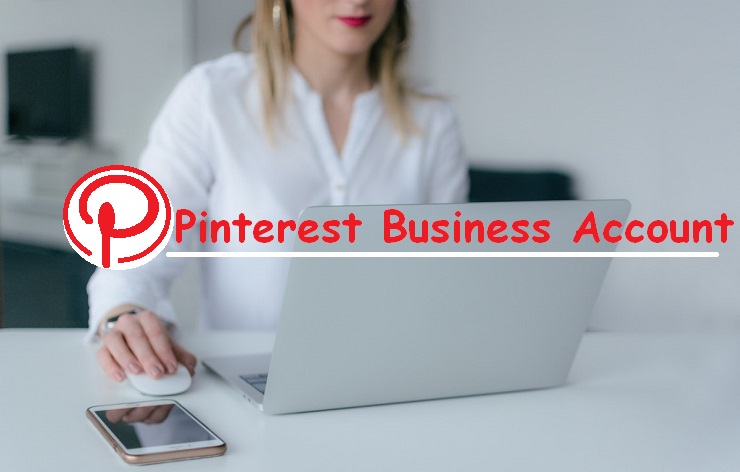 Social media platforms have become bread & butter for any digital marketer who showcases their products on a visually dedicated platform. Today, the world has two photo-sharing sites that we all are aware of. The first is Instagram, and second Pinterest. Well, Instagram is used worldwide by different types of people, unlike Pinterest. I tell you how. Pinterest launched back in 2010, since then it has grown one of the largest social media networks especially for marketers. The site has more than 250 million users worldwide. But most importantly, Pinterest is uniquely suited to the marketing of brands and products to fill a pool with potential customers.
Are you looking for creating your own business account on Pinterest? If yes, you have come to the right place. In this guide, you will learn steps to create business account on Pinterest.
Let's now make a start.
Introducing Pinterest Business Account
To promote one's business goods and services, it's important to create a business account on Pinterest. Some people use a personal account to promote brand on Pinterest. If you have a personal account on Pinterest, you can convert it into a business account. All you need to do is just sign in, click on the three dots at the top right-hand corner and select the 'Upgrade your account' option and follow the instructions to alter your profile to a business account. In case, you neither have a personal account nor a business account then follow the steps below.
Follow the steps to create Pinterest business account
#Step 1: Create a fresh account
So the first step in creating a Pinterest account is to go to the Pinterest business sign up page. Then click on the 'Join business icon.' Now enter all the required information such as name, email address, password, and primary website. After that, you need to choose the category to represent your business like a retailer, online marketer, local business, and non-profit organization. Don't forget to review the Pinterest terms of services and policies. After reading all the terms and conditions, click the 'create account' icon. After creating an account, you can direct to your home page.
#Step 2: Insert your Profile
The second step you need to follow is to fill out all the company's profile information. Always remember one thing that whatever you put into your profile will represent you and your brand. So fill wisely. To fill out the profile, simply find the profile icon on the top right of the page and click on settings. A pop up will appear where you will fill up all the company's details. Make sure your Pinterest profile consists of all the relevant information. These are:
A user profile picture. The photo you use should represent you or your company. Your photo must be of dimensions of 165×165 pixels.
Write a short description of your business and the company's objective. Always add relevant keywords in the description.
In the username, write your company's name.
Highlight the location of the company as where your office is located.
Finally, fill out the URL of your website so that users can easily visit.
After filling out all the details, just click on "Save settings."
#Step 3: Get a confirmation of your website
In the third step, you need to confirm your website through 'Confirm Website' icon. With this step, you are able to see what other users are pinning from your website and adds your company logo to any pins made from that site. It will also help you boost your pin's rankings in Pinterest search results. So how do you confirm your website? To confirm the website, just go back to the settings form and follow the given steps:
In the Pinterest setting, go to profile section. Now scroll to bottom and click "Confirm Website."
Now copy the highlighted text and paste it into the HTML of your website index page.
Finally, click on "Finish"
You can also double check to see whether your website is finally confirmed or not.
#Step 4: Now start creating boards
You will come to this step when your profile is filled and your website is confirmed. In the fourth step, you are all set to share and organize your content. Now you can create specific boards for your featured pins. You will see the 'Board tab' on your profile page. You can click on the red plus sign. With this, you can create a new board. Follow the below-given guidelines to create a unique and beautiful board:
Give a name to your board – You have 20 characters only to name your Pinterest board. Just keep specific keywords in mind in naming the board.
Explain your board – On the boards tab, click on the pencil icon to write a detailed description of the board. Be precise in your description as clarity is key don't forget this.
Now categorize your board – You have to select the desired category of your board and hit the save button.
In case, you want to go live hit the 'Secret' button. Unless and until you go live, people will not get to see your board.
#Step 5: Finally Pinning
This is the final step in creating a business account on Pinterest. This step will come once you are done with account registration and creating boards. So the simplest and fastest way to save content to Pinterest is to install 'Pinterest Browser Button' on your preferred internet browser. Undoubtedly, the button is compatible with Chrome, Microsoft Edge, and Firefox. Once the button is installed, you can pin anything you like with just a single click of your mouse. How do you actually pin content? In case, you don't know, just follow the given tips:
First of all click on the Pinterest icon on your browser's toolbar
Choose the image you want to Pin and then save.
Now include a relevant description for the chosen image with keywords.
Finally, select the board you want the image to appear on and then click Save.
Way forward
So guys, now that you have learned how to create a business account on Pinterest, you can effectively use it to advertise, promote products, and drive traffic to your site. Always try to maintain consistency as it is the only key you need to focus on here. Keep an active presence of your business on the Pinterest account and get the most out of it.
For more interesting articles subscribe our website, till then keep reading and keep sharing.
---