Soon Bing will expand its reporting on image and videos.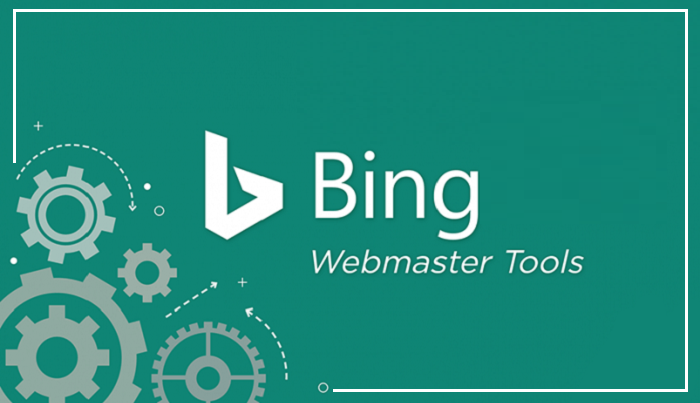 Are you a Bing user? If yes, then this article is going to be very informative. Ask me why? It is because a new talk has been in headlines about Bing Webmaster tool. Do you want to know what that is? Basically, Bing will expand its reporting on images and videos. Interesting no? I hope now you are curious to know about Bing and its update.
So before I talk about Bing update let me first give you a brief description about Bing.
Bing webmaster tool – an introduction!
Bing Webmaster Tools is a free service as a part of Microsoft's Bing search engine that allows webmasters to add their websites to the Bing index crawler, see their site's performance in Bing, and a lot more. Undoubtedly, Bing is a second-most search engine after Google that enhances the site's performance in search results.
You can say that Bing Webmaster Tool is to the Bing search engine as Google Search Console is to Google. So anyone running a website can benefit from using Bing Webmaster Tools, whether you are the site owner, site admin, a digital marketer, or website developer.
Now let's dive little deeper in the update of Bing.
Bing Webmaster Tools to expand images & video reporting
A couple of days ago, Bing announced that it is soon going to expand its reporting on images and videos. Bing has a search performance report but it currently does not let you filter the data by vertical; i.e. web image, video, news, etc.
Basically, Bing is just trying to provide a better user experience with more redefined data on how your images and videos are performing on Bing Search. What Bing actually said on Twitter? Here is the official statement – Bing said, "We plan to expand on images and videos reporting."
Let me tell you guys that Bing says this because a user on Twitter said that @BingWMC can recognize the faces on the images and connect these entities with their #Wikipedia page to give users more information. They put this info under the "Looks like" section. I wonder that #Bing #Webmaster Tools can record these kinds of search activities for publishers?
So in this response Bing said what you just read the statement of Bing above.
Do you know why Bing is better than Google with images and video search?
Guys, it is said that Bing is far better than Google when it comes to image and video searches. So knowing the answer is important for every webmaster so that you can switch your choice to Bing only if you liked it. So let's look at the scenarios below describing the Bing Webmaster Tool better than Google.
# Higher quality images
Higher quality images are always the first choice of users as well as search engines. This is the reason why Bing prefers higher quality images as part of their algorithm. In fact, Bing says that the algorithm "prefers high-quality images to low-quality images." In the case of Google, it is completely opposite.
# Entity understanding
When it comes to understanding a person, place, or thing and then Bing suggests showing images based on that understanding. However, Google doesn't do that. Bing says that we are able to understand the primary intent of the search and find relevant images. For Google, Bing says that Google has taken the different approaches where they show images of the Prince and Princess as a couple and in social settings, interpreting the entity in a different way.
# Filter out duplicate
Why search results for images on Bing is better, it is because it can filter and finds out duplicate images better than Google. So there is no duplicate or double images you will see on Bing like Google.
# Big data
For image data, Bing says that they use image click data from the web and social media platforms. They basically combine the user interaction data with visual and text features. On the other hand, Google only uses visual and text features no click data or social signals. You can say that Bing uses data more than Google.
# Multiple views in a single glance
Sometimes it is very annoying to dig deeper to take a glance at more images. And this is exactly what Google does. You have to dig to see the images. But Bing says it is better to show "multiple images at a glance rather than dig through web pages to find the right images."
So what helps images and videos rank on Bing search results?
The very first thing that Bing considers for ranking images and videos on search results is relevancy. Yes, relevancy is the most important factor. Marketers say, "Relevancy-trumps everything." However, the relevancy of the image depends upon many factors such as Alt tag, file name, Title tag, the content around the image, and caption. Moreover, video is also dependent on relevancy to appear on search results.
The bottom line
In this final section of the article, I just want to tell you that Bing is continuing to introduce or update its tool just to enhance user experience. If you read my article, you might have also read about Bing webmaster guidelines on how Bing finds, indexes, and rank your website. So this update is also great for users who use Bing as their search engine and submit a website on it. However, Bing has not yet expanded the reporting on images and video but soon it will do so.
So just patiently wait for the final announcement from Bing. Till then subscribe our website to keep yourself updated.
---