Some steps to rank your new site on Google!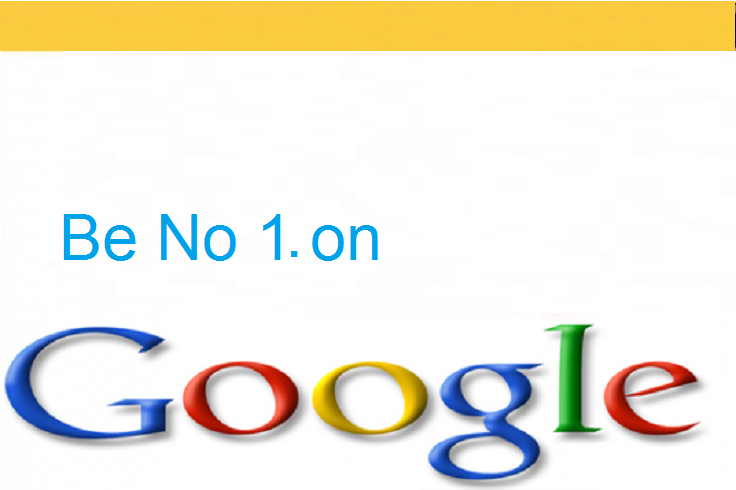 Have you just created your masterpiece of a website? Yes!  And now you would be thinking of increasing its rank on Google, Right? Every website operator is trying his best to bring website traffic to the top and the race is not that easy, as to increase the website traffic proper analysis, efforts and steps are required. And for any website, SEO is the biggest factor. It makes your website sophisticated for both users and search engine robots.
However, only by associating SEO on your website might not work for you. You need to have a proper approach and guidance for it. In today's high level of competition, it is essential to be as high as possible in search engine results, and that will come with proper followed steps. So today, I am going to share with you some steps to rank your new site on Google. Just stick to the article to know about it!
Let's start to discuss it!
Steps to increase the rank of new site on Google.
Following are the steps given below which will help you in increasing the rank of your new site on Google. You can do this by two ways, first one is On-page SEO and the another way is Off-page SEO. So let's introduce you with these ways.
– On-Page SEO
On-Page SEO is the operation of optimizing individual pages in order to get a higher ranking and earn more applicable organic traffic. In this section, you will find different tips on On-Page SEO.
Make use of target keywords for your title – Title is the most appropriate part of the content. The keyword-rich title holds greater weight with Google. You can use Google Adwords to get attractive keywords for your site.
Use outbound links – Outbound links are the major source of getting more attention to your website. People make mistake by not including outbound links to their site. Outbound links show that content is valid and informative on Google ranking. You need to make sure that links are relevant enough for your site.
Put your target keyword in URL – keywords are a crucial part of On-Page SEO. You need to pay a lot of attention to them while including them in your URLs. It shows that your content is more relevant to Google.
Post long content – Research has shown that long content helps you in improving your website rank on Google. Long content includes both keywords and natural emphasis on information. Make sure your content is free from errors and relevant to read.
Image Optimization – Make sure your picture contains file name which includes keywords. This will improve your site optimization for your article and also create a crystal picture for the search engines to the relevancy of your content. This is how your image will get a higher rank on Google.
– Off-Page SEO
Off-page SEO techniques go beyond the website. This page is associated with SEO link building. In this section, you will find different tips related to Off-Page SEO.
Guest posting on suitable blogs – Guest posting helps people finding your contents on Google. People look up to you as an expert. It helps you in increasing your website traffic and hence increase your site's rank on Google.
Building high-quality backlinks only – Link building is the most important and challenging SEO strategy. And without high-quality backlinks, you can't think of having a high rank on Google. A website having relevant links will conquer over the rest.
Broken link building – The main purpose here is to get broken link replaced with an active one highlighting your content. If a link is broken or dead, it will highlight in red, and error will be shown in text as 404 error.
Blog commenting – When you comment on blogs it will you in creating backlinks, which in return create traffic to your site. However, it is significant to post a valuable comment. You can comment regularly too. It will create a connection and will help you in ranking your site.
Be active on social media – Social media actually helps you in getting a higher rank of your site on Google. And by being active on Facebook, Google+, Twitter, etc., you can actually improve your site's popularity and ranking.
Conclusion!
By following the above steps you can actually get the higher rank of your new site on Google search engine result pages. However, there are various other steps need to be taken such as promoting your new content, following Google's guidelines, staying updated with Google algorithm, the website must be mobile-friendly, etc.
Website is a crucial part of any business for its recognition in the market, but what makes it more significant is its keywords and ranking.
So if you want to get your new website higher in the rank then you need to follow the steps mentioned above or you can hire an SEO agency. Get in touch with us for any kind of SEO services. We will be happy to serve you.
---