Some SEO risks you must have to take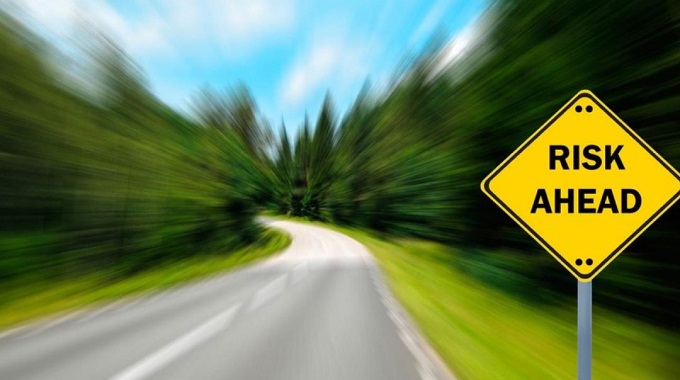 Search Engine Optimization or SEO is the best-considered strategy to gain ranking on search engines for the past 2 decades. And many marketing businesses have seen the importance of SEO. However, the SEO process has witnessed a lot of change in the past few years due to which a lot of information and misinformation is available out there about SEO which is increasing the difficulty for marketers to take any decision. Furthermore, if we look at the strategy of Search Engine Optimization then it might take many months to yield positive results for the company. Let me also tell you that without SEO, you can't see a good rank and presence of your site on Google. And it is only possible if you implement some of the tactics of SEO in your marketing strategy.
Wait guys! There is always a risk factor associated with SEO so if you want to adopt SEO then you have to bear its risks too. So below I'm going to share the risks that are associated with SEO and that you must have to take.
Let's jump in.
Some of the SEO risks you should take
Below are some of the worthy risks that you can take regarding your Search Engine Optimization activities:
-Redesigning your website
Building a website is not enough; you need to redesign it to enhance your online presence. Having a website means you can talk about the overall branding of your firm and if the presence of your site is not worth attracting then it's of no use. That's why redesigning a website doesn't mean implementing the a few changes here and there rather you should consider rebuilding every aspect of your website to make it more worth visiting to your audience.
-Acquiring and offering more high-quality backlinks
We all know that backlinks are the backbone of the Search Engine Optimization industry. Many marketers add backlinks just to build their authority in the industry. Having high-quality backlinks to a site means a search engine rating your website highly. On the other hand, if your site has more bad and spammy links then your site will be considered bad. Thereby, try to invest some amount of time to build high-quality backlinks to your site. Let Google know you're referencing credible websites.
-Enhance your site URL's structure
Try to keep your home URL structure short and precise. Your URL should only company name like www.yourcomapny.com. This URL is short, simple and easy to remember. This is another risk that you can take to optimize your URL and make it keyword friendly and simpler. It will ultimately benefit your website by giving it a higher search engine ranking. Moreover, you can start optimizing your URL with few pages, and measure the results.
-Buy new and available domains
You might not know but some webmasters, for whatever reason, don't renew their domains because they make them available for others to buy and use. If you buy used domains with a little history they will surely increase the number of quality backlinks and add link juice to your site. However, the risk is highly involved with this strategy but you have to take it to get desired results.
-Examine and implement large and small changes
To run your website effectively, you need to make minor changes to see which factors are performing and which are not. You can also run A/B testing to see which data you need. When you examine your site for changes you will be able to see the errors occurring in your site and how you can remove them. Thereby, you'll also be able to enhance your site ranking.
Final words!
SEO is a key part of any digital marketing businesses. Without implementing it, I don't think marketers can enhance their presence in the online platform. So if you want to get success in your online business then make sure you take some risks that are associated with Search Engine Optimization. The above-mentioned are some of the risks that you need to work on so that you can get the best results.
Folks, just take care of all these risks and keep yourself updated with Google algorithm so that you don't miss out on any update in the SEO process. Get in touch with us for more interesting articles.
---