Some reasons why E-mail marketing fails sometimes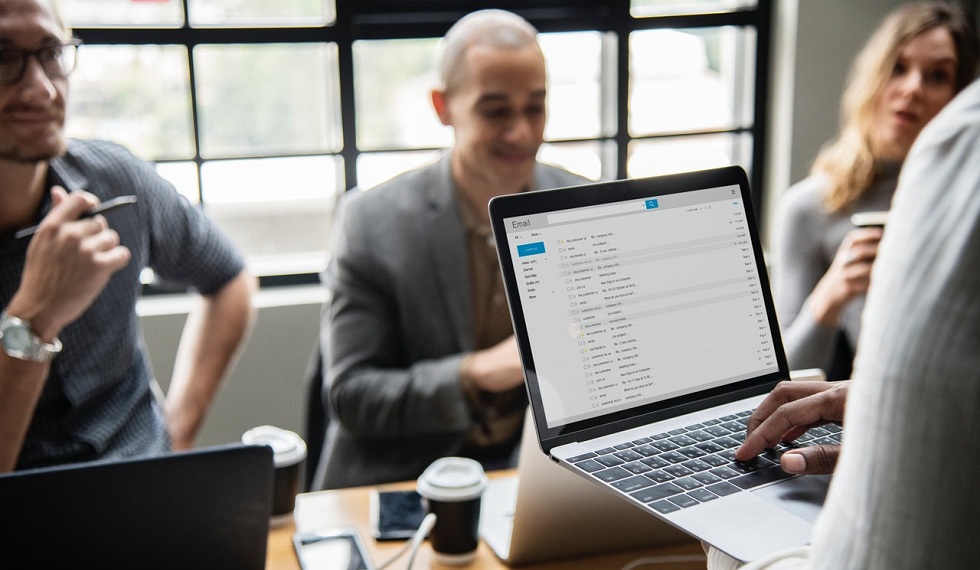 Nowadays Email marketing is on top of all marketing strategies. In our busy schedule sometimes we forget to check our social media accounts but never forget to check our emails. This is the process to direct hit the potential customers.
The E-marketing refers to the process of sending commercial messages to a particular group of people, using e-mail. You can send emails to your existing customers as well as new clients. Suppose you are going to arrange a seminar for your newly launched product then how will you inform or invite your customers. You can send bulk email to your clients to invite them. This is the easiest method of communication.
Email marketing is popular, simple and cheapest way of marketing but sometimes it fails. Let's go ahead and try to find the reason why email marketing fails sometimes.
1. Lack of understanding about the target audience
It is the major reason for the failure of E-mail marketing. If you don't have a deep understanding of your target audience then your e-mail marketing campaign will fail for sure.
That's why it is advised to marketers and advertisers to do deep research and homework regarding their target audience. For ensuring the success of their e-mail marketing campaign
Deep researching and understanding about target audience refers to extracting the information regarding, who are their potential consumers? What are their needs, preferences, demographics, etc.?
Knowing about the answers to all these questions is required for the success of an e-mail marketing campaign.
2. No personalization
It is also the major reason which is responsible for the failure of majority of E-mail marketing campaigns. Marketers use E-mail to send a targeted message to the consumers. Unfortunately, this strategy of sending targeted e-mails won't become too successful.
The reason is the majority of marketers and advertisers won't divide their target market into different segments, like their taste, preference, and their values.
It is advised to advertisers, they must have a deeper understanding of its audience. So that it can filter its target market into different based on consumer taste and preferences.
3. Outdated e-mail database
Remember that every database goes through the period of depreciation at some point in time. So as a marketer or advertiser if you don't update your database then, your e-mail marketing campaign success lead to very poor conversion ultimately less ROI(return of investment). It is also an important reason behind the failure of the majority of e-mail marketing campaigns.
It is essential for a marketer not to compromise, when it comes to acquiring a quality database.
In case you already have a database then make a habit of timely updating it.
So, you may not have to face suffer catastrophic consequences in your e-mail marketing campaign.
If you have an up to date and well-equipped database then your sales team doesn't have to suffer from the issue of availability updated data. You can also take the help of various data apprehending services to take full benefit of the accurate, reliable and error-free database.
4. Low-quality Subject line
It is also an important reason behind the unsuccessful e-mail marketing campaigns.
The e-mail sends by marketers to their targeted prospectus, there is no guarantee that you're sent emails get opened by the prospectus.
The reason consumers also receive a large percentage of marketing e-mails daily.
They get frustrated so the chances of the opening of your sent emails depend upon the subject line.
This is like a newspaper reader sees the headline and takes the decision to further read the story or not.
Unlike e-mail, on newspapers the information is fully exposed that's why most of the readers get encouraged to read the full story.
Whereas in an e-mail to read the main content consumers' needs to open the e-mail here, the main content or information is not fully-exposed.
So the role of the subject line becomes crucial here, if you are able to write catchy, attention gathering headline then the opening rate your sent e-mails will increase. If you are not producing eye-catchy headlines then, your e-mail marketing campaign will not produce fruitful results.
It is essential to master the art of writing eye-catch any meaningful subject line. Make sure that the subject lines of your e-mails intriguing, clear and attractive enough to instantly attract the reader's attention. The overuse of punctuation marks, connectors and misleading phrases should be avoided.
5. Poor e-mail design
It is also the main reason behind the unsuccessful e-mail marketing campaigns. If you are writing quality content and subject line even the unable to get desired results. Then, there must be something wrong with your overall design of an e-mail.
E-mail design here refers to e-mail template, color, text font, etc. make sure you have the right combination of these design features.
Otherwise, your e-mail marketing campaigns will not bear fruitful results despite the quality content. So make sure to choose appropriate e-mail template, color, font size and style of font.
You can take the help of various e-mail marketing software which will ease your work. Name of those email marketing softwares are Mailchimp, Constant Contact, Sendinblue Email, Zoho Campaign, HubSpot Marketing and many more. You can take the help of these email marketing solutions according to your requirement. Some software is free whereas for some you have to pay money after using free trial.
In my previous article I already explained about all Email Marketing Softwares. From there you can take idea about it.
Conclusion
By understanding all the above mentioned we can say that the E-mail marketing campaign is a good advertising model.
In this case you have to keep clear understanding regarding your target audience. If you don't know about your target audience then e-mail marketing campaign is not less than a curse to any marketer and advertiser. Before proceeding you need to understand what your audience want, what they like?
All the very best for your marketing campaigns. Get in touch with us for more informative articles. Till then keep reading.
---