Some Effective Tips to Boost Your E-commerce Conversion Rates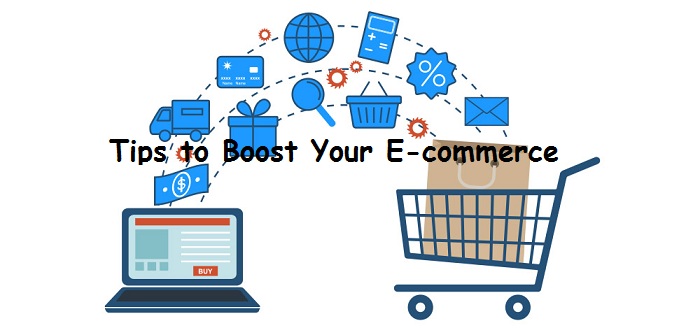 Having a website or eCommerce store with a good number of conversion rates is like a blessing for you, right! Only marketers can understand this because they put in so much effort building a website. I know a lot goes into building and launching an eCommerce website as you decide what you're going to sell, who will be your target audience, etc. to get maximum conversion rates to your site.
But, why I'm focusing more on eCommerce site? Folks, in this growing digital world, more and more people are utilizing internet facilities to get their work done especially online shopping. That's why the eCommerce industry has experienced amazing growth over the past few years and is predicted to hit a global revenue count of $4.88 trillion by 2021!
Therefore, for any online marketer, it is very important to enhance their site performance to get high conversion rates. So before I get into improving your site conversion rate, let me first clear you with the concept of what conversion rate exactly is.
So let's get started now.
What are the conversion rates?
In very simple words, conversion rates are the percentage of your online visitors to your website or landing pages that eventually convert into your potential customers. These online visitors also make the desired action (purchase) on your site and this is what leads to an increase in conversion rates. However, conversion can be of many types, few of them are given below-
Starting an online chat
Signing up for a subscription
Downloading content
Leaving comments
Sharing comment
Participate in a poll or in a survey
Adding an item to a wishlist
Using a sale code
Once you effectively start your website, you'll find many visitors who can convert into your potential customers through above-mentioned points.
It's time to boost your eCommerce conversion rates with the following tips.
Guys, let's have a look at ways you can boost your online conversions to get the most out of your online marketing and website.
– Build customers trust
My purpose in adding this point to the top of the list is that without having trust on your site, people will neither think about your product nor visit your site again. You have to add trust elements to your site such as verifying the accuracy of the information on your site, show them there's a real organization behind your site, show honest and trustworthy people working behind your site, make it easy to contact you, make site mobile friendly and easy to use, update your site content often, etc.
– Try to offer free shipping
Suppose, a visitor found your product attractive and he's thinking of buying it, now he is heading towards making an action (filling details to purchase) but when he heads towards payment option he finds that shipping charges are very high now he restrain himself to purchase your product. This is how you lose conversion rates so try to offer free shipping so that you can get most of your online marketing.
– Chat online with your customers
Solving your customer's queries and doubt will ultimately fetch you more conversion rates. You can use an artificial intelligence (AI) tool to help answer questions immediately. Customers like their queries to be solved as soon as possible and if you fail to do so you will likely lose your customers.
– Integrate right and informative content
Everyone likes contents that are authentic, relevant and informative. If you aren't able to provide the right information about your products to your customers soon your site will be doomed to hell. You frequently need to attract your visitors with your content so that they can convert themselves into potential customers.
– Add customers reviews of your products
61% of people make an online purchase after reading customer reviews about your products. According to the study, reviews lead to an average 18% increase in online sales. Make sure you give customers the chance to leave you review and showcase your best ones alongside your products.
– Enhance the site load time
Visitors don't like it if the site doesn't load properly on time or if it takes more than the required time to load. If visitors find it difficult to load, soon they will leave your site and won't visit again it will only give them a negative impression of your site. To optimize your site and make is friendly.
Closing words!
In the growing digital world, the eCommerce website plays an important role in the marketing field. If you operate any site then you must keep every point in your kind which I have shared above with you. It is very important to convert your site visitors into potential customers because then only you can improve your conversion rates and enhance your online reputation in the market.
Failing to do so will only have a negative impact on your site, so follow the above tips and see the killing results. For more interesting articles get in touch with us till then keep reading.
---