Social media changes to make in the Covid-19 era
Social media has always been a great online marketing tool. No matter how far you're from a product, if you're on social media, you'll easily buy it online. Social media plays an important role in digital marketing. For instance, during the coronavirus pandemic when the lockdown was imposed worldwide, it was social media that was connecting everyone digitally, from marketer to customer, relatives to relatives, and teacher to student. Now it's been one year since the imposition of lockdown and a lot of things have changed. No wonder, social media did a great job of keeping a connection between a marketer and a customer. Still, some social media changes have occurred since then.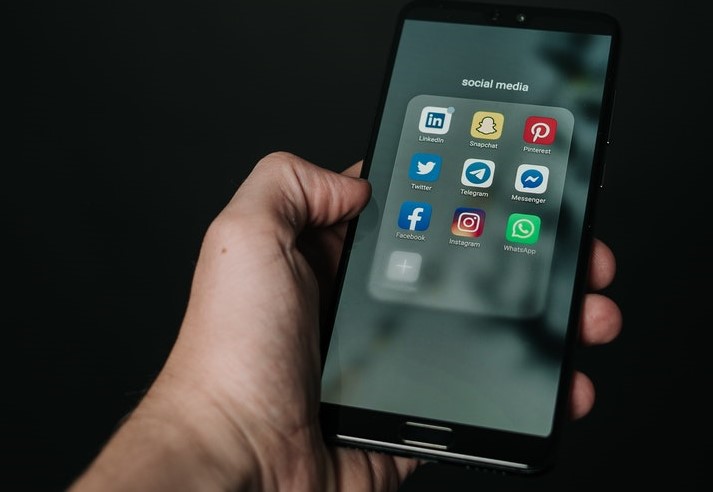 But you can't continue with the old tactics of social media even after the covid-19 lockdown. What people wanted was different and what people want is different. So, you can't follow the old tactics of social media that you used one year before. What do I need to do then? If this is your question then you have to make some social media changes in the Covid-19 world.
So, without bushing around the bush, let's make a start.
Important social media changes to make in coronavirus world
Below I'm going to enlist top social media changes that you need to make in the coronavirus world. Let's have a look at them and read what these changes are:
Alter your account bio
Your social media bio is the first thing that people will get to look at. It's almost like a door to enter the house. If your bio is eye-catching, attractive, relevant, and informative then people will easily get attracted to it. Make sure you write a descriptive bio for your profile. Whether you're social Facebook, Instagram, Twitter, or Snapchat, if you have a compelling bio, you'll have a huge customer base. Moreover, don't just stick to one thing rather keep updating your profile or bio, it shows that you're updated with current marketing trends and take care of customers' choices and preferences.
Keep a purpose in mind and then post
What actually happens on social media is that marketers post for the sake of posting just to fill their page with posts. And marketers post 'due posts' just because they forgot to post on time. Without having any purpose in mind, what you'll write in a post before posting. It's important to post with a purpose so that people find it informative and relevant. Before you post ask yourself, 'how it gonna entertain, inform, educate, or benefit the audience?' Once you get the answer, just click publish.
Boost your influencer marketing campaign
Influencer marketing is the process of using social media marketing to endorse products and mentions from influencers who have a huge customer base on social media platforms. In fact, this marketing works due to the high amount of trust social media influencers have built among their audience. Therefore, influencer marketing is very effective than ever before. In turmoil times, we heavily rely on social media influencers who keep entertaining their audience. That's the reason why 75% of clicks on Instagram posts include #ad in the first two weeks of March. If you have an influencer marketing program then activate it right now. You'll gain a lot out of it.
Try to post about people, not companies or logos
This is actually true, marketers only post about their companies and logos, which doesn't help them attract a large customer base. However, before coronavirus, marketers used to do this only but now nothing is like that. The reality is that we trust more people than care about companies or organizations. If you have not been using human touch to your social media then make sure you include one. This is something that will help you gain a huge customer base in the end.
Don't just sale rather help
There are many marketers who use social media platforms just for the sake of selling and earning money. If this is your purpose, then you may not be able to gain what you want. Just drop this purpose here, and focus on solving your customers' problem. The more you will solve your users' queries and their questions, the higher the customer base you'll generate. So, give your best and let customers know that you care about them. In fact, you can take the help of a social media marketing agency that will provide you best services.
Social media changes – The conclusion
No doubt, social media is a great marketing tool that plays a great job. With social media, you can win the marketing battle but half. But it is always better to achieve something than nothing. Isn't it? So, make sure you follow the above-mentioned tips to empower your social media in the coronavirus era. I hope you liked this article and understood everything.
Wanna read more such articles? If yes, just subscribe to our blog.
---