Top smart SEO tips every startup must follow
If you're a startup and venturing into the digital marketing field, you first need to learn about SEO. Yes, guys, Search Engine Optimization is an integral part of online business. Why? Because the presence of a business, website traffic, and high ranking on Google is only achieved via SEO. You can say that in digital marketing success comes with SEO. Well, there are many more factors that help build brand presence like social media, PPC, email marketing, mobile marketing, etc. Though I'm not here to talk about all these, the article focuses on SEO tips for startups. So, if you're someone newly venturing in digital marketing then here are some important, fresh, and smart SEO tips that you must follow as a startup.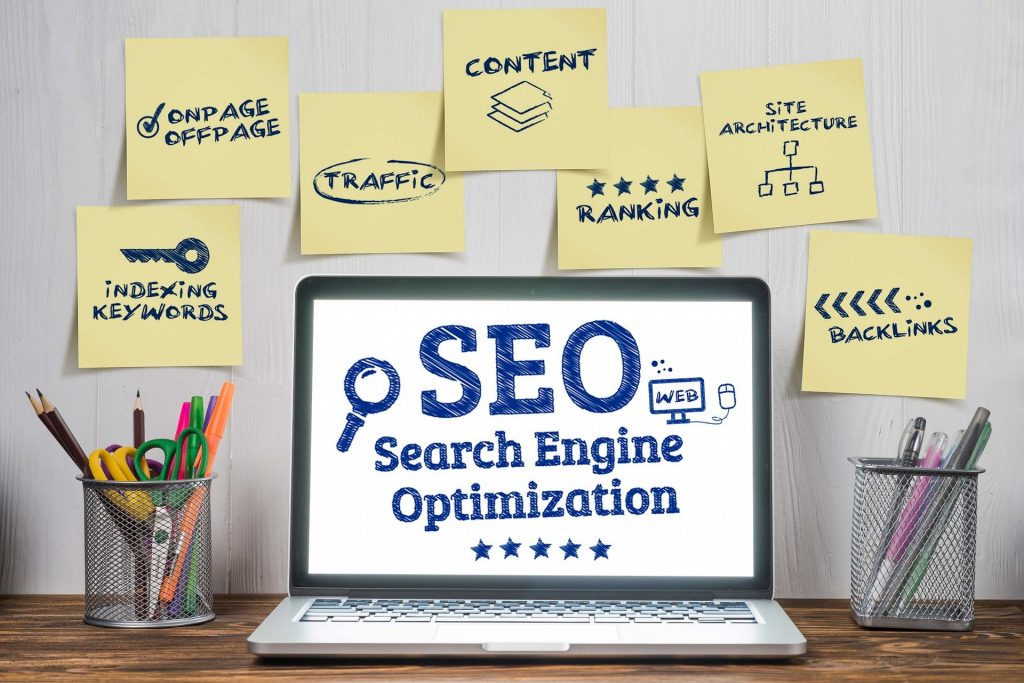 Curious to know what these tips are? If yes, just continue reading the article below.
Here are smart SEO tips every startup must follow
✎ First ask customers their wants and then create content accordingly
Do you think your SEO strategy will work if you keep producing content the way you want and not the way your audience wants from you? No friends, this strategy will not work. You have to understand the needs and demands of your audience then only you can create content that can bring you high conversion rates. Let me tell you that Google rewards marketers who upload content daily delivering relevant information to customers online. Never forget guys that blogging or content marketing is one of the important aspects of SEO strategy.
✎ Long-tail keywords fetch you traffic
How do you get traffic to your website? A startup may not know the answer to this question. But getting traffic to the site is only possible when you have keywords to your content. When a user searches any keyword online and that matches with your content then your content will appear on the first page of Google. If you use the wrong keyword in your strategy it will be waste of time, effort, and money. To find the right keywords, you can use the Keyword Explorer tool by Moz. From the tool, you get ideas about keywords related to your niche. This is an important tip that you must follow in SEO.
✎ Become social
Do you want to boost your SEO or give it wings? If yes, you have to become social. You have to become proactive and build your presence in social media channels as well. What you have to do here is create an account on famous media channels like Facebook, Twitter, Instagram, Pinterest, and YouTube. Guys, there is no charge in opening an account on these platforms, so why not create and take advantage. As a startup, you must know that social media helps boost your SEO performance and fetch you good results altogether.
✎ Leverage PPC with SEO
There is no doubt that SEO is the best way to increase website visibility, provides you a high ranking of the site on Google, and traffic to the site. But let me tell you that SEO usually takes a few months to deliver results profitable and strong results. So, what you need to do here is leverage Pay-per-click or paid advertisement marketing to your SEO. You must know that PPC is a powerful way to drive traffic to your website. In fact, this paid advertisement is economical as you only have to pay for every click visitor clicks on your ad. No wonder, this strategy will fetch you good ROI.
✎ Hire a good SEO agency
Since you're a startup, you will not have enough knowledge about SEO. That's where you need a professional's help or an SEO agency. Well, this tip you must follow only when you have a good budget to invest in. So, try to consider hiring a good SEO agency like Curvearro. There is no doubt that a good SEO agency will deliver you good results and help you yield a high ROI. You can approach us as we have industry SEO experts who will help you with your SEO needs.
The bottom line
SEO is an integral part of your online business without which you can't achieve your online marketing goals. And if you're a startup, these smart SEO tips are very important for you to follow. Additionally, you can also take the help of an SEO agency and Curvearro is here for you to fulfill your marketing needs. We offer affordable SEO services to our clients regardless of the type and size of their business. Also, if you have any queries, then you can contact us.
For reading more interesting articles, just subscribe to our website.
---