SEO Tips For Success of Instagram Branding!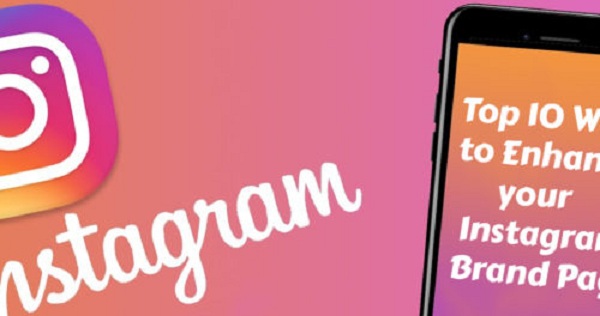 Social media has changed the lives of millions of businesses. And Instagram is arguably the fastest growing social media site at the moment. It is a social marketing platform that has continued to grow in popularity. Basically, it's a photo-based social networking site, where brands flaunt off their products and learn the techniques to use SEO (search engine optimization) to enhance their brand messaging.
In addition, with its growing popularity and a large population of its users, many brands and businesses now have taken to using SEO tactics on Instagram. So, if you too want to build your business via Instagram, you must follow some SEO tips for your brand.
Below I am going to share some SEO tips for your business brand on Instagram.
Some SEO Tips for Instagram Branding.
– Modify your brand's message
You can say this is the first step in creating an efficient SEO on Instagram to place your efforts with your brand's messaging. You can make a few short phrases and keywords as well as relevant hashtags that will be used on a regular basis. If you maintain your relevant keywords within the description of your Instagram photo will ensure your account index in an efficient category on the internet.
– Optimize your photos
As we all know that Instagram is a visual platform, and your SEO success depends on the type or quality of your photos. Make sure your content is clearly distinguishable: is it a face, a book, a landscape view, etc.? You can also use 'image recognition' on Instagram to classify photos as per the content. It will help you grow your brand presence on Instagram.
– Be consistent in increasing customer engagement
You can boost your customer engagement via contests, freebies, and video contents. You need to consistently increase your customer's engagement to optimize your SEO for Instagram. Consistent customer's engagement will send out positive SEO signal to Google. And it can lead to the creation of a lot of buzz around your brand that impacts your SEO and brings organic traffic.
– Research keywords and hashtags
Hashtags are the best way to use keywords on Instagram. You can research the hashtags that are related to your brand or content. With hashtags, you increase the popularity of your posts and page and this increases your Instagram SEO reach. So, when you use trending and focused hashtags consistently, you basically optimize your Instagram for SEO.
– Use Instagram sponsored Ads
Instagram sponsored Ads aid you in promoting your posts or your pages. Business owner, digital marketers and social media influencer are happy about this feature. With this sponsored posts feature, you can select your links as a call to action which is exceptionally good for SEO.
– Develop focused contents
If you want to improve your Instagram for SEO then you need to develop creative and standard content relevant for your brand, you can use particular keywords that help you stand for. You can also combine text with graphics and this is how you create your brand image with those keywords.
Conclusion!
With above each mentioned points, you should be able to effectively use your Instagram account for marketing business. Using SEO tips and optimizing your business profile will provide you a good start into the world of Instagram marketing. You will quickly realize that your followers, reach, and engagement enhances because you took the time to optimize your Instagram account for social marketing.
It will give a positive impact on your page ranking. For more info get in touch with us till then keep using these tips.
---