SEO: The game changing transformation then and now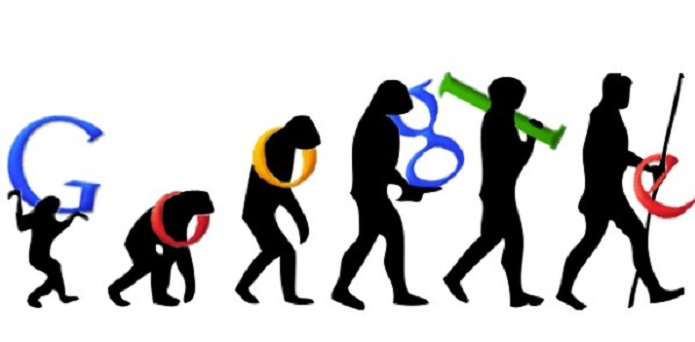 We all know that the human evolution is an epoch in the history which is a kind of transformation took place in people's life and still in progress. Does this transformation is only limited to people? Only people get change over a certain period of time? Don't you think in this digital world, SEO which is the most important part of digital marketing also gets change over time? No need to get puzzled guys, SEO does have evolution process and it has gone through a lot of changes since the time it introduced in the internet world. SEO is a backbone of digital marketers so I want all the marketers to read this blog thoroughly because this article will expound about the "evolution of SEO."  
Are you all gear up to know the evolution of SEO? Then, let's walk through the whole story below.
The Beginning of SEO from 1991 – 2000 (The Keyword Era)
Back in 1991, Tim-Berners-Lee launched the world's first website (still present today). Web directories also came in the form to collect data and help people to discover sites. Thereby, more sites got emerged and some popular sites were Yahoo, AltaVista, and Google which launched in 1994, 1995, and 1997 respectively. As the time passed, these search engines gained popularity and started giving outcomes on search queries.
Based on these parameters, SEO (Search Engine Optimization) came into force. This curated the sites to rank higher on the net. Let me also tell you that this time "keyword stuffing" and excessive tagging would rank the site higher on net and gradually this technique became spammy and new era introduced on the web. Let's learn about new era below.
Development of SEO: 2001-2010 (Backlink Era and user focused content)
You can call it the second phase of the SEO. In this era, keyword stuffing and excessive tagging were brought down but not completely finished. And then new term gets introduced here that is "Backlinks." Marketers now started generating backlinks to get high traffic and rank to of their site. But SEO practitioners started building spammy links just to get more traffic on their site. They only wanted link which became a serious issue further.
Furthermore, this era also embarks on user focused content approach. This is also known as middle era where marketers began optimizing new content for search to enhance exposure. They also tried to focus on user intent to produce content.
The Enlightenment: 2011-2020 (Content Era) – Present
This era starts with the slogan "Quality Content is King" though before this ear SEOs and marketers already started producing content which were less in quality, now much focus or priority is given to quality of content. Earlier, Google had penalized sites for spammy links and now Google ranks those sites only which have quality content. Here the main purpose of search engine is to provide users relevant and engaging results. People also started posting on blogging sites, and sites with quality contents will automatically list in SERPs.
In addition, to successfully optimizing a website site, marketers produced authentic, relevant, valuable, and quality contents for users. Some new updates also came to eradicate spam issues from the websites like Penguin, Hummingbird, and Panda.
The Future growth of SEO
SEO will continue grow in the future as well. You have already seen how evolution in SEO took place and in the future, I think more focus would be on speed, relevancy, user-friendly sites and website compatibility just to help users to find what they want. Let me share some moot points to help you know more about future of SEO-
More focus will be on content relevancy and quality
Speed is one of the major elements in accessing the sites. It's important to enhance the website speed for better results.
For SEO, mobile marketing plays an important role so it's an essential factor to focus on. The present era as well as future will use mobile platform than web to access the site.
To sum up
I just hope this article was enough informative to provide you the essential details regarding the transformation of SEO from the beginning to present age. Let me tell you that SEO is a dynamic process which keeps on changing and will continue to do so that's why if you're into SEO world then make sure you keep updating yourself with SEO trends and implement them in your digital marketing strategy.
Kindly comment below to let us know how you find this article. For more informative articles get in touch with us.
---