Role of Yoast Seo in your blog.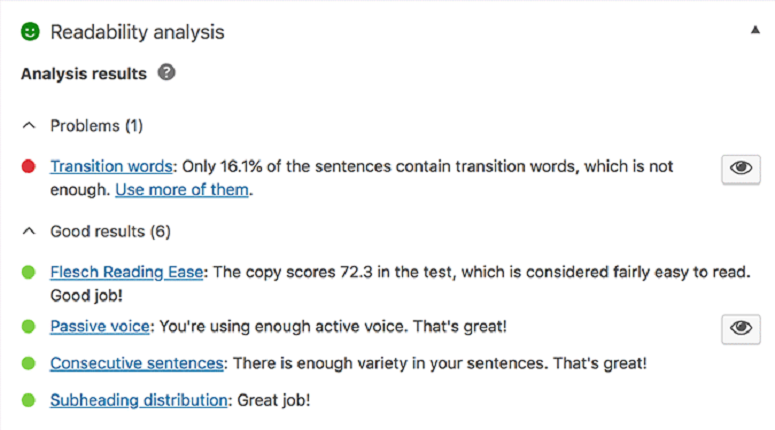 Many online marketers and website operator use various tools to enhance the performance of their website. And the best tool in the world of SEO is "Yoast SEO". Yes, Yoast SEO is a great tool to maximize and improve the performance of your site. Nevertheless, there are many people who are ignorant about this tool and that's why they are behind in the online marketing competition. If you're one of them then this is a great article for you to understand Yoast SEO. To use this tool, you must first understand what the role of Yoast SEO in the SEO world is.
In this article, I will highlight some important role of Yoast SEO in your blog or WordPress. So keep reading!
Create XML Sitemaps
Proper organization of sitemaps or XML is a must for SEO. When you install WordPress, Yoast SEO auto-generates one and consistently update it when you create new content. You can change your XML setting easily by going under SEO>XML sitemaps in your WordPress admin dashboard.
Spontaneously submits XML Sitemaps to Google/other search engines
Yoast SEO automatically sends the updates sitemaps to Google and Bing. It allows the search engine to quickly add new contents, and keep other contents up-to-date. Under XML sitemaps you can also choose other options such as ping Yahoo, and Ask.com every time you post a new copy of the content.
Lets you Create Custom Meta Header/Description
With the help of the Yoast plugin, you can simply write two headlines, one for people and one for search engines. Some headlines make a terrible subject for SEO. Here you can add custom Meta description for your contents as well. It will help you target the right keywords. You can also craft description that will let people choose your page when browsing the search results.
Examine Focus Keywords
You can easily check the density of your focus keywords. It will help you quickly fix your page/post/URLs/slugs and other things that impact your on-page SEO. It will keep you on a track post after post. You can simply enter the focus keyword in the normal SEO box under the post/page editor and check the pops under it.
Lets You Add Page Redirects Easily
If you want to receive more traffic to your new page or content on your website then simply add and redirect to a new version. It will help SEO and provide more visitors to your site indirectly. Yoast SEO will also help your visitors provide more up to date/better/clearer information. It will lead to more sharing and general engagement.
Helps you edit bulk title and descriptions
It provides you bulk title editor and a bulk description editor. Also enables you to mass-edit titles and descriptions of your previous posts and pages easily. It will also help you fix up high priority pages which are a great idea.
Allows you change permalinks
Yoast SEO gives you permalinks option in which you can access to different functions that can be very helpful for your website. This allows you to manage URL links, posts, and pages. This function will help you make up your wrong links to your pages form other sites or form your own pages. It can automatically clean and correct your wrong URL.
Conclusion
The most popular SEO plugin for blogs or WordPress is Yoast SEO. It will help you improve your blog and WordPress SEO, both by creating better content and by optimizing your site. This would be the best plugin to start your blog with. The above mentioned major points highlight the major role of Yoast SEO. So, if you want to increase the overall performance of your site or blog, you must consider using Yoast SEO.
I hope, this article helped you to understand the function of Yoast SEO. If you want to know anything else then comment below. Till then keep reading and get in touch with us.
---