Role of Public Relation in digital marketing.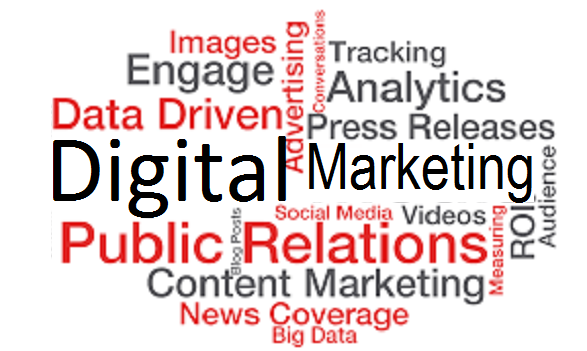 Working in the digital marketing field or industry is all about managing effective relationships with customers. Digital marketing is one such industry where you have to put in so much effort to grasp the attention of your customers. However, companies sometimes aren't able to maintain effective relation or communication with their customers and end up losing them. So, what should they do to make an effective relationships with their customers?
If you aren't aware of public relation then let me tell you guys, it is one of the most effective strategies that you can use in digital marketing to get the killing results. This guide will help you understand the concept of public relation and its role in digital marketing. Just stick to this blog so that you can learn most about public relation.
What is public relations?
For any organization, public relations (PR) means sending the right messages to the right places and people, to build brand reputation. Here, public relations is more about defining and strengthening a company's brand image through outreach to consumers, other businesses, and influencers. Furthermore, PR is used to effectively communicate key diverse public.
In digital marketing, public relations is the most effective method to communicate and relate to the market. It is one of the most cost-effective methods of all promotional activities.
Major Role of Public Relation in Digital Marketing
The right and well-implemented public relations (PR) strategy may play a crucial role in digital marketing. A planned approach of public relations is as significant as advertising and sales promotions. So, let's read major points highlighting the role of public relation in digital marketing below-
– Public Relation helps in building brand trust
You can say it plays an important role of public relations. Unless and until you build your brand trust, people will not find your brand as authentic on which they can trust and buy from your company. PR always makes sure that customers see good things about your company's products and services.
– Increase in sales
Effective implementation of public relations strategy in digital marketing helps marketers to boost their sales in a short period of time. Also, digital marketing public relations campaign aid companies to enhance their sales and quality content on your website. This will channel those leads through conversion sales funnel and convert them into paying customers.
– Gives a boost in your website traffic
Getting website traffic depends on the sales you're making online. Public relations management strategy provides you with ways to get quality traffic on your site. Another way to get more traffic on the website is by sharing your content on social media so that more people can visit your site. It's like wildfire, but you need to light it with your contents.
– Upgrade your SEO and Ranking
In digital marketing, SEO is very important to maintain as it is the only thing through which you can get a good rank on Google. However, to make SEO more effective, you need a public relations strategy so that you can get the desired results and achieve the company's goals. So the higher you rank on Google, the more traffic will come to your site.
– Enhance your online presence in the market
Effective public relations strategy and PR agencies provide companies (you) the support and guide them to market themselves online. PR agencies help their customers or clients to achieve most out of their digital marketing. Through social media, press releases, and connections with promotional sites that publish content, public relations agencies provide effective strategies to deal with the customers.
Wrap it up!
In this closing note, I just want to tell you guys that public relations is a vital component of digital marketing that truly wants to dominate the market and provide a better experience to both marketers as well as customers. As a marketer, you must include a public relations management strategy to get the best result from your marketing and also you can amalgamate it with an SEO campaign.
Digital marketing PR and SEO campaigns go hand-in-hand which will help you secure better organic rankings and improve traffic. Overall, public relation helps companies to maintain their image and build an effective relationships with their potential customers. For more updates get in touch with us.
---