Pros and cons of Yoast SEO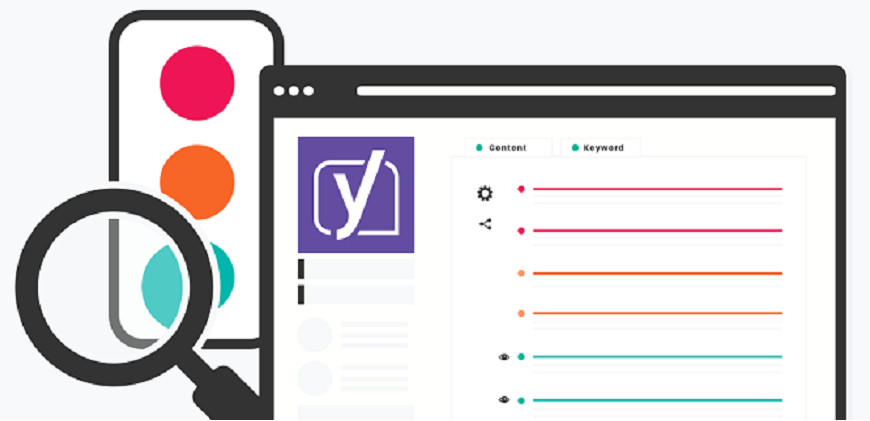 One of the most popular WordPress SEO plugins available today is Yoast SEO. Why am I talking about this? Well, let me tell you something. For every online marketer, it's important to operate his website to improve its rank and presence on search engine result page on Google. You can say Yoast SEO is the best tool to optimize your website contents.
Let's go into deep to know more about Yoast SEO.
Yoast SEO is a free tool or plugin created by word press for easy use of SEO. You can optimize your On-page SEO and can enter keywords or key phrase you would like your post or page to rank in Google search result page. Yoast plugin has the ability to improve your website's online presence in every way. It also runs a quality content to check your keywords whether you are using the right keyword at the right place or not.
Furthermore, Yoast SEO offers you an option of 'Yoast Premium'. Here users have an option to set synonyms of the focus keywords and can add more related key phrases to it. It also provides you options dealing with page titles, descriptions, and URL.
However, Yoast SEO is a great tool to operate a website and improve its rank, but there are some Pros and Cons of it that you need to keep in mind.
So, let's start discussing the Pros and Cons of Yoast SEO.
The Pros of Yoast SEO
-An accessible and user-friendly tool
Yoast SEO is a popular tool among the SEO plugins available on WordPress. It is easily accessible by people and works best when using it properly. When you use this tool, you can see the results that it is yielding for you. It can help you in many ways to optimize your website for the search engines.
-Works as SEO proofreader
Proofreading is the major concern in writing. Sometimes we end up writing wrong keywords or misspell any focus keyword in the blog. These errors in the contents make it repetitive and less catchy. This is where Yoast SEO works well by doing proofreading of the contents. It helps us to identify the error in our blogs.
-Helps you fixing your flaws
Yoast SEO helps us to know the flaws of our contents such as readability score, passive constructions, long sentences, grammatical errors, etc. This is where Yoast suggests us to learn more about SEO and this is how you improve your skills and learn more form Yoast SEO.
-Prevent your RSS feed from content scrapers
The scraping websites amalgamate contents from various sites using RSS (Really Simple Syndication) feed. And the result of this is that search engines may start ranking the published content higher than the source website i.e. your website. This is why Yoast SEO prevents this by adding a link to your content on the RSS feed.
-The right keywords
Yoast suggests you about the SEO copy which is based on the number of keywords in your text. This tool allows you to indicate one or several keywords which are subsequently analyzed on how frequently they appear in the copy.
The cons of Yoast SEO
-Yoast is not good at understanding intent
You might face a problem while using Yoast SEO as it might not understand the intent of your content. It can be misleading if you've written you copy with a few variations on the same keywords but are only getting scored on word-for-word matches on your focus keywords.
-Yoast can be pedantic
Yoast has some rules to follow, but it doesn't know how and when to break them appropriately. Sometimes, yoast falls prey to failing similar to that grammar-correcting software. It is irritating when you see red or orange light pop up in your analysis section.
-The plugins can waste your time by searching
You might spend a lot of time on removing a "stop word" that may not even count on the final search scores by the search engines' ever-changing algorithms.
Conclusion
Yoast SEO is a great tool for any website to get a high rank on search engine result pages on Google. It is considered widely as one of the most popular WordPress plugins. No matter whether you're running a professional blog or personal one, it will help you make your site as search engine friendly as possible. Now as you know about what Yoast SEO is, you must use this tool for optimizing your website, but first, you must consider its pros and cons thoroughly.
I hope you like the article, kindly comment below to let me know. For more interesting articles get in touch with us.
---