Pros and Cons of Using Seobility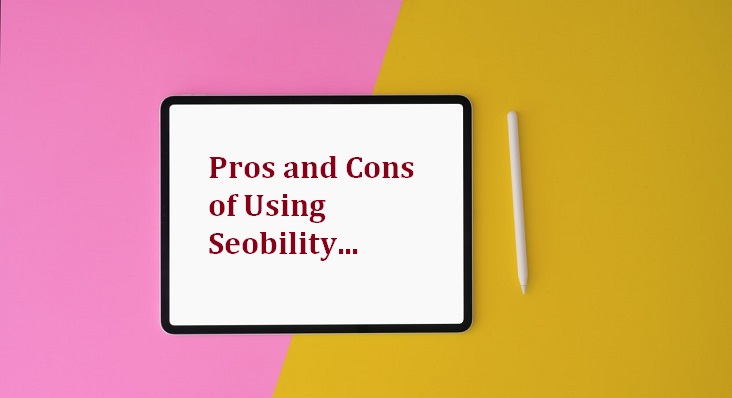 Having a website and not maintaining it properly is a foolish work you are doing right away.  To run a website effectively, the most significant task one can do is investing in SEO (Search Engine Optimization) tool. There are plenty of SEO tools available in the online market that any marketer can find. But which one is the best how to know? Well, you no need to hover here and there to look for any particular tool. Why? because in this article I have come up with an SEO tool called Seobility. This is a kinda known tool in the digital marketing sector. In case, you have no idea then this article is for you.
Here I will talk about this tool and some of its pros and cons. Make sure you read the article till the end to enlighten yourself about Seobility.
Let's get started.
What exactly Seobility tool is?
Seobility, as you know, is a search engine optimization tool that crawls and analyzes websites for errors that may boost SERP efforts. This is a Germany based tool that gradually becomes popular in the United States and other parts of the world. Presently, thousands of SEOs are using this tool to optimize websites for better search engine rankings. The tool helps you build better websites quickly and easily. With Seobility, you can check your complete website, by crawling all linked pages and find errors and get hints on how to fix them.
In addition, Seobility provides marketers a clear view of what's happening with their websites and helps them identify areas that could benefit from improvement. In simple words, Seobility finds an error that could hurt SEO performance and guides users to fix those errors and optimize site again.
Let's now talk about the pros and cons of Seobility.
The Pros of Seobility tool
#Allows you to check for website ranking
The Seobility tool is great in providing the best results to users if you use it for your website. No doubt, every webmaster wants to check the ranking of the site at any point in time so that they get to know how their site is performing. Seobility is one such tool that allows users to check ranking positions simply by putting their domain URL and target keywords. You can check your website ranking for just about any keyword in Google's SERP's for different cities or countries.
#You can monitor website
Another advantage you get by using Seobility is that you can easily monitor the overall website. How do you do so? The software crawls through website links, generating reports of problems, and possible solutions. You can also say that it is an all-in-one SEO software on-site audit tool.
#Keyword checker
The keyword plays an important role in forming an overall website. It is because the keyword is the only thing on the basis of which a website gets its rank on Google's SERP. Using the Seobility tool will provide you the additional benefits of how you can optimize the post (same post) or better keyword performance. The more keyword you add in your content or URL, the higher rank you will get. Make sure you don't do keyword stuffing.
#Checks SEO performance
Seobility is an SEO tool and checking the performance of SEO will help you a lot in maintaining a good online presence of your website. The tool offers you a feature that helps you see errors and that may post a threat to your SEO efforts. Fixing errors means increasing the organic traffic and reduce the bounce rate of the site. Let me tell you that the feature is completely free and quite helpful for identifying problems.
Let's talk about cons now.
The Cons of Seobility
#Not suitable for beginners
The Seobility tool is not suitable for beginners as it does not provide step by step process to operate it. This becomes a disadvantage for beginners. Without having process guidance, you may not be able to use this tool on your own. It means you need some prior knowledge before using the Seobility tool.
#A lot of advanced SEO functions
Now you would be thinking is that the tool contains a lot of advanced SEO functions then how it can be a disadvantage. Let me tell you that not all the SEO functions Seobility provides are easy. You need to have good knowledge of technical things and SEO to use the tool properly. Otherwise, what is the use of such a tool which you have no knowledge about? Its advanced SEO functions may puzzle you.
The final verdict
Seobility is a powerful SEO tool that users are using worldwide. It is all-in-one SEO software suitable for site owners and SEO professionals who want to boost their site ranking. More than 100,000 users trust Seobility because of their search engine marketing and use it for their site audit and great usability. No doubt, everything has their pros and cons. So Seobility has come up with marvelous benefits and few drawbacks. But its drawbacks don't make it a less effective or powerful tool. If you are a beginner, you can still learn and use the tool for your site.
For another interesting articles subscribe our website, till then keep reading and keep sharing.
---