Pros and Cons of Using Raven Tool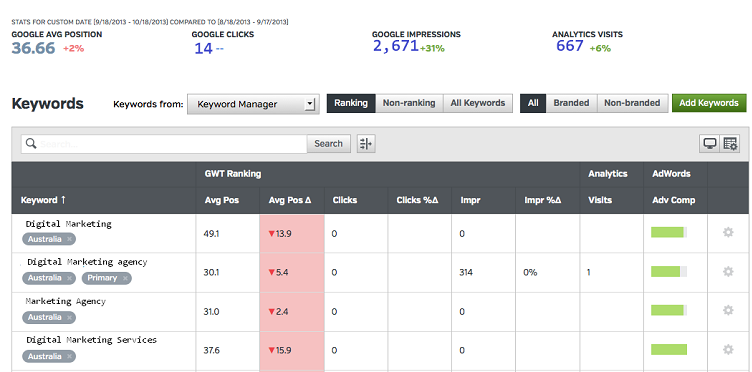 Let's face it – there are so many SEO tools available in the market. Google Keyword Planner, Moz Link Explorer, Google Analytics, Google PageSpeed Insight, and Raven tools to name a few. Which one do you use? There is no doubt that every tool is amazing in its own way and provides you great insights about your website. And to check whether the tool is worth using or not, you look for its pros, right! But what about the cons? Can you afford to ignore the cons of the tool you are using? If you do so, you are risking your website and its performance.
If I talk about one such tool which webmasters are using to maintain their site's performance is the Raven tool. Yes, this is a great tool in terms of providing information on your website. And if you are using this tool then you have to make sure that you know its pros and cons. If you aren't aware then you must have to read the article till end.
In this guide, we will go through the pros and cons of the Raven tool. So let's now get started with 'what'
What exactly Raven tool is?
Raven – an internet marketing tool. The tool is used to efficiently manage search engine optimization (SEO), social media conversation, and online advertising campaigns. Raven is a perfect tool for individuals' specialists or a company. Webmaster says that this is the most effective tool as it makes reporting easier and puts all data information together under one roof. Raven also integrates with the whole of host 3rd party tools to provide accurate data, offers a collaborative environment, and allows customizable reports.
Additionally, Raven helps you in site audit, conduct all your backlink research, manage all your link building efforts, track all of your keywords, research of every competitor, and any specific keyword you are looking for. It also gives you access to report on anything from SEO to PPC to Social Media, Call Tracking, and Email Marketing, etc.
Now, let's move ahead and talk about the pros and cons of Raven tool.
The Pros of Raven Tool
– Integration with third party tools
Raven is the best tool to deliver accurate data, management, or report. It does provide insights or data by integrating with a large number of 3rd party tools. The partners of Raven tool are Basecamp, Alexa, Calais, Bing Webmaster, AWeber, Constant Contact, Campaign Monitor, DataShift, Google Analytics, Amma, Facebook, MailChimp, Google AdWords, Majestic, Moz, WordPress, LinkedIn, Twitter, Textbroker, Wufoo, YouTube, Google Webmaster Tools, Scribe, Yslow, and Klout. This is an amazing list of integrated 3rd party support. So you can fully rely on Raven as it covers all the databases and services.
– A good report builder tool
The next pro of the Raven tool is that it is a report builder tool. With this report builder feature, you can club together social, Google AdWords, SEO, Google Analytics, and mail marketing draft to a comprehensive and interactive report to present to your clients. Moreover, you also have access to check the progress of your campaigns, initiate a quick report at any time, and send out an HTML link to export to PDF, all you can do this with few clicks.
Additionally, you can also schedule reports on a daily or quarterly basis and send them via email. It also allow users to customize reports to upload their own client's logo, text, and color.
– Offers over 30 Tools
The next pro in the list is that Raven provides over 30 tools to fill your SEO needs. The list of tools is keyword ranking, Site Auditor, Site Finder, Backlink Explorer, Google Webmaster Tools, Website Directory, and Link Manager. You also have access to social media tools such as Facebook, LinkedIn, Twitter, YouTube, Social Stream, and Personas. Other tools like, Google Adwords, WordPress Manager, Email Metrics, SEO metrics, Social Metrics, etc. With these tools, you no need to look for any other tool to enhance the performance of your SEO.
Now let's learn about cons.
The Cons of Raven Tool
– No quality analyze and design analyzer tools
The tool is not good if it comes to quality analyzed. This is not a perfect tool for any novice because it can confuse users with its elements. For example, the tool looks at elements like header tags, inline style, page download time, so that you can fix up the broken parts. But at first, it seems like an individual tool but might confuse users with the recommendation it provides.
– Incorrect information
The next con of the tool is that sometimes it provides incorrect information. I tell you how – when this tool scans a website for any contact information like owner name, website URL, contact email, etc. This problem happens in most of cases when Raven provides you incorrect information. In this case, you can manually scan to get more useful information.
Final words
Raven is a great tool especially for digital marketing agencies, small to large-sized businesses, and freelancers. The tool is a cloud-based SEO platform that helps you manage link building, research competitors, keyword analysis, and fetches you a backlink. If you want to use this tool then you have to understand its pros and cons. Let me also tell you that the Raven tool does not have a free version but it does offer you a free trial.
For more interesting articles subscribe our website, till then keep reading and keep sharing.
---