Now you will see Google Local Panel with New Service Areas Icon.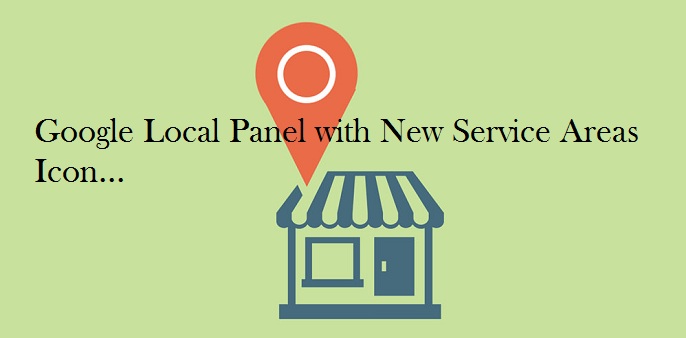 Every business wants to be on the very first page of Google. They do a lot of efforts so that Google can recognize their work and place them on the top of the SERPs. However, it's not that easy until and unless you make your account on 'Google My Business.' Those who are already familiar with this know that GMB helps businesses get recognition on an online platform across the world. Anyway, I'm not here to talk about Google My Business but New service areas icons that are recently introduced in Google Local Panel. Businesses having account on Google My Business must be aware of what Google Local Panel is but if you aren't then you're at the right place. In this article, I will talk about what Google Local Panel is, new service areas icon, and what's the purpose of including it in Google local panel.
So let's dig deeper into the concept of Google local panel.
What is Google Local Panel?
First let me tell you that Local Panel is a part of Knowledge panel. Let's understand it, when you search for a business, you may see information regarding your search topic in a box appear on the right side of Google. The box contains info such as contact number, opening hours, peak times, reviews, and location, with a link to Google map. Whereas Local Panel is just a part of knowledge panel which contains focused details like popular time, yelp pages, reviews, features, location, Google map, and many more.  
Now you can see New Service Areas Icon in Google Local Panel.
After the deep research, we got to know that a new icon has been added in Google Local Panel which is 'Serve NewMarket and Nearby Area'. Calling it a new feature doesn't sound bad.
Joy Hawking, a Local SEO expert, posted in a Local Search Forum, "Last week I noticed a new format on mobile browsers for service areas. It shows a truck icon and mentions a city the business serves. When you click on it, it lists the other areas the business has put in their service areas in Google My Business." Clicking on the delivery icon truck will show you where that business serves outside of the primary location listed. Thus, it is a clear way to show the searchers that this business can serve a wider area.
Additionally, the new icon will positively impact businesses to be recognized by people who want to get information about them. It's a work of Google who introduced new icon in Google Local Panel for users who can easily get the information of whatever brand they're looking for.
Let's look at some other updates impacting Local business recently
In the month of December, Google introduced some new features or icons for local business. Let's see them below.
Google now shows Walking Distances to popular Destinations. It lets users know how far the business is away from other known business landmark.
Now you have a New Display for Service Areas on Mobile. Google My Business has a new format on mobile browser for service areas.
Google has made some recommendations of local guides to follow. In select cities option, you can now discover and follow selected local guides.
Google now shows 'Carousals of reviews' on Google My Business profiles. It is placed more prominently on local business profiles.
Now you can add Metropolitan Areas as Service Area in Google My Business.
Want Google to display your Local Panel for your business?
If you want Google to display local panel for your business then first thing you need to do is to have an account on 'Google My Business.' It's just verification that you're the owner of your business. Now you're able to add or edit all relevant information about your business like address, opening hours, photos, etc. In the end, it's up to Google whether your business will be shown in Knowledge panel or not.
The bottom line!
Google Local Panel is very beneficial for businesses and the new icon adds glory in it. If you have an account on Google My Business and you want Google to appear your business on Knowledge panel and you have to work on improving your Local Panel. Just make sure whatever information Google displaying on your business is accurate because incorrect information can lead to a bad user experience that might result you in losing customers.
Finally, the newly added icon in Google Local Panel is all about improving the search experience of users as well as local businesses. For any kind of assistance kindly get in touch with us.
---