Microsoft Chromium-based Edge browser is now open for extension submissions!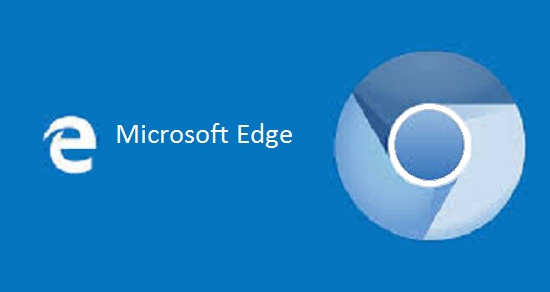 In the starting of New Year 2020, we saw how Google's payment app 'Google pay' introduced 2020 stamps, and how Facebook announced that it will launch its own operating system so that it doesn't need to rely on Google's OS. After seeing the new growth of Google and Facebook, how can Microsoft stay behind in the race? What sort of good news Microsoft has for its users? So Microsoft users or developers who were waiting for so long for an extension on Microsoft Chromium-based Edge browser are opened for you all. Yes, folks, you read it right! Microsoft officially opened the new Microsoft Edge Extension Submission process.
Are you all gear up to know about Microsoft Chromium-based Edge browser Extension submission? Continue reading the article so that you don't miss any important information in this article. Let's move ahead and start our article.
In case you don't know what Microsoft Edge is?
Let me put it in simple words- Microsoft Edge is a web browser built by Microsoft which was first released for Windows 10 in 2015, then for Android and iOS in 2017, and finally for macOS in 2019. And in 2019, Edge was re-built as a Chromium-based browser with the help of Blink and V8 engines. This browser is available on Windows 7, 8, 8.1, and macOS. Furthermore, Microsoft expects to release the first Chromium-based Edge version on January 15, 2020.
Microsoft opened its extension submission for all developers.
Microsoft had announced in the last month December that Microsoft's new Chromium-based Edge browser will be available in January 2020. Now all the developers can submit extensions for the web browser. Currently, there are more than 100 browser extensions are available on the Microsoft Edge Addons website, which can access through the new edge, but Microsoft is expected to many more browser general availability this month i.e. January.
Redmond (Microsoft corporate headquarters) made the decision to end the development of Microsoft's own browser engine and use Google's Chromium instead. Microsoft wants to ensure that extensions for the browser are ready.
Let's know where you can submit your extensions.
Developers can easily submit their extensions through the Partner Centre Developer Dashboard. Let me also tell you that earlier this ability was restricted to a few selected developers but now with the Chromium based-browser, Edge allows most chrome extensions to work without modifications. It also includes a number of APIs exclusive to the edge. Now developers can utilize them in their extensions.
Moreover, you can also visit Publish to Microsoft Edge (Chromium) Addons store to learn how to submit your extensions. Microsoft is both ready as well as excited to have you on board!
Microsoft will no longer accept your new extensions, why?
With the announcement of extension submission, Microsoft made one thing clear that it will no longer be accepting your new extensions especially for the current version of Microsoft Edge. However, the company said that they will continue to accept updates for existing 'legacy' extensions. Therefore, Microsoft encourages developers to update their extensions for Edge Chromium. While switching to Edge Chromium, you will see the updated extension that will install automatically rather than the legacy ones.
The company said, "We recommend you prioritize building new extensions for the new Chromium-based Microsoft Edge and continue to support your existing EdgeHTML-based extensions to ensure a quality experience for active users."
Microsoft will migrate your extension from the current version of Microsoft Edge-
Read the company's statement to know about this, "We will migrate users' extensions from the current version of Microsoft Edge when they update to the new Microsoft Edge (starting January 15th). Extensions will only be migrated for users if they are already available on the Microsoft Edge Addons store at the time of switching to the new browser.
We recommend that developers update your existing EdgeHTML extensions for Chromium and publish them via the new portal as soon as possible, so your existing customers will not face any interruptions when they update to the new Microsoft Edge.
Conclusion
So developers, if you want to go for Microsoft extension submission then you must update your current extension to new Microsoft edge as soon as possible. And Microsoft will not accept your new extension until you update it. Now, what are you waiting for? Go ahead with your extension for the new Edge Browser and submit your extension in Microsoft Edge Addon Store.
For more information get in touch with us till then keep reading.
---