Major mistakes to avoid as a guest blogger.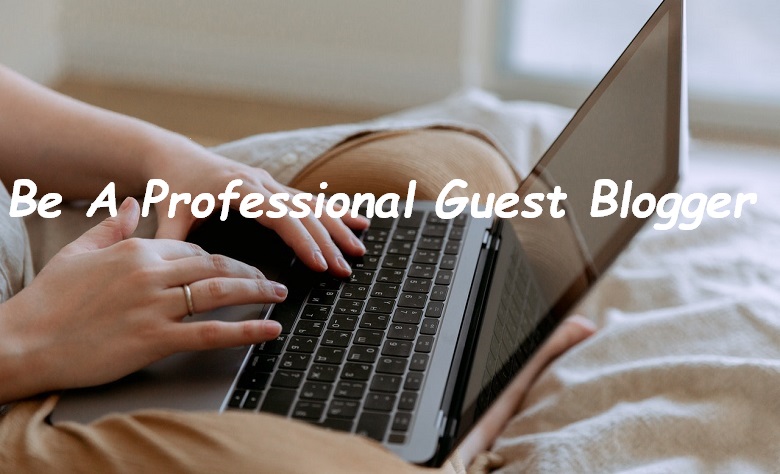 Guest blogging or guest posting is in limelight for many years in the web world. Today, guest blogging is a wonderful way to reach out to your audience and build your brand in the market. Many marketing companies hire guest bloggers to write content for them. As a guest blogger, you have a good opportunity to earn a good amount of money for your living. If you want to be a successful guest blogger, you can reach out to popular bloggers in the industry and offer great content in exchange for a mention or links on their blogs. By doing so, you get exposure and great visibility along with Search Engine Optimization benefits.
Do you think guest blogging is as easy as it sounds? If you are a guest blogger knowingly or unknowingly you might be making mistakes which publisher might not accept and not allow writing content for their website.
So let's discuss the major mistakes as a guest blogger you must avoid making.
Major mistakes in guest blogging you should avoid making
#Not having clear idea who you are writing to
This mistake is very common among guest writers. Most guest writers approach publishers to write content for their website but they don't exactly know what they have to write. Let me tell you that it is a clear sign of carelessness which is considered as disrespectful. How you will feel when someone sends you a guest post request without knowing a thing about you? Of course, you will surely frown upon him. Before sending a guest posting request, make sure you have enough knowledge about the one whom you want to work with.
#Writing too promotional content
I would say this is a blunder mistake that the guest blogger makes. So what guest bloggers do is they write highly promotional content promoting products and services. Have you ever thought why would any blogger post your promotional content on his site? Every site blogger wants relevant and informative content before anything else. If you do so, you will surely miss the opportunity of being a guest blogger. Don't make such a mistake so blogger rejects your content.
#Producing poor quality content
Will you allow anyone to post content on your site with poor writing skills? No, you will not. So how can you expect from others to allow you to create poor quality content for their site? Guest blogging is about encouraging you to deliver the best quality content so that people find it relevant, authentic and informative. It simply means you need to do everything to meet the high standards set by websites you are writing for.
#Not writing for blog's audience
Whenever you proceed to write guest posts for any blogger, one important thing you need to know is the blog audience. You have to spend some time to search who reads the blog you are writing for. Without knowing the audience and you keep on producing the content it will be of no worth. You must focus on producing the content that can attract your audience to read your content they are looking for.
#Adding zero/bad/too many inbound links
The best thing about guest blogging is creating inbound links into your website to boost your SEO. Agree? But all your writing efforts will go in vain if you don't include links back to your site. If you forget to add any backlink to your site, the audience will have a hard time finding your website and reading your content. This is the reason people will not look up to you and your content. If the blogger allows links within the content, take this as an opportunity to expand your reach to the audience.
The bottom line
Guest blogging is free (you might also get paid) but it doesn't mean you produce low-quality content. It is the best way to display your skills and knowledge and promote your own blog. So the question is why to make such blunder mistakes? Guys, you have to avoid making mistakes mentioned above and try to write guest posts the way you write for your own blog.
Subscribe our website for more informative articles also comment below to let us know what you want to know more. Till then Happy Guest Blogging!!!
---