Tips that will help you establish long-term SEO strategy
If you want to win the digital marketing competition then you have to work on creating long term SEO strategy. Yes folks, an SEO strategy will help you achieve your goals like getting visibility, traffic, high ranking, sales leads and much more. Well, to achieve these goals, one has to establish a long term SEO strategy. Different marketers use different strategies, some may work and some not. It's for sad thing for marketers that even after employing a strategy, it doesn't work for them. But don't worry guys. In this article, I will walk you through some powerful tips that will help you establish a long term SEO strategy.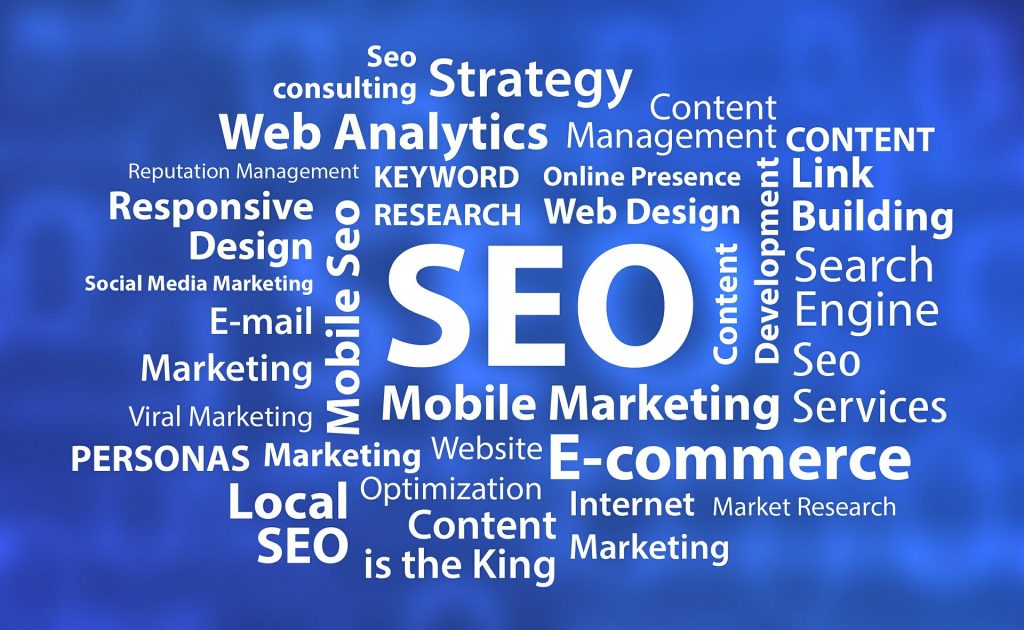 Make sure you read the article till the end and don't skip it in between. So, without further ado, let's get started.
Powerful tips to establish long-term SEO strategy
✤ Including right keyword
No wonder, keywords play a great role in digital marketing world. They are phrases that are regularly looked for on Google, Bing, and other search engines and they are a vital part of deciding your site's rankings. Utilize the perfect measure of keywords in the correct place and in time you'll see your website move up in the Google's SERP. Let me also tell you that without doing proper keyword research, you may not achieve your SEO goals because keywords are integral part of SEO.
✤ Make sure to optimize keywords
Keyword research is important to find out which keyword is best for our website and help us rank in the future, right. But you also have to look at the keyword optimization part as well. You just can't stop after doing keyword research; you have to optimize your keywords as well. Basically, you have to use them in a right way so that you can fully develop a long –term SEO strategy. Look for the keyword density as per the content length. Your keywords will help you establish a long – term SEO strategy.
✤ Working on producing high quality content
Let's face it – content is everything in online marketing. If you don't have quality content, forget about people visiting your website. To the extent special strategies go, making content on different locales is a decent long haul SEO system. But at the same time it's vital to focus on making content on your own site. Search engine indexes and give higher rankings to websites that have a profound content on their site. They likewise incline toward websites that have original articles. Therefore, focus on creating high value and SEO-friendly content for your website so, that people can find it evergreen.
✤ Build internal links
Internal links play a great role in establishing the long term SEO strategy for your website. Internal links are basically those links which refers to your internal site pages. What happens when you include internal links? Guys, when you include internal links within your page or content, you actually give signal to search engines telling them how to understand prioritize, and rank the pages on your website. Adding internal links to site also help you fetch more traffic to your website as people will surely click on the link if they find it valuable.
✤ Work on optimizing Technical SEO
You can't ignore technical SEO part when you're talking about establishing long term SEO strategy. Let me tell you that technical SEO plays an important role in making your overall strategy wonderful. Here you have to set up few things and maintain them accordingly. These things include:
– First create a Google Webmaster Account and submit your sitemap there
– Include an SSL certificate to your site
– Always audit inbound links on your site and fix broken links if you found any
– Try to optimize your website to make it load faster
– Work on utilizing and organizing natural site architecture
– Don't forget to design pages on your site and make them responsive and mobile-friendly.
The bottom line
So, these are some powerful strategies that will help you establish a long term SEO strategy for your website. Try to follow and implement all of them, and if you want to see your website performance then you can use a tool. Alexa's SEO Audit Tool will be best for you to use. You can check how your website is performing and make changes to improve anything to your website. I hope, you liked this article and found it informative.
To read more such interesting articles and get regular updates subscribe to our website.
---