List of 5 Most Useful Google Search Console Tools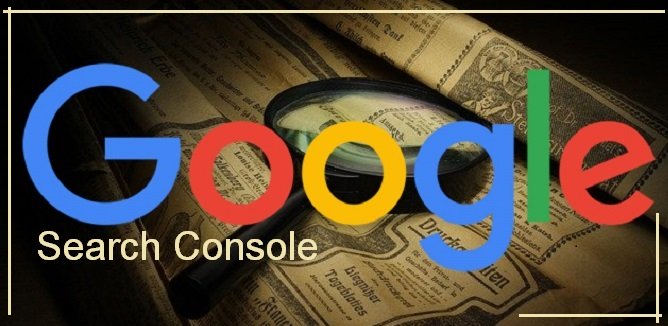 Google Search Console – the most effective free SEO tool available for webmasters in the digital marketing world. Those who use Google Search Console would definitely know how to help it is. Using this tool means monitoring, maintain, and troubleshooting your website presence in search results on Google. Webmasters use this tool to access data directly by search engines that can help optimize your website much easier.
Now tell me do you also use Google Search Console? If yes then how do you make the most of GSC? Let me tell you that there are many people who use Google Search Console for the sake of using it and to check the performance of their website. But there are many other tools embedded in GSC which many of you don't know.
Do you want to know about these tools? And how you can make the most out of them? If yes, just continue reading the article until the end.
List of 5 major useful Google Search Console tools
#1. Keyword Performance Report Tool
Keywords play an important role in the digital marketing sector. Without incorporating keywords in your content, you will not be able to rank on Google. Why I am saying so is because Google also checks how many keywords you have added to your site and how relevant these are. How Keyword Performance Report tool helps you in the keyword? You can dig deeper and find information on pages specific to a query that you want to rank for. The tool also helps you find out queries based on pages, countries, devices, dates, and search appearances by which visitors can access your site.
Moreover, the tool has the ability to provide you more visibility into how your content is performing and can help you measure the success of your campaigns. So you can use this tool to find out keywords for your site.
#2. URL Inspection Tool
Sometimes what happens is that you publish content and that content does not show up in the Google search results. Have you ever thought why does it happen? It is because you don't submit your URL for the inspection. Unless and until you inspect the URL it will not be visible on Google. However, GSC itself crawls the URL within 2 days. Still, you need to check whether it is crawled or not because sometimes GSC doesn't crawl the URL of the site. Therefore the tool URL inspection will help you do so. Where do you find this tool? In the top left corner under 'Overview' click on in and enter the URL which you edited or made an update on.
Jennifer Neylon Best Price Nutrition says, "If you are trying to rank an article, page, blog post, etc. for certain keywords or search terms, the URL inspection tool will help give it a push to Google to help fetch the URL a bit faster so that your page is able to be ranked quickly."
#3. Image Performance Tool
Like keywords, images too play a great role in highlighting that content is worth read. There are many people who use copyright images and face a serious issue by Google. If you are one of them and want to know the performance of your images then this tool is for you. As per Brendon Crouch of Dilate Digital, "You can analyze how you are performing in Google's image searches and help to optimize for additional keywords to utilize images to drive traffic to your website. This is hugely underrated."
Don't use copyright images otherwise Google may penalize your site. Just use original images and try to create your own images and make them unique. The more original your images would be, the unique your content would look.
#4. Obscure URL Error Checker Tool
Having errors in a site that too showing 404 error is the most annoying thing you can see on site. What you do when you get to see a 404 error on your website? Some will see and ignore and some will definitely do something to remove the error. Have you ever thought why this type of error occurs? Guys when your site has a page serving up a blank content. To remove this issue you can use the URL error checker tool. You just need to go to the coverage tab to uncover issues with pages that have errors. In case, you see ranking and indexing issues, the coverage area will allow you to find other errors for example pages with redirects, pages that have been crawled but not currently indexed, pages labeled 'noindex' etc.
#5. Google Disavow Tool
The last tool you have here in Google Search Console is Google Disavow Tool. The tool is very helpful as it allows you to send an 'ignore list' to Google to tell the algorithm not to count specific links from URLs or Domains. When you do so, you will be able to block the effect of spammy links and even negative Search Engine Optimization. According to webmasters, they use this tool quite often because a website can originally pick up spammy links without any link building or negative SEO involved.
John Hoey of The Marketing People says "This tells Google to remove spam and toxic links from your website. If used correctly, it can help keep your website backlinks in a healthy state and your backlinks should be reviewed on a regular basis."
Summing it all together
Google Search Console is a great SEO tool if you use it properly. Using GSC and not using its inner tools will cost you a lot. I have mentioned all the relevant tools that you can use in GSC and improve the performance of your website. I hope you found this article helpful.
For more informative articles subscribe our website till then keep reading and keep sharing.
---