Instagram vs Facebook vs Snapchat: Which social media has a bright future?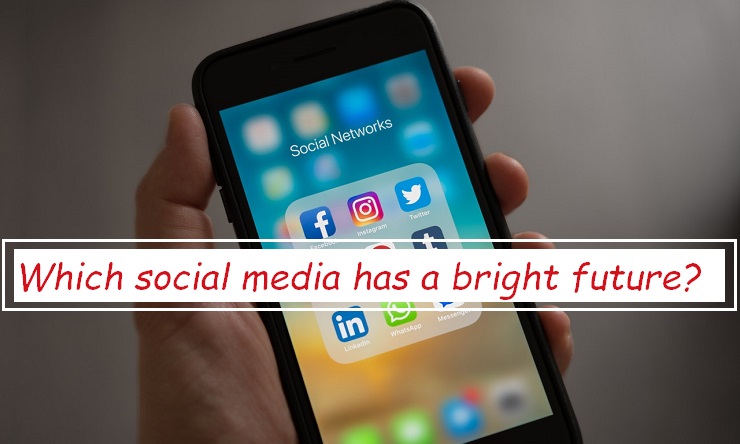 Are you confused as to which platform is better amongst Instagram vs Facebook vs Snapchat? If you don't know which platform has a better future then you are at the right place. The debate about these three platforms is always active in the digital world. People especially digital marketers often ask which platform is truly the winner when it comes to the promotion and marketing goods and services on social media platforms. As per the January 2020 report, 3.80 billion social media users were using a social media platform which is more than a third of the earth's entire population. But which one of the three has a bright future, this is the question here.
So let's get started with the comparison between these three platforms to know which platform holds the brightest future.
Instagram vs Facebook vs SnapChapt – the major comparison beginning
# Facebook
It is the social media giant and the world's largest social networking site. Facebook introduced back in 2004 and now has 1 billion users worldwide. It is a good platform to connect with family, friends, relatives, peers to share images, videos. And in digital marketing, it helps in improving branding and product exposure.
# Instagram
The platform launched in 2010 and Facebook-owned it in 2012. Instagram is one of the most popular and excellent photo-sharing app in the world. Users can share photos and videos either publicly or privately. Today, businesses are taking advantage of this app to showcase their products & brand images. So, if your business is about traveling, beauty, clothes, or any other thing then this is a great platform to use.
# Snapchat
The platform launched before Instagram i.e. 2011. This is a fun messaging app allowing you to send videos and pictures to your friend circle. You can say this is a self-destruct of shared elements that have increased its popularity and craze, especially amongst the youngsters.
Now let's see which social platform has the global wide reach
# Facebook
First, we will talk about social media giant Facebook as usual. We all know Facebook is the most popular app and thereby has a majority of users worldwide. No doubt, this platform is ideal for businesses and digital marketers. In fact, almost around 2.45 billion across the world use Facebook as a channel of communication. Facebook is a great platform if you want to gain a lot of visibility. As per research, you should post between 1-4 p.m. to get maximum clicks and shares.
# Instagram
No doubt Instagram is the most effective app suitable for all types of business. It has 1 billion users worldwide. The majority of Instagram users reside in the US. India has 80 million users, Brazil has 77 million, the United Kingdom has 24 million, and France has 18 million. Though there are many countries, these are just specific countries I highlighted. As per these data, Instagram has global outreach and you can easily reach a large number of wider audiences.
# Snapchat
This platform has almost over 101 million daily active users and 400 million snaps per day. This data reveals that the platform is the fastest-growing social network in the world. As per data, 71% of Snapchat users are within the age group of 18-34. So if your target audience also falls under this age group then you should definitely use this platform.
What social media do you think has best engagement rate? Let's check below
# Facebook
Though Facebook is a widely known platform the engagement level of Facebook is only 0.09%. However, Facebook adds value to the community more quickly.
# Instagram
No doubt Instagram is a very popular platform in the world. In the above section, we got to know that it has more popularity among the three. This is the reason that the engagement rate of Instagram posts is 1.60%. It helps businesses to add multiple photos to one post.
# Snapchat
This app is known to get 6 billion views daily. As per metrics, an average user uses this app almost 18 times a day and spends 25-30 minutes on it. Well, this is more than enough to get your business ideas. But people don't use Snapchat much. It adds value amongst friends.
Cost of advertisement on all the three platforms
This is an important aspect to know because all the platforms require some amount of cost to advertise on. Let's see below.
# Facebook
The cost of Facebook ads ranges from $0.16 to $1.00 on every click. However, it varies from industry to industry and based on the size of the audience and Ad quality.
# Instagram
The ads on Instagram are more reachable and offer 2 tones clicks than ads on other social media platforms. It also offers higher CTR due to which the cost of Instagram ads is higher than the cost of Facebook advertisements. The estimated amount is $13.
# Snapchat
Cost of ads on this platform starts from $10,000/month. Its ads are 5 times more than the average CTR for other platforms.
Among all the three platforms, Facebook dominates leads in the social media space in terms of advertisement cost.
The final bricks of the comparison
So guys, what do you think now which platform has the brightest future?  I have provided you a brief comparison of all the three platforms in this article. Now you can decide which platform do you think has a bright future. But if you ask me then I would say the popularity of Instagram has increased tremendously in the digital marketing world and will continue to be so. So Instagram might dominate the future. Use this article as a guide, and choose the platform to market your products and services.
Subscribe our website to keep in touch with us, till then keep reading and keep sharing.
---