Important features, pricing, and benefits of using 'Unmetric'.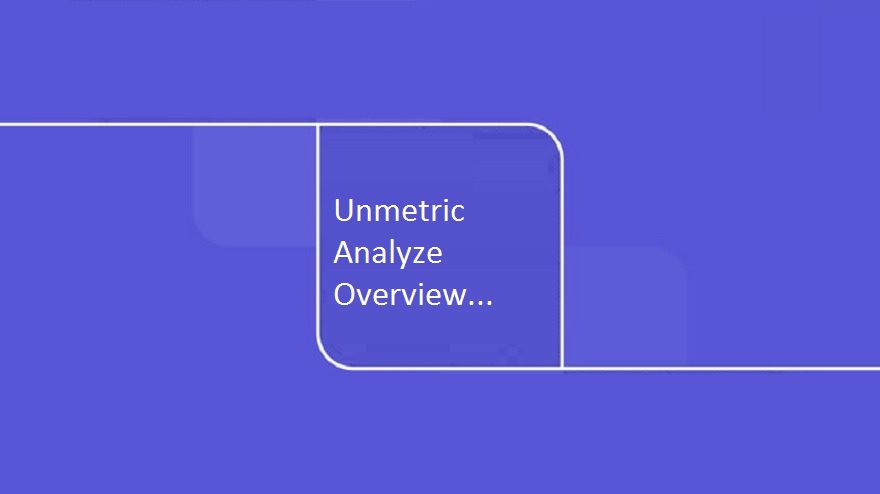 A comparatively new tool is available for tracking social media platforms. It can help marketers see how their efforts set against their competitors. The tool is particularly designed to focus on brands and assist businesses. This is to evaluate social media info in order to offer smart responses to consumer queries. So, do you want to know about this tool for your business too? Folks, the tool I'm talking about is 'Unmetric'. Let's understand its features, benefits, and pricing in detail.
Brief Intro about 'Unmetric'.
'Unmetric' is a social media intelligence software. Marketers and businesses can use this tool to provide their customers with a better solution to their queries. It also helps marketers to build better products, social media tracking, engagement boosting and many more. It also helps businesses to know what their competitors are up to, how their content is performing, what campaigns they are running, etc.
Furthermore, 'Unmetric' is a powerful and reliable tool designed to help businesses to collect and examine social media data in order to provide better products, profound answers to customers' queries and more. 'Unmetric' offers many excellent features such as
Important features of 'Unmetric'
Discover trending topics
Mobile compatibility
Unlimited users and audiences
Analyze social media performance
Dedicated client service
Automated reporting
Easily share and collaborate
Offer real-time brand intelligence
Years of historical data
AI powered Analytics
Sync Facebook insights and social profile tracking
45,000 brand profiles
Benefits of using 'Unmetric'
Using 'Unmetric' in your business strategy offers you many benefits. Below are some of them:
1. Examine and Analyze
'Unmetrics' tool helps you deeply examine or analyze your competitor's campaigns. This analyze package is specially designed for professional strategists and analysts. You can utilize its functionalities to examine the performance of your competitors' marketing campaigns and content in-depth and detail.
2. Follow and Identify Modules
This package provides you tools that you can utilize to accurately track in real-time the brand marketing efforts of your competitors. It simply tracks and discovers your competitors to monitor their performance. Furthermore, this Unmetric benefit provides you inspiration and ideas to motivate you to produce engaging contents.
3. Campaign intelligence section
With the help of this tool, you will be able to see the success or failure of your social campaigns. It visualizes the performance of your marketing campaigns. You can also keep an eye on the number of hashtags, view the number of hits for videos, and find out which campaign is proving to be more effective and on which network. It will help you contribute to your brand marketing.
4. Content intelligence module
Identify and track your conversation about your brand on social networks through this content intelligence module. You will be able to see the type of feedback you're getting for your brand and identify how involved your followers are while reading your posts. Besides, you can also get to view data of your competitors. It also helps you achieve the goals of your company.
Let's discuss about the 'Unmetrics' pricing
The pricing 'Unmetrics offer is based on three products and on your monthly cycle:
a. Analyze
It comes in a package of $1,000/month. It provides you a detailed analysis of your competitors marketing campaign and content.
b. Discover
This package starts from $99/month. It finds new inspiration and ideas to produce engaging contents.
c. Track
Track is free for Android and iOS users. You can track your competitor's brand marketing in real-time.
Conclusion
'Unmetric' is invaluable social media software which can be helpful to understand the whole marketplace. It gives you a great understanding of the competitive landscape to better inform your strategy. This blog post provided you every detail of 'Unmetric' from its important features, benefits to pricing plans. Now, you can consider using this tool for your marketing campaign. It will surely help you achieve all your company's goal.
I hope this article helps you to understand about the 'Unmetrics'. If you want to know more about any other topics, kindly comment below. Get in touch with us for more updates.
---