Importance of Social media marketing in 2020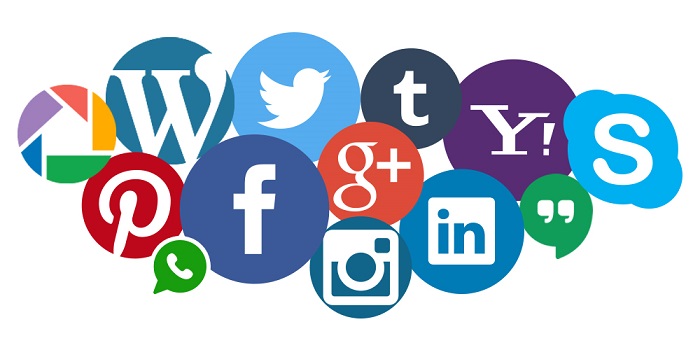 Wanna succeed in digital marketing in 2020? You're at the right place guys because in this article you gonna learn something which is worth investing in. So get some gist of this article.
Let me ask you a question- how people are connected to each other across the world? Yes, you're right, through social media. It simply means everyone has at least one or two accounts on networking sites. And it's undeniable fact that social media originally introduced to enable people to get connected with each other across the world. But as of now more and more people are using social media, businesses are trying to use this as a mere advertising tool. Marketer's aim is to build the presence of their brand online. And social media is one such digital marketing tool that can be used as a promotional tool.
Marketers who do not incorporate social media in their business are probably losing something big. Below you can read the importance of social media marketing to know why it's an essential tool for your business.
Importance of social media marketing in 2020
– Builds Brand Recognition
The very first importance of incorporating social media is that it helps businesses build their brand to a larger extent. No matter how small or big your business is. If you have a social media page then you will surely gain brand recognition and awareness. Moreover, it helps you enhance brand exposure and thereby improves the brand's recognition.
Folks, when you have a profile on social media, it introduces new possibilities for sharing your content. It also displays the voice and personality of your brand.
– Provides You Better Communication with People
Yes folks, when you promote your products or services via social media channels, you get more users to connect with. And this becomes an opportunity for you to improve your communication with them. Social media works as a direct communication channel that encourages both users and the company to know more about each other. I also want to tell you folks that when you share quality-driven and authentic content, product, and services with people, and these people share your posts with their friends, relatives, and family. So improve your communication with customers by using social media platforms.
– Cost-Effective
One of the most fearful things for a marketer is an investment. Every marketer wants to get huge ROI and revenue but no one wants to invest a big amount as there is a fear of losing. Now you no need to worry, here social media is a platform that doesn't require any kind of investment. Here you just need to give your time and some efforts to see the desired results. It is a cost-effective investment for you where you no need to invest a huge amount and in return get better results on investment. Therefore, social media is relatively affordable to display paid ads on channels such as Facebook, Twitter, Instagram, YouTube, etc.
– Increase in Brand Loyalty
Another benefit of social media is that it is not just about selling the products but also about increasing the loyalty of your brand. When you promote your products on social networking sites, people get an opportunity to talk to you about your products and services. This opportunity is seen as building the loyalty of a brand. Customers like companies who can interact with them and showcase their loyalty. So brands that reach current customers and target audiences on social media channels enjoy higher customer loyalty.
– Fetch You Higher Conversion Rates
Apart from increasing brand loyalty, the next benefit of social media marketing is that it can fetch organizations higher conversion rates. Here social media is considered a huge factor in gaining more conversions. Not only brands create and share content with customers, but also they keep on working to improve trust and reputation, leading to more conversion rates.
One thing you need to keep in mind that you only get high conversion rates when you create and leave a positive impact of your business on your customers.
Final words
I have described the importance of social media marketing. Finally, it can be said that social media marketing is a crucial approach to any businesses. If you also want to build your brand presence, brand loyalty, and get conversion rates, then social media marketing is the right approach for you to implement. It is a cost-effective way to get high revenue and ROI. Just give it a try and see the best possible results.
Kindly comment below to let us know how you find this article. Till then get in touch with us for more updates.
---