How Your Business Gets Affected by Facebook Algorithm Changes?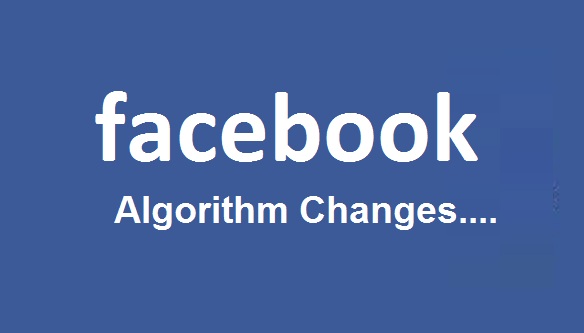 For any business, social media has become a key to success. Without social media, any business can't propagate its products or services in the market at a large level. And any changes occurred in social media apps can greatly affect any business. Facebook has been a giant in the world of social media. Every small or big business has been using Facebook for the purpose of promoting its products in the market but any change or update on Facebook can really affect business.
In this article, I am going to focus on Facebook Algorithm Changes particularly and how these changes affect any business or marketers. Just keep on reading if you have your business page on Facebook or planning to make one.
Facebook Algorithm Changes : Marketers Need to Know
Facebook algorithm change refers to the change in the News Feed algorithm. New updates of Facebook Algorithm state that only quality content, posts, and videos will be visible to users. Content with misleading information will be rejected from the site. As Mark Zuckerberg has clearly stated that Facebook Algorithm updates are more about enhancing the user's experience and more focus will be given to posts from friends and posts with friend interaction.
Facebook Algorithm updates are nothing new but marketers need to keep updating themselves with changes to keep their social media presence strong.   
Nevertheless, Facebook new algorithm updates posing challenges for many businesses. Let's see how Facebook Algorithm updates can affect business. Following points will help you know.
The update enables quality posts from family and friends to be featured more in the user's timeline and focus less on posts by businesses.
Public contents like posts from businesses, brand, and media will be pushed aside. Only relevant one will be entertained.
Facebook has clearly stated that the content you build around your store will probably be seen less. This is how your reach will drop, and it will drop not because anything you did, but because Facebook wants it to.
The algorithm update only affects the ranking or organic posts, not the ads ranking. Therefore, paid ads remain a great opportunity to reach a relevant audience with your content.
Algorithm update will affect those business pages that do not generate much engagement and therefore will achieve less visibility. In this way you need to be sure of your audience is engaged and highly interested in your company.
Now let's talk about how you as a business can cope up with this new updates of Facebook Algorithm.
How can brand continue to succeed?
Facebook Algorithm new updates have some adverse impact on business. There are many ways you can boost your business' social presence and try to reach as many followers as possible. And the good way to respond Facebook algorithm change is to emphasize quality over quantity. Following points will help you to know.
– Create videos
You can create videos to reach out more audience but do not follow traditional text advertising. People usually don't read the text as compared to watching videos.
– Utilize Facebook group
Facebook groups are an important part of the user's experience to interact with others. It's an easy way to exchange information with others and promote business in the market.
– Boost your advertising budget
Paid promotions are more important than ever. Paid promotions can really earn you lot of followers. You need to consider your budget and make sure you monitor your results for making your social marketing meaningful.
– Prioritize your customers
Always try to post contents that are useful and interesting for your customers. You can show news about your community, share your expertise by providing advises about your field.
To sum up
I hope it's pretty much clear to you after reading the entire article that how Facebook algorithm new updates going to be seen in your news feed. Marketers need to make a strategy for social media to foster meaningful connections. New algorithm updates might be difficult for small business owners. They need to put in extra effort to truly connect with customers. So as a business, your priority for Facebook algorithm change is to rethink rather than abandon your social media strategy. 
Kindly comment below to let us know how you find this article. For more interesting articles get in touch with us.  
---