How will you know that you are penalized by Google and how will you fix them?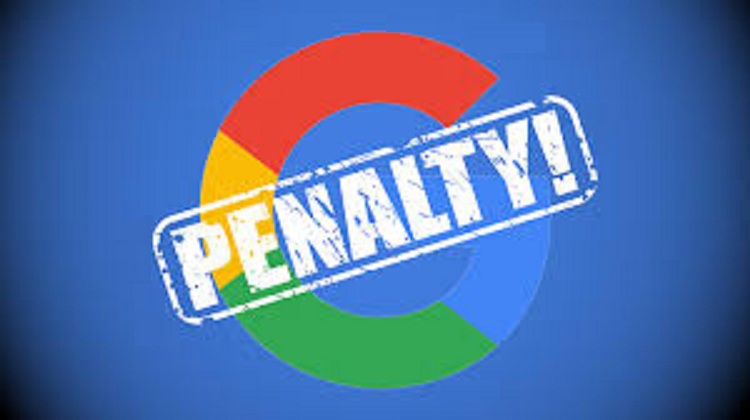 We are going to talk about Google penalty. If you are new in SEO then first we will tell you what is Google Penalty?
The Google penalty is the form of punishment against those sites and web pages who violates Google E A T (exclusive authoritativeness, trustworthiness) standards and measures. In this case any site or web page lose their percentage of web traffic falls incredibly and their rank also falls considerably from the Google search result pages. But it doesn't mean that you are penalized by google, ranking can go down by various reasons.
But the problem is how a common user get to know that his site get penalized. Don't worry today we are going to tell you, how can you identify whether your site get penalized or not?
Although there are two ways of figuring but we are going to tell you most trusted and simplest method:
Just log in to your Google search console account
It is also known by the name Google web master a free web service from Google which provides ability to users to review their indexing status and optimize their site visibility.
Google search console is the medium by which Google communicate with the online site owners and admins. Google provide information about the potential issues their website is going through and placed manual penalties on the sites and webpages.
Well first we come to those penalties which Google puts on sites or webpages. It comes in two major categories
1. Manual penalty
These penalties are resolvable and if you receive one you can resolve it. Google can charge your site or webpage with these penalties due to various reasons such as "thin content."
In case if your site receive manual penalty then Google will send you an alert regarding what the issue really is? Google will also suggest the necessary recommendations and ways to rectify the issues.
The moment you apply the corrective measures then you become eligible for submitting a reconsideration request and Google will decide whether to lift the penalty or not.
2. Algorithm penalty
They are also known by the automatic penalties which are majorly appearing due to changes in Google algorithm. The biggest disadvantage with these types of penalties is that you cannot report reconsideration request on your Google search console tool.
Now let's talk about the ways that how can you resolve both penalties. Before telling anything you must have to identify the reason for which you have received penalty. Through this content I am going to tell you the reason of penalty and their ways how to remove the penalty. You can find some reasons mention below in your Google webmaster account if you got penalized.
Reason No 1: In case of unnatural backlinks
If your site received penalty due to this reason than it comes under manual penalty.
The first thing you need to do is to remove all the backlinks linked with your web pages and pointing to other sites. After removing these links you can apply reconsideration process to a Google.
Reason No 2: In case of thin content
Whoever that works in SEO is aware about what thin content is? It is a type of content whose main objective is to manipulate page rankings. It has no deeper meaning and significance. For example thin content includes duplicate pages, auto-generated content, copied contents etc.
If your site has received penalty due to this reason than either you delete or remove all those pages or add the original content on these pages. The best option is that you completely remove them. With time Google will take notice of your corrective measure and uplift your penalty automatically.
Reason No 3: In case of pure spam
It refers to copied or scraped content it means those sites and web pages which copied the content from the other sites. They have nothing in the name of originality auto generated content from RSS feeds is also comes under this pure spam category. Pure spam like a full fledge crime.
If your site has received penalty due to this reason than you should review your site thoroughly and remove the pages which contain this type of copied or scraped content.
By using and analyzing all these things you can understand that you are penalized or not. If yes then apply those problems fixing strategy to remove the penalty.
---