How will you check your content is search engine friendly or not?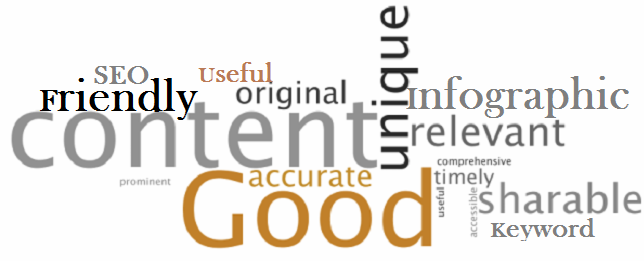 Getting a good rank on the search engine results page depends on the type of content you write. Here blogging plays a great role to get the attention of Google and other search engines. It is very simple – producing high quality, relevant, and authentic content is what enables search engines to give you a better rank and vice-versa. This is only it? No guys, creating search engine friendly content is the second most significant element after quality content to get better rank in search engines. Do you really know how to create search engine friendly content?
Well, writing has never been an easy task, it requires better writing skills, hard work, and of course producing search engine friendly content to get high ranks and keep readers engaging. Never write content just for the sake of writing, you better write from your heart and put your views into words and you will see it through likes, shares, and comments of people that your content is worth reading. But how will you get to know your contents are search engine friendly or not? Before I talk about this first let me tell you what search engine friendly content is.
What search engine friendly content is?
Search engine friendly contents are those contents that are highly optimized, informative, and relevant to what searchers are looking for in the search results. These are those contents that solve the searcher's query and this is what makes them highly friendly content for users. Search engine friendly ensures you're your site construction and contents are unique with title and description tags. Suppose, you search for SEO friendly content and you get the exact content on the site you're looking for then it is considered as search engine friendly content.
Now don't get confused with SEO friendly content. Just to solve your doubt – SEO friendly is those contents that are created in a way that helps search engines ranking it high on SERPs.
Some tips to create search engine friendly content for your site.
Creating content can be much easier only if you follow or adopt below-given tips in your writing. Here they are:
The first tip is keyword searching. Keywords are the most important aspect of your content because they are what give you a high rank on Google. You must focus on two types of keywords; primary and secondary. Primary keywords must sound natural and secondary should be incorporated organically. So before including keywords, you must do proper research as to what your readers like and what they search.
Second is the proper use of keywords. I know people add keywords in bulk just to get high rank on the site but they don't know doing so will make Google penalize their site. So don't overstuff your content with keywords otherwise search engine will ignore the pages. 
The third is making the structure of your content a focal point. Make sure you create structure or synopsis before you write any content such as writing heading, then subheading, then quotes or facts (if required). You can also add videos, images, and infographics.  The well-manner structure is very important.
Forth is headlines and sub-headlines. We all love to read content that contains proper and eye-catching headings and sub-headings. The search engine prefers content that is well-structured with headings and sub-headings. So use keywords in your headings.
The fifth is the optimization of your entire content. To make your content search engine friendly make sure you optimize it properly. Optimize your keywords, images, and videos.
Major tools to check your content is search engine friendly or not.
1. Keyword Density Checker
KDC is a great tool to check your keywords in the content. To check it you first need to add URL or copy-paste content into the text input field now this tool will determine the total number of keyword used in the content. It will then automatically calculate the frequency of keywords. With this, you will get to know about your content whether it is search engine friendly or not.
2. Duplicate Content Checker
Search engine i.e. Google doesn't like duplicate or plagiarized contents so if you want to know about your content making use of this tool. DC is an important SEO issue because the search engine tries to filter out as much duplicate as possible, to offer the best search experience.
3. Bulk Title Tag Checker
The title tag is important as it is used on search engine result pages as the title of the snippet. A well-written title tag is important for both visitors as well as search engines. By using this tool, you will get to know whether your site contents contain relevant tag title or not.
4. Bulk meta Description Checker
Search engine doesn't use Meta description but Meta description are used in search engine result pages to give a short description of the content for a specific page. Let me tell you that a well-written Meta description is good to get click-through rates. So use this tool to check whether your Meta descriptions are enough relevant or not.
The final takeaway!
"Content is king" this is the famous adage of the blogging community. Above I shared some tips and tools that you should consider to write search engine friendly content. Try to focus on every tip as these will enhance your web page's search engine ranking. And also after writing content, you can go through various tools to check whether your contents are search engine friendly or not.
Keep one thing in mind that quality content can enhance the overall efficiency of your marketing campaign. For more info get in touch with us, till then keep reading.
---