How to Balance Between Digital Marketing and Gender Gap?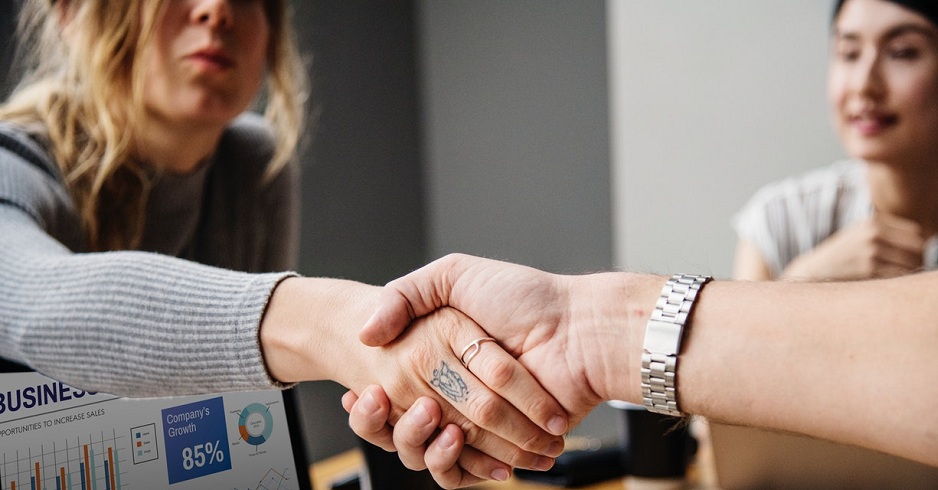 Gender Gap has been ceased to exist", Surprised? Wait, this is the hypothetical statement which can't be fulfilled, at least not in the present world. Women and men both have been witnessed to the gender gap in many fields since the epoch. Have you ever thought of how this gender gap happened? What is the main cause of the gender gap? How you can stop it? All these questions can become a matter of debate once started. Well, we will not go into this. Going deeper into this means deviating from the main topic of this article, but you must research to know the answer to all these questions.
So, hi folks! My today's article will focus particularly on Gender Gap in Digital Marketing and how you can make a balance between these two.
Let's start with the LinkedIn report which shows that the proportion of gender gap is around 72% in the digital area. The economic disparity in the digital industry is at the peak. However, women are as qualified as men but still gender gap is more evident in the digital domain than in any other field.
What's driving the gender gap in digital marketing?
There are many reasons behind the gender gap that you must know from the following points:
Women are underrepresented at the workplace in most of countries.
Unequal opportunities offered to women.
Male people are given more opportunities in the marketing field than women.
Women are paid less than men for the same work.
Fear of getting sacked means fear of losing work outweighs the desire for unfair practices.
Men are getting more credit of work and women are not given enough time to show their talent and experience.
Gender conditioning. The gap in digital marketing is driven by gender stereotypes. There is no neutral environment found in the workplace.
Now after reading the above points on the gender gap in digital marketing now let's talk about making the balance between these two.
Some points on creating balance between digital marketing and gender gap
Following points will help you to know how you can balance between gender gap and digital marketing.
-Provide more opportunities to women
There are many opportunities that can be provided to women in digital marketing such as entrepreneurship, freelancing in the e-commerce sector, etc. women face more boundations and restrictions in various marketing field especially in India. By offering them excellent and equal opportunities as men we will be able to break this gender gap.
-Creation of competitive environment through women
If given more and equal opportunities to women, they can create a more competitive environment. If there are only men competing against other men, there would be less competition. Presence of women in any sector will make the environment more competitive that will increase the overall performance of any organization.
-Setting standards in the digital industry
We know that there are many challenges for women in the digital industry like representation, access to senior roles, and closing the gender pay gap. Over the past decade, the digital marketing industry has seen many women raise up the ranks to become influential thought leaders, for example, Mina Seetharaman, EVP, and Global managing director, content and marketing solutions at The Economist. Setting the standards will set an example for other women and this will encourage them to work in the digital industry.
-Leadership and mentoring
Gender gap starts with senior leadership as men tend to hold the most senior roles in organizations. And there has been the fall in the number of women in senior leadership and management. That's why it is important that senior management is trained with gender equality and is a board with it. Men should also recognize that they should support women and gender diversity.
-An honest and fair recruitment procedure
An honest recruitment process is key to tackle gender equality at the workplace. It shows that you are a transparent company giving equal opportunities to man and women. Creating an effective balance between digital marketing and gender gap it's important that your recruitment process should be fair enough to give equal opportunities to women.
-Equal pay
This is you can say the biggest gender gap in the present scenario. Women are paid less at the workplace as compared to men. This is also the reason why there is a gender gap in the digital marketing industry. As a company, you must equally pay to women and recognize their work performance.
Final note…
The gender gap has become ubiquitous in nature which has to be maintained to bring equality in the society as well as in the digital marketing industry. As a marketer, you must empower women in the marketing industry. We know that the effectiveness and efficiency of women in the marketing field will help in the growth of the organization. After reading the above points on the gender gap and how to control them, I am sure now you will be able to make a flexible balance between digital marketing and gender gap.
Get in touch with us for more interesting articles. Till then keep reading and keep sharing!!!
---