How Podcast can grow your business?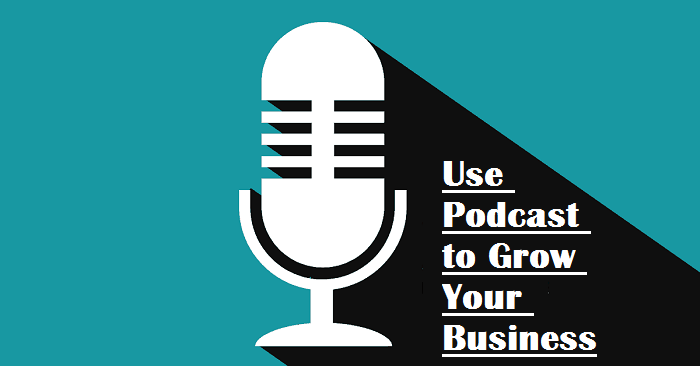 We all are familiar with the term "Podcast" which was coined in 2004. The podcast is a portmanteau word made up of "iPod" and "Broadcast" thereby becomes "Podcast". In case, if you guys don't know what Podcast is then here is a brief review about it- a podcast is a set of digital audio files that are available on the internet or posted on iTunes or Google Play for download. Any user can subscribe to the podcast to receive the digital files once they are uploaded.
It is more like a radio show which is produced to provide information, educational topics, entertaining and cover every subject under the sun. But, why am I talking about the podcast? Folks, you might not know but the podcast is quite buzz worthy these days especially in digital marketing. Let's see how.
Leveraging Podcast in Business
Already told you above that podcast is all about sharing information on a public platform. Podcasting has gained immense popularity over a decade. Nowadays, businesses are using it to improve their prospects and build their product awareness among customers. With the span of time, it has become a powerful marketing tool. In fact, podcasting has gained much popularity with the increased use of mobile phones which ultimately led to the explosive growth of podcasting.
Let me also share some examples of companies or brands using podcasts.
TEDTalks Daily
Netflix series
Amazon Video
"The sauce" by McDonald's
"Open for Business" by eBay
Now, look at some ways on how podcast benefits your business.
Major tactics to grow your business with podcasting.
1. Highly engaging
Now, the internet is filled with written content, images, and videos. It somehow becomes monotonous for every user to get information from the same source. So in this way podcasting comes as a major break in the business field. Here, the speaker conveys the message in a highly interactive way which written words might not essentially provide or convey. The podcast can be used to engage the audience and influence their buying decision positively.
2. Traffic and lead generation
Now podcasting has become a good source of information that everybody is getting from. People love to listen to radio talks so using podcasts can also help you reach out to new audiences for your business. Podcasts can help in building familiarity with a wide range of audiences. People can also recommend your podcast to others who may be interested in it.
3. Increased conversion rates
Sharing relevant and authentic information about your brand products and services with your audience might make convert them into your potential audience. We all like authentic and unique information which is true about any company so this is what ultimately helps people to become your customers. Having a great number of customers means an increase in conversion rates.
4. Build better relationships with an audience
I know podcasting is the one-sided medium yet it helps in building effective relationships with your target audience or the listeners. Effective podcasting gives you (listener) feeling like you know the person speaking on the podcast. People like to listen to a podcast as they can relate with the speaker and the brand speaker is representing.
The bottom line!
So as a marketer if you want to give your business new wings then you must consider using podcasting in your marketing strategy. In this blog, I have explained to you the concept of podcasting and how it can help you grow your business. Podcasting is a unique and effective way of attracting new customers and increase brand awareness of the company's products and services.
Do include podcasting in your business and start taking benefits from it. You can hire digital marketing agency to do so. For more information get in touch with us, till then keep reading.
---