How Loyalty programs can make marketing more effective?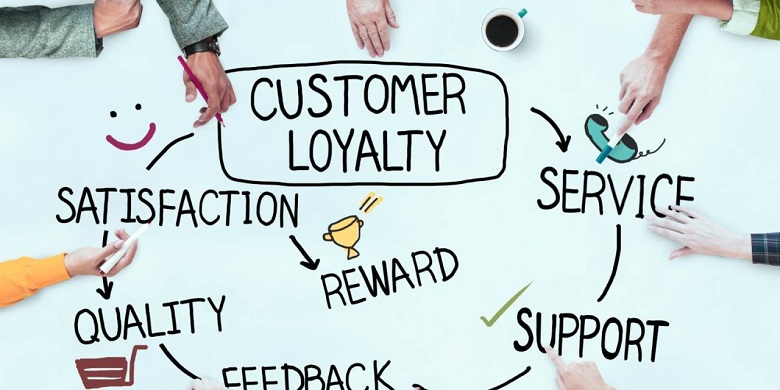 Gaining customer loyalty is very important for any business. Customers are the most valuable assets for companies that they don't want to lose at any cost. And once you start losing your customer's loyalty, I don't think so they will come back to purchase your products again. As a businessman or marketers, you must do every possible thing to retain your customers in your business.
However, if you aren't able to retain your customer's loyalty then somewhere you're lacking behind in the marketing competition. So what's the solution to it? How do you guys retain your customers and their loyalty to your business? Guys, the answer to these questions is the same i.e. customer loyalty program. Yes, customer loyalty is the perfect tool to add your customer retention arsenal.
How a loyalty program can make your marketing more effective?
A well-crafted loyalty program requires resources that may be allocated toward other endeavors. If you haven't implemented a loyalty program then the following points will make you understand how it's beneficial for your business. Just have a look at them below:
– Boost Your Business Reputation
The loyalty program not only helps you retain your customers but also boost your business reputation. Customers also appreciate your business and share their joy with those close to them. More the customer appreciated by a business, more he will likely support your company and recommend it to others.
– Increase in Revenue
One of the biggest benefits of implementing a loyalty program is an increase in revenue. And customer retention helps boost profits simply because loyal customers already have faith and trust in your business and hence spend more time. The loyalty program increases retention by 5% and boosts revenue by 25 to 95%.
– Increase in Sales
It's obvious that once you get high revenue it simply means that you have an increase in your sales. Loyal customers will come again and again to your business and make a purchase. They might also recommend to their peers and friends about your business. It will fetch you more new customers and will increase sales lead.
– Plenty of Room for Growth
A good loyalty program is not a stagnant one rather it should be dynamic in nature. You can implement more marketing aspects to your business such as referral marketing and visual commerce. Anytime you can alter and improve your marketing program to make your marketing more effective.
– Better and Effective Communication
Communication between customer and marketer is very important in any business. Without effective communication, a good relation can't establish between a customer and business. So loyalty program gives you a direct way to communicate to customers which ultimately makes your marketing more effective.
 Time to set up a loyalty program now!
It's no more a hidden fact that the customer loyalty program is an effective tool to increase your sales, revenue, helps in customer retention, and improves your business and brand reputation.
The goal of this program is only to make more money by keeping your current customers. The above-mentioned points surely help you understand how a customer loyalty program can make your marketing more effective.
Try out and implement a loyalty program in your marketing strategy and witness to the ultimate growth of your business. Till then get in touch with us and keep reading.
---