How Google No follow links affect SEO?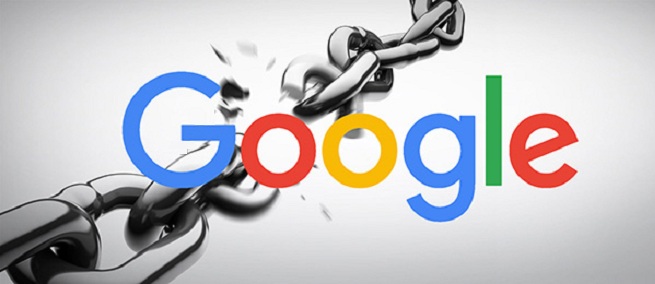 Link building is one of the most important factors in determining the rank of your website and SEO performance. There are basically two types of link first is Do Follow and another is No Follow. Both the links play a significant role in their way. If I talk about Do Follow links then these are those links which allows search engines to crawl your page and connect it other web pages internal as well as external. These links offer significant value to SEO and make a direct impact on it. Whereas No-Follow links are often considered underestimate by SEOs and webmasters because they don't play a great in SEO ranking.
Well, I want to tell you that No-Follow links are as important as Do Follow. In this article I will explain you how No Follow affect your SEO but before that try and understand the concept of No Follow links below.
What is No follow link?
No follow link was introduced in 2005 by Google. No follow links have hyperlinks with a rel="nofollow" with an HTML tag applied to them. These links basically help Google finding out which link is trusted and which link has to follow. It allows webmasters to tell search engines "don't follow links on this page" which simply means search engines ignore the No-follow links. It is also because no follow don't pass any page rank and don't impact search engine rankings. Thereby, No-Follow links are created to combat blog comment spam.  
Now move on and learn how No-Follow links affect SEO.
Do No Follow Links actually affect SEO?
As I told you above that no follow links don't help in page ranking and don't pass on link juice. However, it doesn't mean they aren't a part of SEO strategy. Every link is important to SEO. Though it's different matter that No Follow links don't make direct impact on SEO, they indirectly help SEO in getting traffic on website. Below given are some points which tell you the effect of No-follow links on SEO.
– No Follow links drive traffic to the site
No-follow links helps you drive traffic to your site which further drives followed links indirectly. In simple words, the no follow links indirectly led to follow links. You need to understand that No Follow links might not help in your SEO but they surely benefit you in getting human traffic. So yes folks, it can enhance your ranking by increasing traffic to your site.
– Diversify your inbound link profile
Didn't get this point? Let me explain to you. The unavoidable fact is that people will link to you via no followed links such as social media platforms, guestbooks, Wikipedia, directories, press releases, forums (reddit, quora), pingbacks, etc. it is important to use No-follow links for your inbound link profile. You must understand that good and quality link is a path to your website. Not only it shows your website content but also helps you provide the good amount of traffic to the site.
– Help you protect against Google penalties
Sounds interesting no! being a part of digital marketing world, you must be aware of that if you use too many spammy or irrelevant links to your site just to get traffic then Google can penalize you for doing this. There are many webmasters who buy paid links to get traffic to their site but let me tell you that it is against search engine. Google has a tool which allows you to report a website for buying or selling links.
Final words
Being a webmaster or SEO professional, you end goal isn't to build your SEO ranking, or is it? I want to tell you that more important thing than SEO ranking is traffic, conversion, and revenue to the site. And all these can be achieved via no-follow links. Furthermore, No-follow links don't impact your site directly but they are really worth for increased traffic, influencer marketing, and build your overall SEO.
For more informative articles get in touch with us, till then keep reading and keep haring.
---