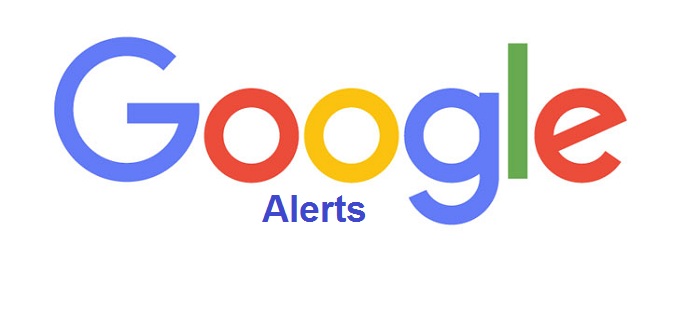 Online marketing or digital marketing can be arduous to manage if you don't have the right tool to monitor your activities. Many marketers use "Google Alert" monitoring tool to get the alert or notification about their name, business brand, company, and most relevant keywords mentioned somewhere on the web. It is a free service providing tool which companies use to monitor their business activity online. However, most of the marketers are unaware of how Google Alert works. So if you're one of them then this guide will surely help you. Today I will be explaining about how Google Alert works and how you can set it up.
So let me start with the basics first.
What is Google Alert?
In a very simple term, Google Alert is a tool or a system which alerts you about any specific setting you make. For example, you get alert if you set your name, email, mobile, etc. this is a very simple process to literary monitor the entire internet. Besides, Google Alert is a free service offered by tech giant Google. The service that Google Alert offers is a content change and notification service that sends email to the users after finding new results like web pages, newspaper, articles, blogs, and scientific research.
How Google Alerts work?
I already told you above that Google Alerts gives you notification of any change you make in your business online which is a kind of work that it offers to users. However, here we will understand it in a deep process. Let's start now.
Google Alerts work by Google indexing a variety of websites. It is a way to monitor the search results for a given query. You should also know that the bigger the website is, the more frequently it is indexed. It eventually results in Google Alerts to be up to date with whatever changes you set up in your alert. So when you make any changes in your site, Google Alerts will inform you through notification at a specific time you wanted to be informed. You can also set notifications to receive daily, weekly, or monthly.
Some of the benefits of using Google Alert.
Google Alert offers you following benefits:
By using Google Alert, you no need to search things every hour and each day by on your own.
You can set up the time to receive an email such as once a day or once a week.
You also get an option to easily select the topic to follow like images, news, books, singers, etc.
Move further and learn to Set Up a Google Alert.
It will take you a minute or less to setting up your Google Alert account. Follow the below process to set it up.
Visit to Google Alert website i.e. http://www.google.com/alerts
Type in search box or query you want to monitor or track. Google Alert will show you the searched query.
Select the type of result or content you want to follow such as news, blogs, discussions, books, or videos.
You can set up notification alert for receiving updates (once a day or week)
Select the language and region
You will get the options to select the results you want to see i.e. "All results" or "Only the best results"
Now you need to choose the email address which you will be receiving alerts on
Finally you can "Create Alert"
The bottom line!
Google Alert is one of the free and easiest tools that you can use. Marketers and social media managers can easily use this tool to make their business run smoothly in a long run. It is very important to be aware of what people are talking about your business brand online and Google Alert is the reason to use this. If you have not Google Alert set up, then take few minutes to set it up and start tracking your most important names and keywords today. You will be surprised at the results you find or get.
Kindly comment below to let us know how you find this article. For more updates get in touch with us till then keep reading.
---