How Digital Marketers Can Use Twitter?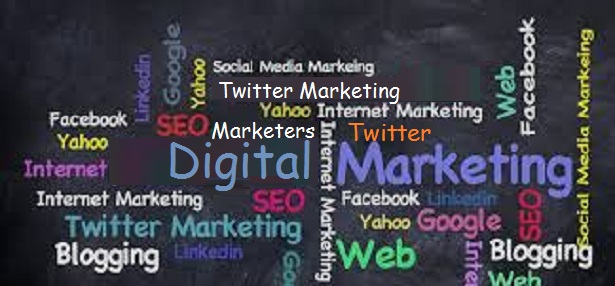 Did you know that over 4 million blog posts are published on the internet every day? This proves that almost 80% of companies create massive content online to promote their products in the market. It is crystal clear that Marketing through social media has become a norm these days. Social media platforms such as Facebook, Twitter, Instagram, WhatsApp, LinkedIn, Pinterest, Tiktok, etc. are at top of the norms in the area of digital marketing.
Many companies use social media as a medium to promote their products in the market. And it's not a hidden fact that one of the most effective social media platforms that are used for marketing is Twitter.
Are you wondering how Twitter engagements can help digital marketers in their business? Looking for tips on sharing authentic tweets? If yes, then keep on reading the entire article to get the gist of the "Twitter Marketing".
Let me start with the basics first!
Twitter Marketing: Creative Way To Connect Your Audience!
Twitter, being a part of social media is really in great use. After Facebook and Instagram, Twitter has grabbed the attention of people. Twitter is not only used by ordinary people but also used by famous leaders, politicians, actors, sportsperson, singers, etc. That's why people are moving from other social media to Twitter to follow their favorite star.
In addition, Twitter can really be a great place to grow your business. In the social media world, twitter falls into the category of micro-blogging tools because of its short, disconnected messages it distributes. As the average life span of one tweet is about 18 minutes. Almost over 7000 tweets are sent every single second by people.
Twitter becomes a powerful tool for exposure. Marketers can use twitter to grow their business in a creative and efficient way.
Now it's time to dive and learn how you can use Twitter for your business. I am going to present some points that will help you understand the use of Twitter.
Some Powerful Tips For marketing To Use Twitter
1. Show Your Brand
If you want to gain the public attention then tell your business story to the Twitter community. Your Twitter presence should be good enough to identify your business and build trust. Choose a unique account name and images for your online presence and brand.
2. Building A Profile Image
Twitter offers you two different images to present your account. You should take advantage of both these images to tell your business story. For photos, you either use your company logo or your headshot for your profile photo.
3. Build A Strong Presence
It's important that you create your Twitter profile unique and strong. Each feature that you use should give more details about your business that contribute to your business story. To build a strong presence you should tell people about your location, website, and bio. Try to provide them enough information so that they can find you.
4. Follow People
Start following Twitter users but you have to be selective in following them as twitter has very strict rules about what they call aggressive following. To follow a user, find their user profile and click on the follow button. Always pay attention to your follow choices to give yourself a great Twitter experience. In general, you should follow your customers, business partners, contractors, suppliers, competitors, peers, a trade organization, etc.
5. Start talking And Be A Smart Talker
If you want people to follow you then you have to talk a little. Give yourself a chance to get your feet wet. Listen to others and jump in when you feel comfortable. In general, try to talk about your business and brand and give information to people as much as you can. This is how you will become a Twitter communication plan.
6. Share Photographs And Videos In Your Twitter Timeline
You can add images and videos to your Twitter timeline. As people love to see pictures so include them whenever possible. You can share your photos via Twitter.com on your mobile phone. Whereas for videos, you must first upload them on YouTube, and then link to them in your tweet. Twitter doesn't give you the option of direct upload of videos.
7. Expand Your Audience With Hastags#
You should use has tags to connect with more audience on your Twitter account. Have tags appear in twitter to identify a common topic or theme. When you see any tweet with has a tag, click on the has tag to see a list of all tweets. You can also create a hashtag for your business and use it in marketing. Has tags are a great way to use Twitter for customer service and support.
Way Forward!!!
In a competitive marketing world, it becomes important to use at least any social media platform promote products in the market. Twitter can be beneficial for marketers if it's used in a proper way. Marketers can really take advantage of Twitter in their business. Twitter can really take your business to the top. Marketers are advised to just make their profile on Twitter and avail the opportunity to make their success in the digital market.
Twitter marketing can be a key building a successful marketing campaign for that you need to build your audience who are interested in your brand and content and will engage with your account. For more updates and another interesting articles kindly get in touch with us, till then keep reading.
---