How can you handle the CRM with the help of AI?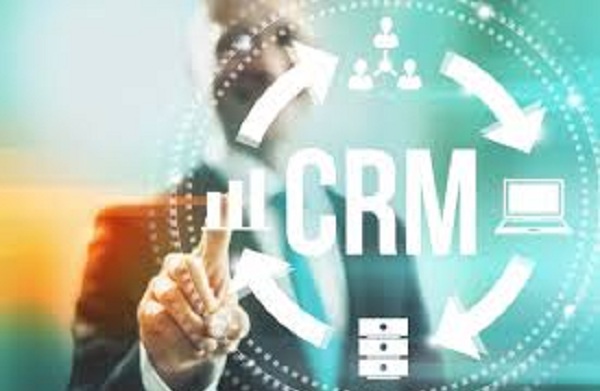 CRM (customer relationship management) and AI (artificial intelligence) have been in the talk of the tech or digital world. Establishing effective communication with customers is key to your organization's growth. So, you need to manage them efficiently and effectively as possible. Addressing customer's issues, their queries, and solving their problems and providing them with the relevant information are very important for the long term growth of the business.
Therefore, effective information management and Artificial Intelligence together have proven to be an excellent amalgamation for companies. In the context, the word, "Intelligence" is used to comprehend the ability of a machine to learn, investigate, understand, analyze, assist, and dialogue in the same way as humans do.
Let's discuss the scope of Artificial Intelligence below
It can understand natural language.
AI gathers and possesses a large amount of data.
It also detects patterns and predicts the behavior of your customers.
Uses reasoning and calculate risks and solve problems.
What happens when AI and CRM come together?
Guys, the scope of Artificial Intelligence (AI) and Customer Relationship Management (CRM) is very huge in the digital marketing world. The integration of both AI and CRM is beneficial for any marketer to take his business at the top of the world. Therefore, the main object of the CRM is to better understand customers and offer them customized, relevant, and valuable products. It is basically a combination of strategies and technologies used by companies to streamline, manage and analyze customer interactions.
In addition, adding artificial intelligence to customer relationship management makes it simpler to handle clients more efficiently by automating client-outreach. This can nurture long-lasting relationship with customers.
Some effective ways you can use handle CRM with the help of AI
A personal virtual assistant for everyone
Integrating CRM with AI will boost up your employee's efficiency and productivity. It will basically work for all your agents and act as a remote helper. It can also manage and automate client reactions, schedule meetings, follow-ups, and other manual tasks that are repetitive. CRM basically feeds on consumer's data like demographics, user behavior, life span transactions, etc.
More efficient data management
Every data extracting from social networks and digital interfaces can be centralized in CRM so that AI can interpret them and reflect them to provide real value for the organization's goals. In this way, the company's marketing department can enhance customer management by integrating a resource that allows them to respond quickly to customer's requirements.
Increased customer's satisfaction
Gaining customer satisfaction is one of the most important things for companies and undoubtedly a determining factor. Companies must use a user-friendly marketing strategy targeted at the right time and in the right context will allow companies to help their customers develop a positive feelings about their brands. To promote the idea of the company, you must offer fast and effective customer service.
Automated data capturing
This feature in the CRM tool has made it simpler for new customer's acquisition. Collecting customers' information without interacting with them has a lot of benefits. Facebook, Instagram, Twitter, Whatsapp are the major contacts right now to get information about customers. This automated data capturing feature helps you predict user behavior in advance, which ultimately helps you strategize and customize campaigns accordingly.
Customer retention and client maintenance
Customer retention is the main issue faced by almost every company. However, with the help of AI and CRM, you can gather enough information about your customers which you can put into good use. Working on data can aid you to complete the required field and create user personas based on the mode of communication, preferred timings, gender monetary value, etc. It will eventually increase customer retention.
Final words!
Both CRM and AI when integrating together rapidly altering the business acquisition and retention techniques by replacing traditional methods. When you combine AI with CRM tools, it will make the process much smoother and time-efficient by eliminating the need to repeat tasks.
With the help of CRM powerful data, companies collect reliable data that they can manage and use for centralized interactions. At last, it is very important to note that CRM needs AI to adapt and thrive in the digital marketing world.
For more info get in touch with us. Till then keep reading, keep sharing.
---