Google My Business Adds New Performance Metrics.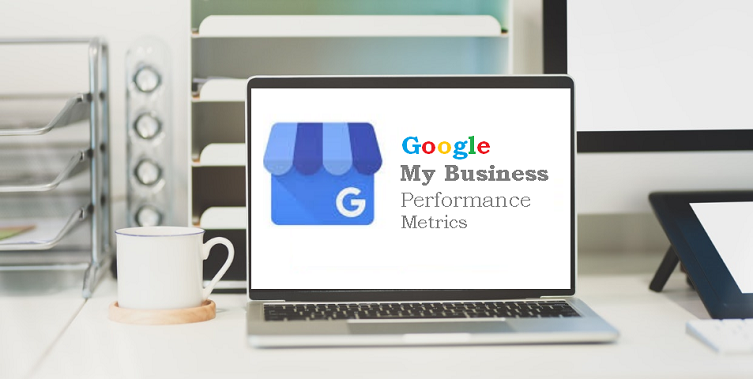 Google My Business is one of the only platforms where online merchants can operate their businesses worldwide. Launched back in 2014, GMB has become a pillar of local SEO by providing business owners a way to control how their business name and information show up in Google's local search and Google Maps results. Since the GMB launched, it gone through a lot of changes, and a lot of updates are introduced in it. Now again good news for all the operators of GMB is that a new performance metric is added in GMB.
Are you aware of this update of GMB? If yes, then well and good but if you aren't then you are at the right place. Here I will talk about every detail of Google My Business recent update.
Let's make a start.
Recently, a performance metric is added in Google My Business
Colan Nielsen, the Vice President of local search spotted a new analytical dashboard for Google My Business data named as performance metrics. However, it is said that it is a little tricky to see this update. But it is available in updated inline editing features. Guys, a few days back Google My Business upgraded its inline editing in Search & Maps I have written the article on the same update. You can read the article to get the synopsis of the update. Why I am asking you to read the article is because there is little connection with this update and the previous one.
The new update will help you know the performance of your business in online marketing platform worldwide.
What exactly the performance metric is in Google My Business?
Put simply, the performance metric in Google my Business is an insight through which you get to know the performance of your business. You basically get to know how your business is performing on search engine giant Google. You can say that performance metric is a process of collecting, analyzing, and reporting information and data of how people interacted with your business.
In the performance metric, you get to see the report on how people interacted with you, calls, and messages you received. This is how you will get major insights of your business on Google.
Let's move a little further and dig deeper into the update below.
So do you want to see this metric in your Google My Business profile? If yes, keep read below.
How to see Performance metric in Google My Business?
The process of seeing Performance metric is very simple in GMB. Follow the points below to see:
First of all, you need to search for (my business) in Google or search for your business name.
Now bring up the inline editing card and then click on the 'Promote' button.
After clicking on the 'Promote' button, you will see a list of terms inside such as Performance, Advertise, Add Photos, Add Offer, and Add Event.
Finally, you just need to click on the 'Performance' to see your business analytics.
After seeing the Performance metric of Google My Business, Colan said, "what has us really excited is the ability to view performance metrics graphed up to a six month period with a year-over-year comparison."
However, the number in performance metrics you get does not align with Google My Business Insight report. It is because the numbers seem to be much lower for the same time period.
Let's move further and talk about Google My Business Insights to understand deeper about the recent update.
What are Google My Business Insights?
Let me put it in the words of Google, "Google My Business Insights focuses on how customers find your listings on Search and Maps, and what they do after they find it."
Basically, there is an insight panel within your GMB dashboard that provides owners with customer engagement data derived from their GMB listing. The data which includes information in the insight panel are:
Total views your listing had
How and where customers find your listing
Insights of actions that customers take on your listings
And many other interactions customers have with your GMB listing.
Let's read how customers search for your business
One of the significant things that Google My Business insights offer is how customer searches for your business. There are many ways through which customers can search for your business.
First is Direct search – It refers to a search where you search business either by its name or location. People already familiar with your business or heard about your business. In advertisement you can use direct search methods.
Next is Discovery – so impressions from a discovery search refer to generic searches like "restaurant near me" or "dress shop open now."
Another is Brand Search – this is when a consumer finds your listing for a brand related to your business.
Let me clear you that anyone can easily think that Direct impressions are a result of the branded search and Discovery impressions are a result of the non-branded search. But it is not always the same case.
The bottom line
Google My Business is a great opportunity for any online marketer to manage its business in the digital market. The recent update of GMB which is a performance metric is an amazing way to learn the performance of your business and your customers as well. You can see insights such as data, information, calls, messages, and business metrics. All of this will help you manage your business successfully. I hope you thoroughly read the article and gained every detail about Google My Business Performance Metrics.
Subscribe our website to get every updates. We will be back with another informative articles till then keep reading and keep sharing.
---