Google launched virtual visiting cards in India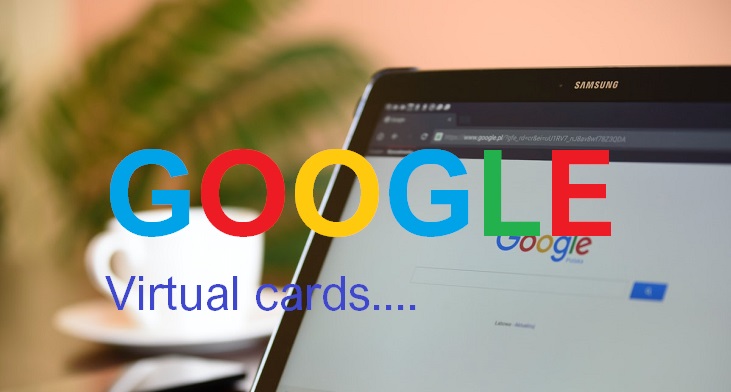 How many of you want your ID to appear on Google where you can easily get identified by recruiters? Or how many of you are there who want to discover and expand their business reach on Google? If you are craving for this then get ready to hear Good News. Yes guys, Good News! But this news is only for Indians. Before I go deeper let me just give you some synopsis of this article. Recently, Google has launched virtual visiting cards in India to help freelancers, entrepreneurs, job seekers, so that they can be visible on the search engine. Do you want to know more about the virtual visiting card? If yes keep reading the article below.
Let's dig into the update below.
Google launched first global virtual visiting card in India
2 days back, tech giant Google rolled out a new search feature in India called virtual visiting card under the name 'People Cards.' Google was working on the feature for about a couple of years. And the company said that they rolled out the feature in India first because of the special affinity people in the world's second-largest internet market have shown toward looking up their own name on the search engine. However, the card only supports the English language.
Lauren Clark, Product Manager for Search at Google during a virtual event says, "Google has launched the feature in India to aid business owners and sole proprietors who are looking to build their online presence amid the Covid-19 outbreak and also because the region's affinity to search their own names,"
She also says that the profile's photo, profession and location displayed will help the searcher differentiate individuals with the same name.
Let's read what People Card (Google Virtual Card) is all about.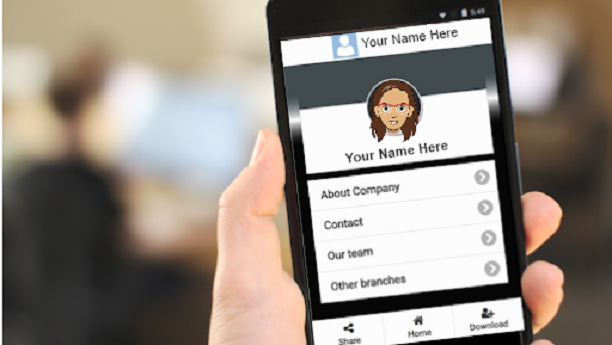 In very simple words, People Card is a new listing feature of Google that helps users create their virtual or Business Cards and enhance their online presence. The aim of the People Card is to make all person's online presence more prominent, accessible, and consolidated. Moreover, it also helps people who are searching for the said person find authentic information about them. So people cards are like virtual visiting cards that can help the person highlight the websites and social media profiles they want others to visit, along with other important information they want to give.
How the card will work? I am sure many of you would be having this question, right. So, the People Cards feature uses a knowledge Graph of Google to display information shared by the users.
How helpful virtual people card is for people?
After knowing about the virtual cards, it is also very important to know how helpful this card is. So People Cards help people develop their online presence and discover others as well on Google. Moreover, the feature also allows virtual business cards-like experience on Google Search Engine when individuals can highlight their social media profiles or existing websites to promote their business or public profile.
Moreover, the public profile people create through People Cards will be visible on the top of all results of the search engine.
Who all can take advantage from People Cards?
Here is the list of people who can enjoy this virtual card by Google-
Freelancers
Influencers
Individuals
Entrepreneurs
Self-employed people
Online marketplaces
Businesses
Employees
What is the vision of Google behind Virtual Visiting People Cards?
Google actually sees a vision behind this feature which they say in a statement. Google said that they hope to ensure that users can find reliable and helpful information on their search engine. That's why the tech giant has put in place several protections and controls so to maintain the quality of information available in such visiting cards. Google has also placed a mechanism to protect users against content that is spam or abusive.
Moreover, Google also provides users the option to delete their virtual cards when they no longer want people to see their card on search. The basic idea behind this visiting card is that when users search for someone on Google, the cards will make it fast and easy for them to find the right person.
The best thing is that if users who share the same name, then multiple modules will also be available. This is actually the best way to distinguish between the various individuals.
Let's come to the final section of this article which is –
How to create your virtual visiting People Card on Google?
Just follow the process below to create your own People card:
#Step 1
The step in creating People Card is that users first need to sign in to their Google Account, search for their name on Google search.
#Step 2
Now tap on the "add me to search" option that appears on the page.
#Step 3
In the third step, you can upload your image from your Google account; add a short description and links to social profiles or websites. You can also add your phone number or email address if you want in on your virtual visiting cards.
#Step 4
This is the final step in which you need to tap on the 'Save' button.
The conclusion
Finally, I just want to say that Virtual visiting People Card is a good initiative by Google. Search engine giant Google claims that the card will provide only helpful and reliable information as it allows users to raise the flag against low-quality content, offensive, abusive, or any wrong information. So guys, if you also want to appear on Google then create People Card by following the steps mentioned above. But you can create only one Public Card through Google Account as it will help limit fake public profiles.
Comment below to let us know is this article helpful. For more informative articles subscribe our website, till then keep reading and keep sharing.
---