Google has launched "My Business Provider" what is it?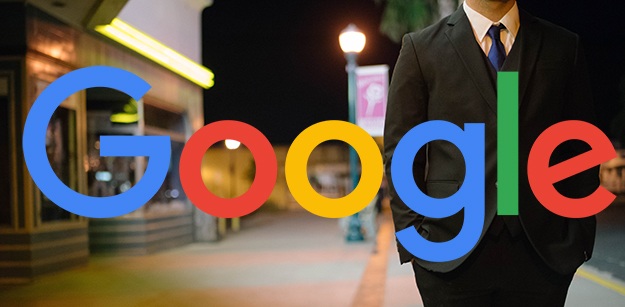 Let me start this blog by asking you a question, how many of you have dovetailed your business with "Google My Business"? I'm sure many of you have, and of course, why not, it's a free and easy-to-use tool for businesses and organizations to manage their online presence across Google, including Search and Maps. Having an online presence of your business on Google is like adding a glory. With this, you'll have a worldwide presence of your business. Now the existing businesses can also help local merchants to get listed in Google My Business. Didn't get my point? I tell you what; recently Google launched a new local initiative named "My Business Provider" under Google My Business. It's a good initiative of Google for local merchants.
Keep reading the article to know more about "My Business Provider."
Google launched "My Business Provider" as an initiative for local merchants
In the middle of this month (January), Google launched a new local Google My Business initiative named "My Business Provider". The purpose of this initiative is to let other companies and organizations help verify businesses and organizations they work within Google My Business. In other words, it's a way to allow others to add existing verified businesses to Google My Business.
According to Google, "My Business Provider is a program where groups or organizations handling large amounts of business data can partner with Google to help businesses claim their online presence on Google Maps and Search through Google My Business." Here Google helps small businesses to build a successful online campaign on Google Search and Maps.
How My business Provider actually works? Here groups or organizations share business data with Google to generate verification codes on behalf of businesses. My Business Provider distributes these codes to the businesses, which then use the codes to quickly verify their listing on Google My Business. The generated code can be used by the particular business for which that code is generated.
Let's read the benefits of My Business Provider program
My Business Provider is a good initiative launched by Google. Through this program, as a business or organization, you can help local merchants have an online presence on Google Maps and Search. With your support, their business will grow and flourish worldwide. This is like an opportunity for businesses or organizations to stand to distinguish themselves from their competitors, and this is only possible if you as a business help local merchants succeed through a strong online presence. This is like a partnership with Google that you build.
So, folks, it's a good initiative for you as well as local merchants to get online presence worldwide.
Who all are eligible to apply for My Business Provider Program?
There are many providers who are eligible to apply for My Business Providers such as banks, auto-dealers, delivery and distribution companies, telephone companies, tourism, and governmental organizations, malls airports, etc. these are the real-world service providers who are eligible for My Business Providers program.
Now let's know the process of generating token on My Business Provider
To generate the token, first, you need to access the dashboard at my business provider and if you're approved. You will get the below-mentioned metrics over there:
Creator email address: The user that generated the token.
Expire time: The specific date the verification token expires.
Location: The address and other details that describe how a business would look like on Google Maps.
Label: The batch label given to the CSV file that the token was generated from.
Create time: The time a specific verification token was created.
Name: Unique name of the verification token.
Claim status: Describes whether a verification token was claimed.
The bottom line!
Google My Business is a great free online tool for businesses to manage their online presence worldwide. The new initiative launched by Google named as My business Providers opens up a new door for local merchants as well because now they can also maintain their online presence with the help of big organizations or businesses. If you are of those service provider which I have listed above then you must join this program because not only will you help local merchants making their good online presence but also go ahead in the race of competition.
For more info and update get in touch with us, till then keep reading .
---