Google: By mid-October Google Shopping will be free worldwide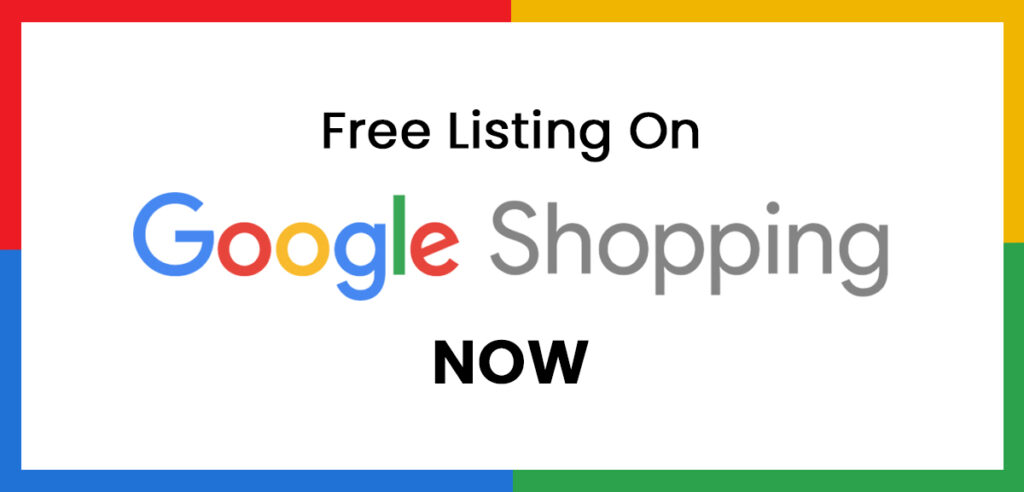 Hello Marketers!
This article brings good news for all digital marketers and small business owners. But before I talk about good news, first tell me do you want to advertise your products for free on Google? Advertisement on Google is a dream of every digital marketer but hardly few are able to afford it due to the amount Google charges. But as I told you this article contains good news so here the news is – recently Google announced that by mid-October Google Shopping will be free worldwide. Sounds interesting no?
Why Google is making Shopping free worldwide? Who all countries marketers are allowed to advertise for free? How it will benefit marketers? All these questions would be floating in your head. Don't you want to know the answers of all these questions? If yes, keep your eye balls here and read the article till the end.
I will scratch the entire update here.
Google to allow free shopping worldwide in mid-October
Recently Google made an announcement stating that by the mid-October it will make Google Shopping free worldwide. This is a great step Google is taking to provide marketers a new platform to marketers to advertise products on Google ads for free. Moreover Google Shopping is not just free in the US, but also worldwide. Google said, "We are bringing free listings to the shopping tab in countries across Europe, Asia, and Latin America."
Moreover, Google said they don't charge sites to be part of the Google Search index, listing for participating retailers are eligible to appear in these results at no cost to them. However it doesn't mean that paid listings are not there. Google said they will continue to show paid listings "in ad slots and will operate in the same way as shopping ads do today.
But marketers can easily participate for free. The change will come into force in mid-October 2020.
Why Google is allowing shopping for free worldwide?
Let me first tell you that this is not the first time Google is making shopping free for marketers. So when did Google allow free shopping? Back in April this year, Google offered free ad listings to help retailers struggling during the Coronavirus noble pandemic. However, in April, only US businesses could benefit from the free listings. But now five months later, all businesses around the world can benefit from free shopping listing on Google.
Free Shopping Ads are designed to help:
Both businesses and shoppers to display relevant products with clear price and direct link to the retailer.
Retailers to connect with more customers irrespective of whether they advertise on Google.
Shoppers to find more products from more stores.
In April, Google made ads free of charge to give a boost to retailers that were struggling due to Covid-19 crisis. Businesses were not able to afford to invest money in Google Ads so Google's free listing scheme reported as a success which Google is expanding now.
Let's dig and know how beneficial free listing is on Google Shopping ads.
How marketers will get benefit from free listing on Google Shopping ads?
Google says that the free listing will help retailers find more customers even if they don't promote their products via Google ads.
Retailers whose brick and mortar stores are closed, it could give them another way to reach customers online without having to pay for ads.
Marketers who have badly hit by covid-19 pandemic can recover their losses.
With free listing, shoppers will be able to find more products from more stores.
The timing of Google Shopping free listing could give more visibility as the holiday shopping starts from October worldwide.
How will you participate and run Google Shopping ads?
To participate in Google Shopping free listing ads you need to create account on Google Merchant Center. If you already have an existing account on Google Merchant Center, then you no need to do anything for extra free listing.
Here follow the steps to fully set up your product feed in Merchant Center account-
In the first step, you need to sign in to Google Merchant Center Account.
Navigate to Growth in the left navigation menu.
Click Manage programs
Then select Surface across Google
Add your products using a product feed
Now you need to verify your website
Just confirm that your website belongs to you
Finally click Activate to complete setup
Note: Retailers who don't have Merchant Center Account have to create one and then follow the above mentioned process.
Google rolling out additional Local Services Ads in European countries
In addition to free listing on Google Shopping, Google is also rolling out Local Services ads in European countries. The services include plumber, electricians, and house cleaners. So the countries where these services ads will run are – Austria, Germany, France, Belgium, Italy, Ireland, Spain, Switzerland, the UK, and The Netherlands.
The purpose of Local Services ads is to aid searchers connect with trustworthy local professionals. Moreover, Google has launched Google for Small Business in France, Italy, Spain, the UK, and Germany. It will provide additional assistance and advice for SMBs in all these regions.
The bottom line
Finally, I just want to say that Google's decision to make Google Shopping ads listing free for every business worldwide is a great step to help them recover covid-19 loses. Marketers should avail this opportunity and get listed with Google Merchant Center account. The act will enforce in mid-October till then you can make relevant changes in your digital advertisement.
For more such important updates, Subscribe our website till then keep reading and keep sharing.
---